Yves here. Hoping Tracie H is OK. She used to send tons of great pix. She has gone radio silent :-(
Fireflies Quartz (furzy)
Activists and Alexandria Ocasio-Cortez Champion Release of Happy The Elephant: 'Her Spirit Is Broken' Newsweek (furzy)
FAA Bans Recalled MacBook Pros From Flights Bloomberg
Dr. Martens has a thriving business in vegan boots Quartz (resilc)
China?
China pledges not to devalue yuan exchange rate after US currency manipulator designation South China Morning Post

Police and protesters clash at Hong Kong airport CNN. Live updates.

HK police storm airport as mob holds 'suspects' Asia Times

Trump Says China Moving Troops to Its Border With Hong Kong Bloomberg

Disturbing video taken in #Shenzhen just across the boarder with #HongKong. Something extraordinarily bad is about happen. #China #HongKongProtests #Democracy #SaveHongKong pic.twitter.com/Gad5R5HVZL

— Alexandre Krauss (@AlexandreKrausz) August 12, 2019

This could matter more than all the drama over tariffs. Late last year the assumption was that China couldn't stimulate its way out of trouble; more recently the hypothesis has been that stimulus will work. Doesn't seem to be happening thus far: https://t.co/HcdhmOMjku

— John Authers (@johnauthers) August 14, 2019

Linked in the thread above but worth highlighting:

Chinese intervention in Hong Kong would be a 'catastrophe', Patten says Reuters

China accuses Pelosi and McConnell of inciting 'chaos' in Hong Kong CNBC. As predicted by UserFriendly…
Kashmir
Jammu and Kashmir LIVE: Rahul Tells Governor Malik He's Ready to Accept Invite 'Without Conditions' News18

Kashmir on the Edge of the Abyss Tariq Ali, New York Review of Books
Brexit
MPs must save the UK from Johnson's no-deal Brexit folly Financial Times. Editorial.

Ex-Chancellor accuses UK PM of Brexit 'wrecking' BBC

Of course the US supports a no deal – it makes a minnow out of Britain Guardian (Kevin W)
Big Brother is Watching You Watch
Audio data from customer-service calls is also combined with information on how consumers typically interact with mobile apps and devices, said Howard Edelstein, chairman of behavioral biometric company Biocatch. The company can detect the cadence and pressure of swipes and taps on a smartphone.

How a person holds a smartphone gives clues about their age, for example, allowing a financial firm to compare the age of the normal account user to the age of the caller.
Trump Transition
Trump blinks as trade war threatens consumers The Hill. This is not about consumers. This is about the stock market. Focus group results suggest that the Trump rally was a big reason his more affluent voters back him.

FBI investigating shots fired at ICE offices in San Antonio CNN

Job fair after ICE raids: Here's who showed up for Koch Foods plant jobs USA Today (JohnnyGL)
2020
Bernie Sanders' 2020 Chances Hinge on Taking Support from Joe Biden Rolling Stone (UserFriendly)

We are now officially into the smear zone — no data, no analysis, no facts, just straight ad hominem insults. 👇🏻 https://t.co/TrBQ5GcN6L

— David Sirota (@davidsirota) August 13, 2019

Sanders overtakes Biden in New Hampshire poll The Hill (UserFriendly)

MSM Smears Sanders For Saying MSM Smears Sanders Caitlin Johnstone

Twitter Rails Kamala Harris for Marking Muslim Holiday After Chowing Down on Pork Sputnik (Kevin W)

Tom Steyer Close to Qualifying for Next Democratic Debates Atlantic (resilc). Kill me now.

Tom Steyer Bought a 'Grassroots Campaign' for $10 Million New York Magazine (resilc)

Tom Steyer spent $2.9 million in 30 days on Facebook ads begging for $1 donations. As of Aug. 11, he is spending $140K per day. Remember when Dems blamed Facebook for subverting democracy? They turned around and devised a system that is enriching Facebook at preposterous levels

— Michael Tracey (@mtracey) August 13, 2019

The 2020 Democrats are increasingly willing to blame Trump Washington Post. UserFriendly: "Important deconstruction of the 'Obama under attack' BS."
L'affaire Epstein
Gunz
Targeted in Walmart attack, Hispanics in El Paso flock to firearms classes Reuters
Police State Watch
AG Barr said there must be 'zero tolerance for resisting police' and went after 'social justice reformers' in a heated speech to the US' largest law enforcement organisation Business Insider (Kevin W)
Danish bank launches world's first negative interest rate mortgage Guardian
Three Years of Misery Inside Google, the Happiest Company in Tech Wired (UserFriendly). I would never think of Google as a happy company. It screens for highly competitive people.
One of World's Construction Giants Admits Using Risky Hidden-Debt Loophole "Across Group." Australian Subsidiary Crushed Wolf Street (EM). Factoring is usually as admission of a desperate need to get cash, at least when done on normal market terms.
Auditing: a profession facing an existential crisis Richard Murphy (UserFriendly)
Opinion: Here's the real reason why U.S. home prices haven't been smashed MarketWatch (resilc)
Boeing's Plane Deliveries Tumble as 737 MAX Jet Stays Grounded Wall Street Journal
Class Warfare
Antidote du jour (furzy):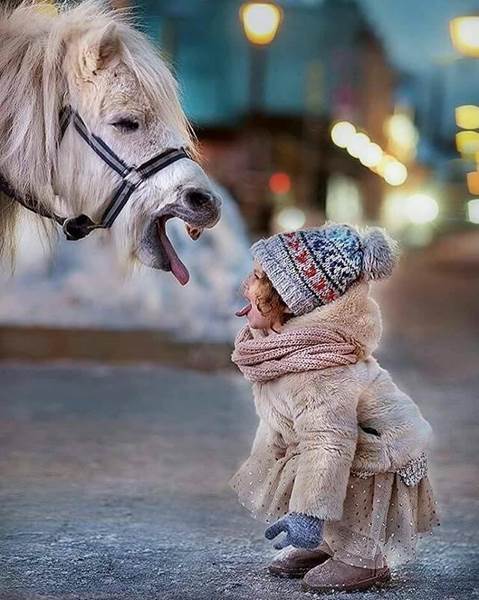 And a bonus from guurst:
"my cat shook his head while taking his picture"https://t.co/Rnjw8PPWfS pic.twitter.com/WzCSHsLfqt

— Fiona Lang (@fiona_lang) April 3, 2019
See yesterday's Links and Antidote du Jour here.