World's biggest frogs are so strong they move heavy rocks to build their own ponds CNN (furzy)
Bear breaks into house and smashes wall to leave BBC
Colombia confirms that dreaded fungus has hit its banana plantations Science Magazine (Kevin W)
Navy ditches touchscreens for knobs and dials after fatal crash TechCrunch (Kevin W)
Study Blames Rise In Teens Who Need Glasses On Excessive Screen Time StudyFinds
Superbug is evolving to thrive in hospitals and guts of people with sugary diets, scientists warn Telegraph (David L)
Ebola Is Now Curable Wired
China?
Hong Kong airport resumes flights after protest prompts closure Financial Times

UserFriendly: Neera and Beto giving the CCP an excuse to break necks in HK.":

To the protestors risking their lives for democracy in Hong Kong, I want you to know: We are with you. We believe in you. And no matter who our president is, America will always be on the side of freedom.

— Beto O'Rourke (@BetoORourke) August 13, 2019

What a protest in Hong Kong looks like when pro-democracy marchers lose their fear of the riot police: https://t.co/UjVjkf7bDE pic.twitter.com/R6QYZlBXNG

— The Intercept (@theintercept) August 12, 2019
Kashmir
Locked up and shut down: How India has silenced opposition to its crackdown in Kashmir Washington Post

India, China voice differences over Kashmir but decide to rebuild bridges The Hindu. Not hard to see what that means.

No mediation offer on Kashmir, Trump has clarified: Top Indian diplomat India Today
Brexit
National Grid 'had three blackout near-misses in three months' Guardian
New Cold War
Russia Skyfall Nuclear-Powered Cruise Missile Is Tested Popular Mechanics

Russia Says Small Nuclear Reactor Blew Up in Deadly Accident The Drive (Kevin W)
Syraqistan
Abu Dhabi Can't Afford to Keep Iran Out of Dubai LobeLog (resilc)

Saudi-led coalition calls for immediate Aden ceasefire: Reports Al Jazeera (resilc)

Distorting the Definition of Antisemitism to Shield Israel from All Criticism LobeLog (resilc)
Big Brother is Watching You Watch
If You Lose Your iPhone, You Can't Pay Your Apple Card Bill On The Web BuzzFeed (Kevin W)

Ring Told People To Snitch On Their Neighbors In Exchange For Free Stuff Vice
Trump Transition
2020
Climate Could Be an Electoral Time Bomb, Republican Strategists Fear New York Times (UserFriendly)
Texas, a Republican powerhouse, could shift to Democrats as demographics change Guardian (resilc)
Shades of Flint in N.J. as Water Filters Fail to Trap Lead
NC restaurant runs out of food after patrons show support over racist letter Charlotte News & Observer (resilc)
L'affaire Epstein
Barr criticizes prison's 'serious irregularities' after Epstein death The Hill

Jeffrey Epstein's Uniquely American Death Shadowproof (UserFriendly)
Brick & Mortar Meltdown's Ugly Week in Record-Ugly Year Wolf Street (EM)
Jobs, the Environment, and a Planet in Crisis Consortiumnews (UserFriendly)
U.S. Long-Bond Yield Nears All-Time Low as Global Anxiety Grows Bloomberg
Uber's stock just hit a record low after last week's disastrous earnings report Business Insider
Uber Imposes Engineer Hiring Freeze as Losses Mount Yahoo
Class Warfare
Antidote du jour (furzy):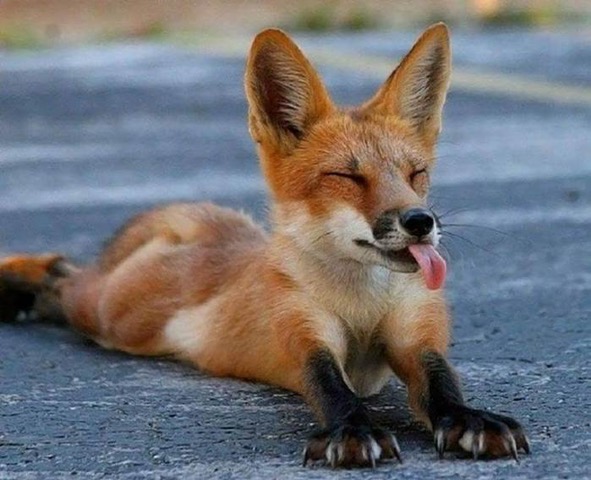 And a bonus (guurst):
There are two different types of bathing. pic.twitter.com/gKzMzl4fxU

— In Otter News (@Otter_News) July 21, 2019
And another:
"Oi! Humans! Keep my safari park tidy."
? pic.twitter.com/Eb4Kgwh92s

— James Melville (@JamesMelville) August 10, 2019
See yesterday's Links and Antidote du Jour here.