Curving – Dog Body Language Silent Conversations
Just 10% of fossil fuel subsidy cash 'could pay for green transition' Guardian (original).
Greenland Is Melting Away Before Our Eyes Rolling Stone
The Bizarre, Peaty Science of Arctic Wildfires Wired (Re Silc).
Hawaii Extends Thirty Meter Telescope Permit Amid Protests NPR
Syraqistan
U.S. preparing to withdraw thousands of troops from Afghanistan in initial deal with Taliban WaPo
Brexit
UK faces potential 'consumer panic' and 'security gaps' under no-deal Brexit, says government document Sky News. With handy, hitherto unpublished chart prepared for the May government.
Gilets Jaunes gather for third "Assembly of Assemblies" ROAR
Emmanuel Macron's Place in French History? Are You a Yellow Vest? This seems to be the only English-language site focusing exclusively on the gilets jaunes; I'd be interested to know what local readers think of it. (The contrast between coverage of the Hong Kong protesters and coverage of the yellow vests and is remarkable, considering that the latter are at "Acte 37.")
Inside the Yellow Vests: What the Western media will not report (Part 3) The Saker
China?
Trump says Hong Kong 'riots' are a matter for China FT

Hong Kong government warns employees to remain neutral or face consequences on eve of civil servant rally over extradition bill crisis South China Morning Post

Nudge theory:

China's Hong Kong PLA garrison releases video with scenes of 'anti-riot' operations https://t.co/6alAYJ2KQp pic.twitter.com/jFwYa5MUPK

— Reuters Top News (@Reuters) August 1, 2019

On the question of whether the Hong Kong protests are a US-sponsored "color revolution," alert NC reader MsExPat threw this over the transom:

The line about foreign interference is Beijing boilerplate. Everyone here knows it's bullshit. Laughable. Beijing is parroting it over and over again for two reasons:

1) It diminishes the agency of and infantilizes Hong Kong people. They are misguided and deluded poor children that couldn't possibly challenge China unless they had outside help.

2) It's aimed at the domestic China audience, to pump up China nationalism, which is what the CPC does to keep itself in power. You know, economy slumps, let's start Japanese bashing.

Is there any chance that there could be some truth in it? It's a ridiculous thought, but let's assume it isn't for the sake of argument. Well, I do live here. We (I mean the US) really are not that good as Lambert has pointed out. On the ground what that means is that we don't have the kind of deep bench that would give us any ability to maneuver inside the protest movement. The US (and certainly not the CIA) doesn't have enough young, colloquial Cantonese speakers for one thing. Canada would have a much easier time "directing" the pro dem movement just because their links to Hong Kong are much more recent and stronger! So let's blame the Canadians haha.

Let's look at some other evidence: Just before he left for a new post in June, the US Counsel in Hong Kong, Kurt Tong, planned to give a farewell speech highly critical of the current HK government. He was throttled by Trump and ended up having to place his speech somewhere as an op ed instead. That hardly speaks to US involvement in the protests!

The only US connections that the protest movement has consistently been able to count on are a handful of principled anti-Communists in the House and Senate, led by Marco Rubio, who has been a champion for Hong Kong for years now. I respect him for that. He may be a turd in other ways, but he clearly has one or two unwavering principles that don't relate to donor money or votes. I'm sure supporting Hong Kong is not going to get him any votes in Florida.

The only place that "foreign influence" might be helping Hong Kong protesters is through financial support. But it would not be much $ and it would be funneled through Hong Kong anti-Beijing businessmen like Jimmy Lai, who donates to the pan-Dems generously anyway.

The biggest source of foreign money involved in the protests, though, is coming from Beijing. It's Beijing who pays for the triads, pays for the cooperation of Hong Kong's business tycoons, pays for the propaganda and dirty tricks of the DAB (the proxy Beijing party in Hong Kong), pays for the propaganda on TVB (the top broadcast station) pays to control the print media (although Jack Ma bought the SCMP, he's just their puppet). Any tiny trickle of money that might be going to protesters from small US or UK donations is a piss in the ocean compared to the floods of cash that Beijing pumps in to get its way in Hong Kong. And yet still the Hong Kong people are fighting, and successfully. Doesn't that tell you something?

* * *

What China's defence paper tells us about Beijing's regional ambition The Interpreter

Trump says he'll put 10% tariffs on remaining China imports AP
K-Pop's Big China Problem Foreign Policy
Puerto Rico
Trump administration to place new restrictions on billions in aid for Puerto Rico amid island's political crisis WaPo

Leading indicators. Thread:

I'm seeing a lot of English-language retrospectives of the #RickyRenuncia uprising that leave out two incidents that, in my estimation, were key. First: the fire in front of Fortaleza the night of the 15th.https://t.co/PrFTOiyDCi

— midnucas #PierluisiTraidor (@midnucas) July 28, 2019
New Cold War
RussiaGate
The rise and fall of superhero Robert Mueller Matt Taibbi, UntitledGate. "The whole narrative is the brainchild of Clinton hacks, a handful of overzealous intelligence nuts, and a subset of the Democratic Party's weakest elected minds, in particular murine ex-prosecutor Schiff, a man who should be selling Buicks back in his hometown Burbank." You hate to see it.

Here Are 5 Big Holes in Mueller's Work Aaron Maté, RealClearInvestigations

Justice Department Declines to Prosecute Comey Over Leaked Memo Bloomberg. Of course they did.
Trump Transition
Democrats in Disarray
Democrats: 'Moscow Mitch' would take blame for clearing Trump of impeachment charges McClatchy. "Moscow Mitch," ffs [puts head in hands].

Demography and the Populists' Destiny The American Conservative
2020
Imagining a Warren-Buttigieg, or Buttigieg-Warren, Ticket Nicholas Kristof, NYT

Tim Ryan told Bernie Sanders that Medicare-for-all would be bad for unions. Major union leaders disagree. Vox
Canadians worried by plan to let Americans import drugs Business Insider (Re Silc).
Our Famously Free Press
In Rejecting DNC Lawsuit Against Wikileaks, Judge Strongly Defended First Amendment Rights of Journalists Shadowproof (Furzy Mouse).
Big Brother Is Watching You Watch
AI lie detector developed for airport security FT. "One challenge is false positives: a machine might register as suspicious a microexpression if someone is in pain or confused." Highly unlikely in airports.

Cops Are Giving Amazon's Ring Your Real-Time 911 Caller Data Gizmodo
L'affaire Joffrey Epstein
Jeffrey Epstein Shows No Sign Of Injuries, Could Spend A Year In Jail Before Trial Forbes

Real Hedge-Fund Managers Have Some Thoughts on What Epstein Was Actually Doing New York Magazine. From two weeks ago, still germane. Not sure the hedgies are right, though!
Class Warfare
California's largest teachers union spent $1 million a month to restrict charter schools Sacramento Bee

High Profile Labor Leader Has a New Gig Fighting Against Teacher's Unions Portside. Andy Stern. Of course. I remember how hard Stern's SEIU fought against single payer in 2009-2010.
Weaponized Interdependence: How Global Economic Networks Shape State Coercion International Security
Antidote du jour (via):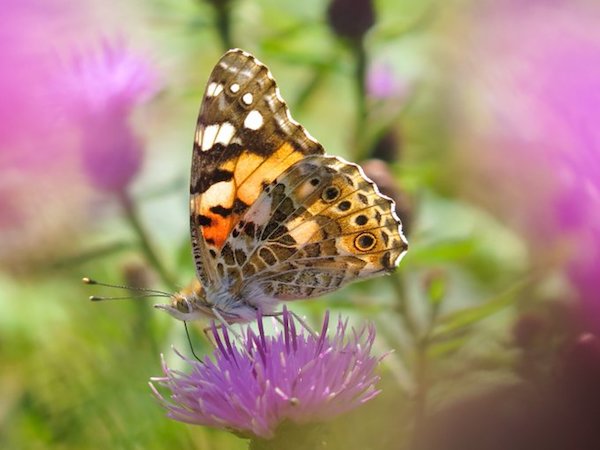 See yesterday's Links and Antidote du Jour here.