Monkey Shatters Zoo Glass With Sharpened Stone in Impressive Prison Break Attempt Gizmodo
Facebook quietly ditched the 'It's free and always will be' slogan from its homepage Business Insider Australia (KW).
'Worst of wildfires still to come' despite Brazil claiming crisis is under control Guardian
Amazon's indigenous warriors take on invading loggers and ranchers Guardian (Furzy Mouse). "At the end of the 40km expedition, the warriors felt empowered. In a war ritual, they marched back to their homes in Rapkô village. As their families gathered round, they showed mobile phone clips of the raid they had conducted on the intruders' huts." The future is already here — it's just not very evenly distributed.
Brexit
Tory minister filmed admitting Boris Johnson's move to suspend parliament motivated by Brexit Independent. He transgressed the unwritten law!

Ireland says Britain 'totally unreasonable' in Brexit backstop dispute Reuters

Boris Johnson seeks to avert defeat by accelerating Brexit talks FT

Shutting Down Parliament Is Worse Than a Coup. It's a Mistake. Foreign Policy

Britain's Reichstag Fire moment Richard Evans, Prospect. (Evans is the author of the magisterial Third Reich trilogy. The headline is, er, inflammatory. But this parallel with Weimar is interesting:

The real constitutional problem lay in the powers of the president, directly elected for a seven-year term, a fact that gave him a legitimacy independent from that of the national parliament. Weimar's president could invoke Article 48 of the constitution and rule by emergency decree. Weimar's first president, the social democrat Friedrich Ebert, used Article 48 on no fewer than 136 occasions in the Republic's unstable early years… As for rule by emergency decree, few people thought Hitler was doing anything different from Ebert or Brüning when he used Hindenburg's powers to suspend civil liberties after the Reichstag Fire… The lesson seems to be that to prevent the collapse of representative democracy, the legislature must jealously guard its powers. Can we rely on that happening today?

I will do everything I can to stop a no-deal bankers' Brexit Jeremy Corbyn, Independent

Let Them Howl, Boris! Patrick Buchanan, RealClearPolitics

The Twilight of the British State Tom Nairn, NLR. From 2017 1977, still germane.
Ambition and Betrayal Sink Italy's Puppet Master Bloomberg
Syraqistan
Satellite photos show burning Iran space center launch pad WaPo

Yemen's Houthis attack Saudi Arabia's Abha airport: spokesman Reuters
India
India and Pakistan tug-of-war in South Asia grows over Kashmir Nikkei Asian Review

'Don't beat us, just shoot us': Kashmiris allege violent army crackdown BBC
Lessons for capitalism from the East India Company FT
The Koreas
N. Korea solidifies Kim Jong Un's 'monolithic' power Agence France Presse

Challenges Pile up on US-South Korea Alliance Agenda Defense One

Korea Baby Bust Pushes World's Lowest Birth Rate Even Lower Bloomberg
Thucydides' Trap: Caveat Emptor – Analysis Eurasia Review (Furzy Mouse).
China?
Exclusive: Amid crisis, China rejected Hong Kong plan to appease protesters – sources Reuters

Hong Kong Police Warn of More Arrests After Sweep of Activists Bloomberg. "Most read on Bloomberg terminal." Speculating freely: If the HK protests are all that leaderless, perhaps a large event will happen anyhow, despite the cancellation of Saturday's protest by organizers. (Of course, if a protest does not happen, that doesn't necessarily prove that movement decapitation took place, since the decision could have been a collective one.)

Hong Kong is irreplaceable for China. That's why the PLA hasn't rolled in yet South China Morning Post. The PLA is already there, however. They have a 28-floor building right downtown.

China is using Kublai Khan's methods to quell protests in Hong Kong The Economist

* * *

Renminbi set for biggest monthly fall in more than 25 years FT

New Huawei handset to launch without Google apps Agence France Presse

There's an app for that:

In order to qualify for a press pass, all prospective Chinese journalists must now prove they have completed training in Xi Jinping Thought using the 「學習強國」app. The new regulation will come into effect in time for National Day. https://t.co/SIQV7DqNcE pic.twitter.com/MaEoqONI2K

— Ryan Ho Kilpatrick 何松濤 (@rhokilpatrick) August 29, 2019
Trump Transition
Big Brother Is Watching You Watch
Halt the use of facial-recognition technology until it is regulated Nature
Neoliberal Epidemics
Big Pharma paying a small price for opioid crisis Houston Chronicle
'Gay gene' search reveals not one but many – and no way to predict sexuality Project Syndicate
Class Warfare
Reviving the American Working Class Editorial Board, NYT. Shorter: Times brass decides the neoliberal policies they've sedulously promoted for forty years are bad, actually.

The Rich Can't Get Richer Forever, Can They? The New Yorker. " in the nineteen-eighties, newly mobile capital tended to flow to places that offered the highest return." Note lack of agency.

Billionaires are a Sign of Economic Failure Counterpunch

Wisconsin workers embedded with microchips USA Today. "The company would like to see payments go cashless, as iPhone users do with Apple Pay. Except in this case, consumers use their hand instead of a smartphone to pay."

The Automation Charade Logic
Google researchers reveal data-stealing, web-based iPhone exploit that was active for years The Next Web
How software made me loathe my luxury car Mikkel Høgh. Siri and podcasts talk over each other. But robot car software is just around the corner.
Flawed Algorithms Are Grading Millions of Students' Essays VICE. And I'm sure the algos aren't biased in any way.
First people in the Americas came by sea, ancient tools unearthed by Idaho river suggest Science
Antidote du Jour (via):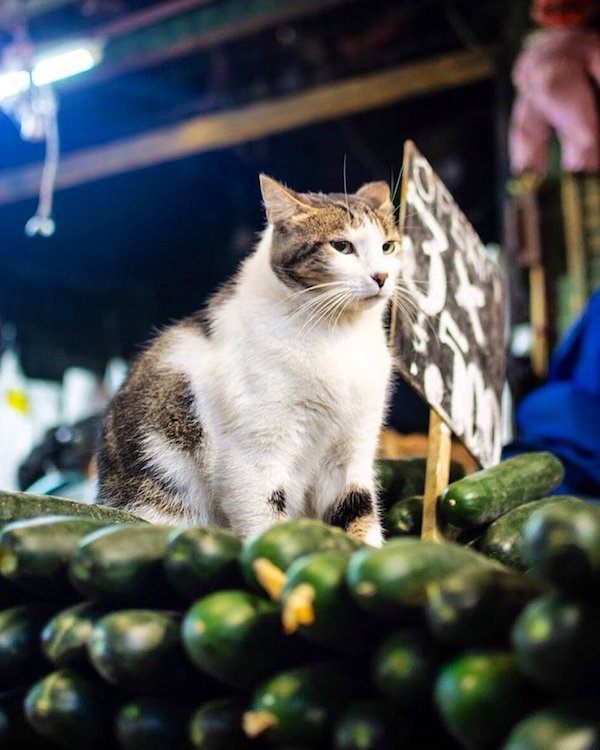 Bonus antidote:
You cannot be serious. We only rate dogs. Please don't send bananas. It makes our job so much more difficult. Thank you… 13/10 pic.twitter.com/A6VccWxQPN

— WeRateDogs™ (@dog_rates) August 20, 2019
See yesterday's Links and Antidote du Jour here.