NYC Subway Banned Dogs Unless They Fit In a Bag, Dog Owners Did Not Disappoint EatLiver (furzy)
Isle Royale wolf relocation project resumes; 15 now roaming the island MPR News (Chuck L)
Rare 'Micromoon' Is Gracing Us With Its Presence On Friday The 13th HuffPost (furzy)
California Lawmakers Vote to Undo N.C.A.A. Amateurism New York Times. Paul R: "Woo hoo, CA legislature may kill the NCAA. The NCAA itself is a huge exploitive grift/scam. There was a big lawsuit against it a couple years ago saying as much. I don't know what happened with it. But this is great. Colleges are already running de facto pro sports teams, with everyone making millions except for the players themselves."
World 'gravely' unprepared for effects of climate crisis – report Guardian (David L)
Amazon Employees Are Walking Out Over the Company's Huge Carbon Footprint Vice
Bill Gates Is Funding a Chemical Cloud That Could Put an End to Global Warming Interesting Engineering. Chuck L: "What could go wrong?"
China?
Trump Bombs New Silk Road with Tariffs Black Agenda Report (resilc)

"If we are in a new Cold War, Hong Kong is the new Berlin." https://t.co/b9qU71YPTo

— DW News (@dwnews) September 10, 2019

Yesterday marked 3 month anniversary of first mass demonstration against Extradition Bill.
Worth reflecting again on this mid-August poll on expected outcomes:
-SAR gov repression 37%
-protesters disperse 22%
-gov concessions 17%
-PLA intervention 13%https://t.co/1FWCFxb9bk pic.twitter.com/r92RB2vgKe

— Sebastian Veg (@sebastianveghk) September 10, 2019

The World Expected a Chinese Tech Takeover. Alibaba Can't Even Conquer Vietnam. Wall Street Journal
South Korea and Japan: A Mutual Loathing the U.S. Can't Fix American Conservative (Kevin W)
Brexit
So where do the events of the weekend leave us?

Amber Rudd's resignation was the third ministerial resignation of Boris Johnson's premiership pic.twitter.com/yJgEFHfwWP

— Gavin Freeguard (@GavinFreeguard) September 9, 2019

MPs stop Johnson from calling October election The Times

Johnson tells Leo Varadkar that a no-deal Brexit 'would be a failure' BBC

Could Johnson take the initiative and solve the Irish backstop today? Richard Murphy (UserFriendly)

B******S TO BERCOW John Bercow quits as Tories brand him 'nauseating w****r' amid fury which will see him become first Speaker in 230 years to be denied peerage Sun

John Bercow accused of 'gaming the system' to ensure successor is chosen by an anti-Brexit Parliament Telegraph
This should be a much bigger part of the news on Argentina's crisis: the government did do what it promised the IMF in its record $56 billion loan program; but it just made the crisis worse. Where is the IMF's accountability? https://t.co/XfOAuxKZBz

— Mark Weisbrot (@MarkWeisbrot) September 9, 2019
Syraqistan
Trump declares US-Taliban talks 'dead' after cancelling Camp David meeting Guardian (resilc)

Trump-Taliban Talks like those with N. Korea– a Photo Op on the Deck of the Titanic Juan Cole (resilc)

Imagine Obama giving billions in US taxpayer dollars to arm ISIS and Al-Qaeda jihadists in #Syria for an illegal regime change war that further destabilized the Middle East and forced millions to flee their homes.

Oh, wait. He actually did that. ? https://t.co/NvesIczbPH

— Sarah Abdallah (@sahouraxo) September 8, 2019
Big Brother is Watching You Watch
Web scraping doesn't violate anti-hacking law, appeals court rules ars technica (Chuck L)

Critics have slammed plans to drug test those on Newstart. But what does the scheme involve? And what does the evidence say? Guardian. Kevin W: "The really interesting bit is the quoted statistics."
Imperial Collapse Watch
USS Gerald Ford – A $13 Billion Boondoggle Antiwar.com (resilc)
Trump Transition
Hundreds of Bahamians told to leave evacuation ship headed to US: report The Hill (UserFriendly)

House Judiciary Tees Up For Impeachment, But Democrats Divided On Moving Ahead NPR (David L)

Commerce Chief Threatened Firings at NOAA After Trump's Dorian Tweets, Sources Say New York Times (Kevin W)
2020
The great break-up of big tech is finally beginning Matt Stoller, Guardian (resilc)
California and Alabama are the only two states that aren't participating in the giant antitrust investigation of Google, and neither is really saying why Business Insider (Kevin W)
Senator Chuck Grassley Is Applying For A Federal Farm Bailout Again The Intellectualist. Chuck L: "Socialist Republican." See also: Chuck Grassley will apply for Trump's federal farm bailout cash for the second time via Dan K.
The Epstein scandal at MIT shows the moral bankruptcy of techno-elites Guardian
SoftBank urges WeWork to shelve IPO Financial Times
Data Touted by OxyContin Maker to Fight Lawsuits Doesn't Tell the Whole Story ProPublica, UserFriendly: "Not to mention higher dose = more addictive."
FDA Warns Juul About Marketing Products as Safer Than Cigarettes Wall Street Journal
Uber announces $2bn expansion of Freight unit in Chicago Financial Times
Recession Already Grips Corners of U.S., Menacing Trump's 2020 Bid Bloomberg
Class Warfare
Te inequality of life expectancy is exploding in the US

Even within the richest 20%, the 1% now lives much longer than the next 9%, who live longer than the next 10%https://t.co/8DFOPFxYeP pic.twitter.com/Hp6KoDs2ui

— Gabriel Zucman (@gabriel_zucman) September 9, 2019

Jesus, this is bad. UVA Health System has put liens on homes and seized paychecks from low-income people to recoup medical bills. It's garnished wages from Walmart workers *800 times* https://t.co/n4p9SEHmoM

— Dave Jamieson (@jamieson) September 9, 2019

I Support Unions, Just Not This One Current Affairs (UserFriendly)

NYC Mayor and Presidential Hopeful Bill De Blasio Wants a Tax On Robots CNET

The Capitalists Are Afraid Truthdig (RR)
Antidote du jour (Vanessa):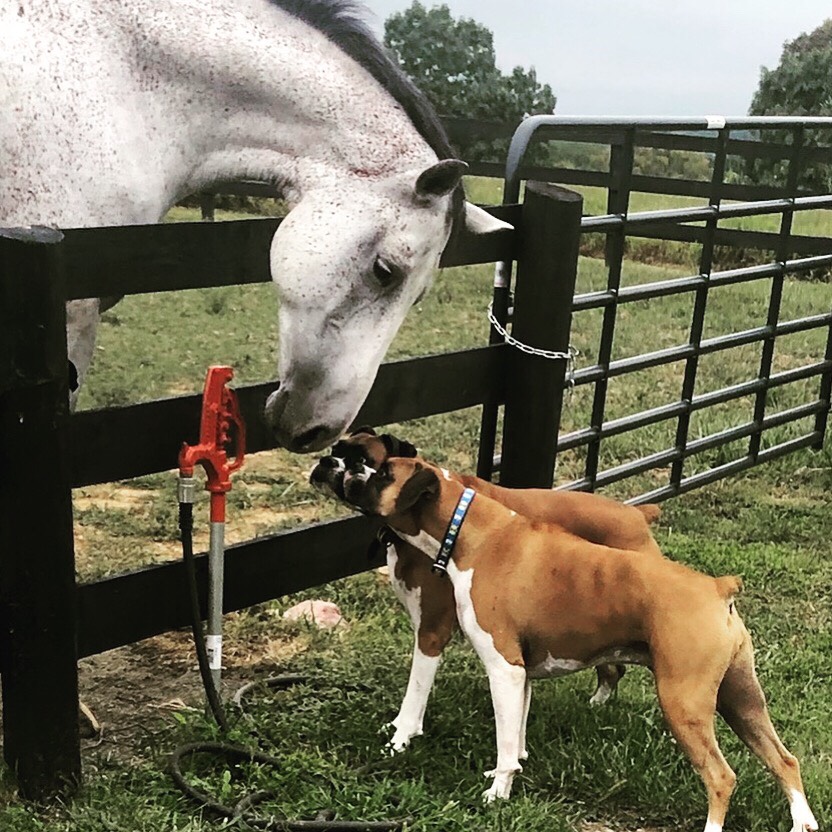 And a bonus (Chuck L):
A bear cub was doing the best it could to free its sibling from a dumpster, but it needed a little bit of help from these officers ? pic.twitter.com/orYltnoDdk

— BuzzFeed News (@BuzzFeedNews) September 3, 2019
And a pix from my vacation. From Boothbay Harbor. I go there every year for the ice cream, but find something else to do too, usually the Botanical Gardens or a boat ride. There is also a cute small aquarium where you can pet a baby shark and look at weird lobsters.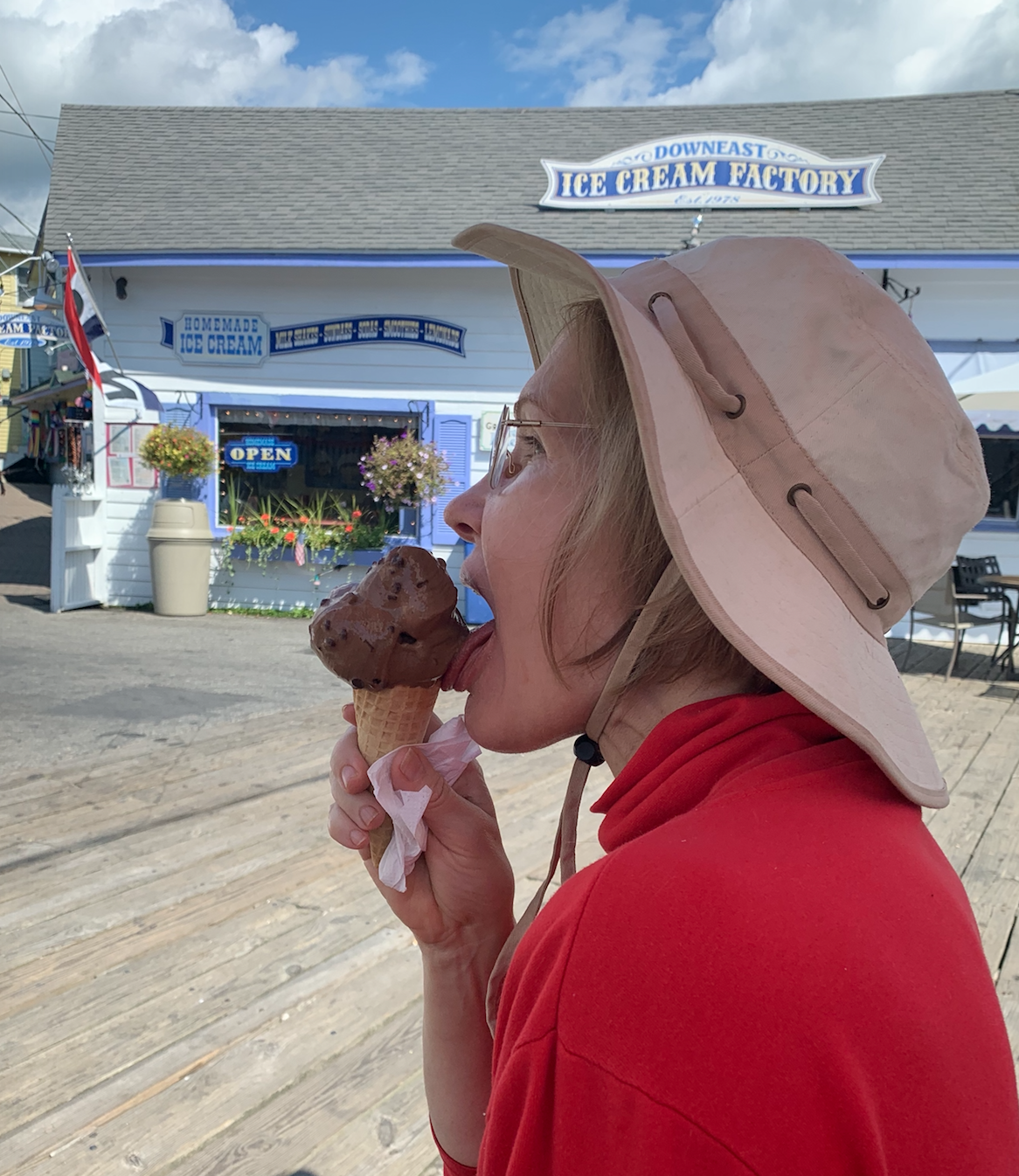 See yesterday's Links and Antidote du Jour here.