What It's Like Living in One of the Hottest Cities on Earth—Where It May Soon Be Uninhabitable Time (Re Silc).
Hypoxia City Science. Sounds like Mars.
US and Brazil agree to Amazon development BBC
Survey underscores high levels of US scepticism on climate change FT
Central banks to grill Facebook over Libra FT
The makers of OxyContin may have tried to hide $1 billion in assets Vox. Via wire transfers. Say, maybe Libra wouldn't be such a bad business to be in, after all!
Syraqistan
Brexit
Boris Johnson plans to force through Brexit deal in 10-day blitz FT but Brexit: the darkness descends EU Referendum

Brexit Gamble: Boris Johnson and the Northern Ireland-only backstop RTE (PD) but Boris Johnson Rules Out Northern Ireland-Only Backstop Extra.ie (Clive).

Jeremy Corbyn: Electoral "Chicken" or Political Mastermind? Counterpunch. Brexit does seem to have rather a lot of moving parts.
Artist behind £4.8m gold toilet praises thieves who have taken it Sky News
For the first time in my life, I'm frightened to be Jewish David Graeber, Open Democracy
UK: Suicide rates surge 11.8% in a single year Al Jazeera. Everything's going according to plan.
The Battle at Royal Mail Tribune
Yellow vest protesters clash with police in Nantes as marches resume France24
How the Moscow Protests Reveal a Schism in Russia's Middle Class Moscow Times
India
Protests mount in Indian Kashmir clampdown Agence France Presse

Narendra Modi's Style Is 'Shock and Awe', but That Strategy Doesn't Always Work The Wire

Home Minister Amit Shah wants a common language for India, says Hindi can unite country The Print
Indonesia seals off 30 companies over forest fires Associated Press
China?
Venezuela
Trump Bows to Reality, Stands Down on Venezuela The American Conservative

Venezuela's Guaidó pictured with members of Colombian gang Guardian
Trump Transition
Brett Kavanaugh Fit In With the Privileged Kids. She Did Not. NYT

Bolton Leaves the National Security Council in Ruins Foreign Policy

Why It's Unlikely the McCabe Grand Jury Voted against Indictment Andrew McCarthy, National Review
2020
CNN's Mark McKinnon Praises Bernie Sanders' 'Humanity' For Response to Veteran Who Threatened Suicide at Town Hall Mediaite

Elizabeth Warren's Strategy Within the Democratic Party Is All Wrong Jacobin
Clarence Thomas's Radical Vision of Race Corey Robin, The New Yorker
Our Famously Free Press
Good stuff first: Google moves to prioritize original reporting in search Nieman Labs
Imperial Collapse Watch
How to Fix a Broken Special Operations Culture War on the Rocks

Nearly 18 years after 9/11, the federal air marshals program is in 'crisis' ABC

Dial Up, Log On LRB. Review of Edward Snowden's Permanent Record.
Guillotine Watch
Liberalism as Luxury First Things. Review of Adam Gopnik's A Thousand Small Sanities: The Moral Adventure of Liberalism.

List: Reasons That Lady is Crying in Whole Foods McSweeney's Internet Tendency
Class Warfare
Rising Car Prices Are Sending Even Strong-Credit Buyers to the Used Lot NYT. Just as with used clothes. Something's not right….
The grandmaster diet: How to lose weight while barely moving ESPN
Antidote du jour (via):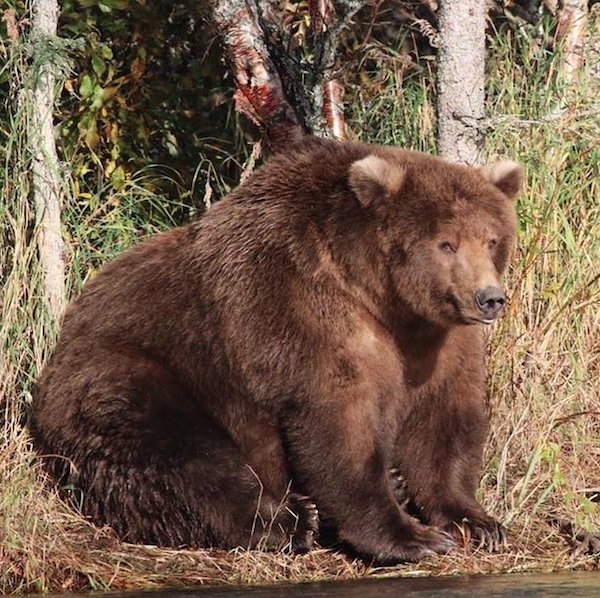 "A fat bear is a healthy bear!"
See yesterday's Links and Antidote du Jour here.