The discovery of the ancient Greek city of Tenea BBC
Stress caused sleeplessness for the Victorians too – but they thought it only afflicted 'brain-workers The Conversation
Bald eagles have found themselves a new home: Suburbia LA Times
As global leaders meet, the Amazon rainforest burns Agency France-Presse
The end of an American tradition: The Amtrak dining car WaPo. Further crapification. I posted recently about a recent surprisingly pleasant overnight Amtrak journey – of which a meal in the dining car was an essential part.
Agency could keep Three Mile Island nuclear debris in Idaho ABC (The Rev Kev)
Man who created NYC subway map says 'it's a mess,' calls for improvements NY Post
When the Ideologues Come for the Kids NY magazine (UserFriendly). Andrew Sullivan.
'I just bear-hugged her': Washington woman finds her missing dog after 57-day search in Montana Seattle Times
Big Brother IS Watching You Watch
Brexit
India
Syraqistan
Israel: Wounded Netanyahu in desperate battle for political survival after poll blow Guardian (The Rev Kev)
'Leave, Sisi!': All you need to know about the protests in Egypt Al Jazeera
Class Warfare
China?
Hong Kong protests: police use court orders to obtain protesters' digital fare payment details in another weekend of petrol bombs, tear gas and fires on the streets SCMP

'You Don't Have to Face It Alone.' Hong Kong Protests Propelled by Hidden Support Network WSJ
2020
Julian Assange
Novelty Joke PM From Fake Country Meets With Trump, Silent On Assange Caitlin Johnstone
Trump Transition
Backed by Over Two Dozen Cities and States, California Sues Trump Admin for Revoking Authority to Adopt Strict Emissions Standards Common Dreams

Inside the Trump Administration's Chaotic Dismantling of the Federal Land Agency ProPublica
Antidote du Jour. TH: "Evasive little Gnatcatcher. He refused to hold still!":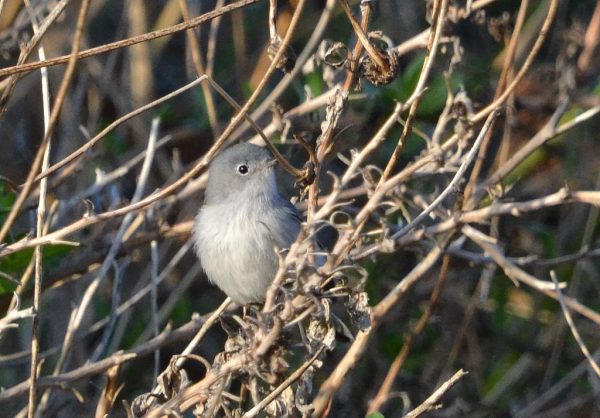 See yesterday's Links and Antidote du Jour here.