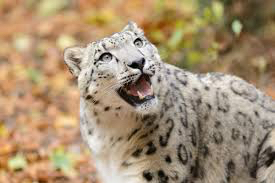 Harry Shearer, a longstanding friend of Naked Capitalism as well as a regular donor, has just issued a challenge for this fundraiser. He will match the next 30 donations of $100. Make his big-hearted offer a swift success by going to our donation page now!
Many of you found us thanks to Harry being so kind as to have us regularly on Le Show, and I hope his challenge stirs fond memories of those and his many other interviews.
And thanks to the way so many of of you have responded generously to our appeals, we have blasted through two donor targets and close to hitting our recent one of 1600 contributors. We're increasing that goal to 1750. You still have time to make this our best fundraiser ever!
And readers keep giving us insights into how they are making use of the information here, both from posts and our sharp-eyed commentariat. We've found out that we are corrupting the young helping educate the next generation. From RW:
I am using NC posts currently to support students in anthropology to do critical ethnography of work.

Also continue to teach freshman seminar called CRASH on Great Recession and the implications for work in the current economy.

These projects would be so much harder to build were it not for NC.

Be well and thanks again!
And Claire H:


And Melissa S:
Yves, I have been a long time lurker here at NC. Regretfully, this is my first donation. I was "downsized" in the 2010 GFC, and during my downtime discovered: Dylan Rattigan on MSNBC (now gone), Jane Hamsher at FiredogLake (now gone) and you and Lambert at Naked Capitalism (STILL HERE).

Like so many others, NC is my go-to, first thing in the morning read, with copious cup(s) of coffee.

NC introduced me to MMT, fierce and comprehensible investigations, Calpers corruption, "neoliberalism", Bill Black, and many other enlightening concepts.

I am a 1986 graduate of the MBA program at UMKC. How I wish Bill Black, Stephanie Kelton and Randy Wray had been there while I was.

I attended the meetup here in Kansas City a couple of years ago. Looking forward to another sometime in the future.

All the best to you, your team, and Naked Capitalism. GO TEAM!!
Thanks to Harry for his generosity, and I hope readers will respond in kind.

You can make your contribution here, via check, debit or credit card, or PayPal. If you give by check, be sure to let us know by e-mailing us at yves@nakedcapitalism.com with "Harry Shearer Challenge" in the subject line.

And if $100 sounds like a lot, don't let that stop you from making a donation if you've been planning to but haven't had time yet. Every contribution helps us meet our goals.

And no matter what your situation is, you can help in another very important way, by encouraging others to check out the site, by telling friends, family, and colleagues, and by discussing posts you like on social media Facebook and Twitter

So I hope you'll take Harry up on his fundraiser challenge in whatever way you can! Thanks so much!