The northern lights will be visible in parts of the US Wednesday night CNN
Angry Venetians say cruise ships are partly to blame for flooding TreeHugger
Turkey's ancient tradition of 'paying it forward' BBC
There has never been a better time to start a small space agency MIT Technology Review
Bombogenesis: 'Unprecedented' bomb cyclone to blast Northwest Ventura County Star
Woman attacked and killed by wild hogs Independent
Syraqistan
A Tale of Two Princes Counterpunch. Patrick Cockburn

Iran's 'Only Crime Is We Decided Not to Fold' Consortium News. Pepe Escobar

Narrative Managers Faceplant In Hilarious OPCW Scandal Spin Job Caitlin Johnstone
737 MAX
Transport Canada official says 737 MAX MCAS system "must go" Aero Time Hub

Boeing Faces New Obstacle in Returning 737 MAX Jets to Service WSJ
Bolivia
'The Murders Must Stop' Der Spiegel. Interview with Evo Morales.
Wall Street Shocked Argentine President-Elect Who Ran Against It Not Eager To Do What It Wants Dealbreaker
Guillotine Watch
Law School Donor Sues After Learning His Name Isn't On Degrees The Law School Doesn't Give Above the Law
2020
Waiting for Obama Politico

Buttigieg's 'big tent' appeal rises in Silicon Valley FT

Deval Patrick Is Everything That's Wrong With the Democratic Party Jacobin

Bloomberg's Scandals Ignored or Underplayed by Press Cheerleaders FAIR

End the Wars, Win the Antiwar Vote Foreign Policy in Focus

Cash-poor Dems to Obama donors: 'Give so much that it actually hurts' San Francisco Chronicle

Warren nosedives in new nationwide poll Politico

1. This story is basically pre-written garbage that shouldn't have passed a competent editor, but there's merit in one part of it. Democratic voters largely do not see corporate power as part of politics. They see it as a problem, but not a political problem. https://t.co/9MknWk6j4K

— Matt Stoller (@matthewstoller) 26 November 2019
WORLD CRACKED OPEN: WHEN FRACKING CAME TO TOWN Who What Why
Brexit
General election: Corbyn says Labour has documents that confirm NHS 'for sale' in US trade talks – live news Guardian
Health Care
Big Brother IS Watching You Watch
Apple says recent changes to operating system improve user privacy, but some lawmakers see them as an effort to edge out its rivals WaPo

Senate takes another stab at privacy law with proposed COPRA bill Ars Technica

AMAZON'S RING PLANNED NEIGHBORHOOD "WATCH LISTS" BUILT ON FACIAL RECOGNITION The Intercept
Class Warfare
China?
China Bids to Lead World Agency Protecting Intellectual Property Foreign Policy

"It is better to put things in perspective and to call for dialogue, for peace, so that problems can be resolved," said Pope Francis when asked about #HongKong leader Carrie Lam and the recent protests. #HongKong #China #antielab #antiELABhk #HongKongProtests pic.twitter.com/XUKLtb9lS7

— Hong Kong Free Press (@HongKongFP) 27 November 2019

Hong Kong police mull entering besieged campus with a warrant to clear last of anti-government protesters SCMP

Volkswagen defends presence in China's Xinjiang amid uproar over Uighur abuses Deutsche Welle
India
Kuno, India's Second Home for the Asiatic Lion, Is Ready The Wire

Apple making iPhone XR in India, expanding operations: Ravi Shankar Prasad Economic Times
Impeachment
Former Clinton strategist Mark Penn counsels President Trump on impeachment WaPo
Trump Transition
When The Deep State Bullied Reagan's Foreign Policy Chief American Conservative
Antidote du Jour (SS):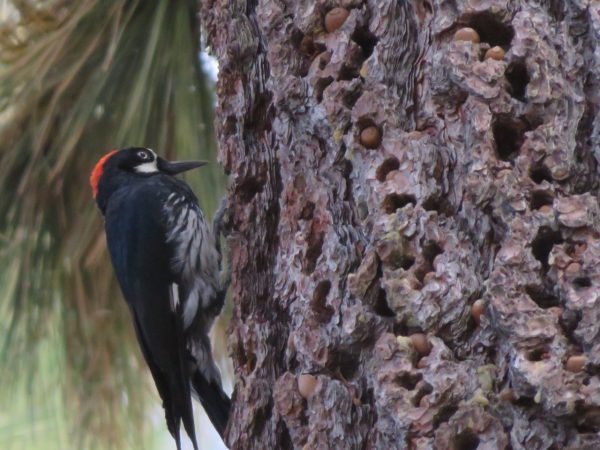 See yesterday's Links and Antidote du Jour here.