Australia win the inaugural 'Ashes' of jousting against England Agence France-Presse
Prince Charles is hit by a major counterfeit art scandal: Royal sends back £105m Monet, Picasso and Dali paintings lent by bankrupt businessman James Stunt as an American forger claims HE painted them Mail on Sunday
Change at MoMA London Review of Books
Meet Erika the Red: Viking women were warriors too, say scientists Guardian
Rattlesnakes have had a busy year. Same for the people who catch them for a living LA Times
An underground world of Soviet opulence BBC
Breeders' Cup Set To Run Today Amidst Cloud Of 36 Horse Deaths Over The Past Year The Political Animal
New Cold War
Maria Butina: The "60 Minutes" interview CBS. chuck roast: "not to be confused with kim philby."
Why are birds and seals starving in a Bering Sea full of fish? Seattle Times
The Companies That Invest in the Earth's Destruction Must Be Held Accountable Motherboard
Waste Watch
RIVER OF TRASH Intercept

Waste plastic can find a useful new life Climate News Network (JZ)

Argentina could become 'sacrificial country' for plastic waste, say activists Guardian
Shrink thinking TLS. Niall Ferguson reviews Jared Diamond's Upheaval.
Boeing 737 MAX
Axe the Max: Buffeting Boeing CEO's Rope-a-Dope in Congress Counterpunch. Ralph Nader.

One year after Lion Air crash, what's the MAX's future in Asia Leeham News

Before 737 MAX Returns to Service, Airlines Plan to Show It Is Safe WSJ
California Burning
Over 1,500 California fires in the last 6 years — including the deadliest ever — were caused by one company: PG&E. Here's what it could have done, but didn't. Business Insider

California is on track to miss its climate targets—by a century MIT Technology Review

Wildfire chasers are the new tornado chasers Ars Technica
Health Care
End-of-Life Care Laws Were Supposed to Help New Yorkers. They Don't Always Work. ProPublica

Rise in religious vaccine exemptions suggests some parents are making false claims, study suggests Stat
Brexit
Brexit: Jeremy Corbyn warns shadow cabinet dissenters to fall in line Guardian

Brexit: the big sleep? EUReferendum.com
Class Warfare
What's on the ballot across the country on Tuesday The Hill
2020
India
China?
Three people in critical condition as protests rock 'heavy-hearted' Hong Kong Reuters
Syraqistan
Thousands gather on Beirut's streets for anti-government protest Al Jazeera

Russia Isn't Getting the Recognition It Deserves on Syria Truthdig. Scott Ritter.

AP Analysis: Iran, US still captive to 1979 hostage crisis AP
Trump Transition
Trump threatens to end federal aid to California in tweets slamming Gov. Gavin Newsom Politico

Why Obama got a Nobel Peace Prize for nothing — and Trump never will for anything NY Post
Antidote du jour. TH: "In case a black golden-eyed, worm-eating bird was a little creepy (that last picture I sent of this guy), even for Halloween season, here's another shot of one of the Ken Malloy Regional Harbor Park's star Great-tail Grackles, sans worm ('love the iridescent looking indigo when the sun hits those wings)."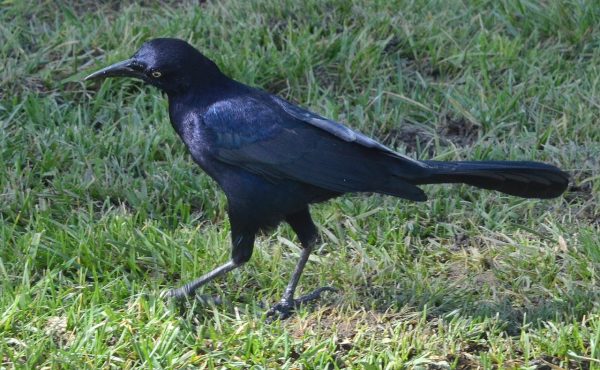 See yesterday's Links and Antidote du Jour here.