Measles Wipes Your Immune System's 'Memory,' So It Can't Fight Other Infections LiveScience
The World Has Gone Mad and the System Is Broken Ray Dalio, LinkedIn
Dregs of financial crisis today's jewels: Pimco Reuters
There is one way forward on climate change Martin Wolf, FT
Who Will Save the Paris Agreement? Foreign Policy
Wall Street increasingly weighs risk from climate change Reuters
Mayors of Sacramento, Elk Grove join coalition of CA officials seeking 'customer-owned' PG&E Sacramento Bee
Brexit
The 2019 general election battleground constituencies FT

Jo Swinson 'absolutely categorically' rules out working with Corbyn even to deliver new Brexit referendum Independent

Singapore-on-Thames? London's City mulls post-Brexit future Agence France Presse
Uninhabited mansions of London's "Billionaires' Row" Boing Boing (JBird4049).
Europe's gas alliance with Russia is a match made in heaven Indian Punchline
Syraqistan
Yemen war: Government and separatists agree deal to end infighting BBC

Winter Is Coming: Castle Black, The Syrian Withdrawal, And The Battle Of The Bases LobeLog (Re Silc).
India
It's Man Vs Wild in India's Economy, and Wild Has the Upper Hand Bloomberg. "A recent Stanford study estimated the [Indian] economy is 31% smaller than it would have been in the absence of global warming." I know what India needs: Giant tree plantations to to feed BECCS.

Why New Delhi's air is always so toxic this time of year Grist

Eat carrots, perform yagnas: Indian officials have absurd tips to survive Delhi's deadly smog Quartz
In overworked Japan, Microsoft tested a four-day workweek. Productivity soared 40 percent. WaPo
China?
* * *

In a pointed message to the U.S., the text will note that China and France reaffirm "their firm support for the Paris agreement, which they consider an irreversible process and a compass for strong action on climate." The text also notes that "trade agreements have to be compatible with the objectives of the United Nations Convention on Climate Change, the Paris Agreement and the sustainable development program of the Horizon 2030." Translation: how's that trade war treating you, Donald?
How the US is losing hearts and minds in Southeast Asia to China SCMP. Sending a second-tier delegation to ASEAN was a real kick in the teeth for a region whose cultures (and elites) put great value on face. That said, the countries of Southeast Asia have been performing a balancing act against their colussus to the North for centuries.
Global Protests
Worst drought in decades hits Chile capital and outskirts Phys.org. Hmm…
Impeachment
Sondland reverses himself on Ukraine, confirming quid pro quo Politico

Sondland, Trump's ambassador to the European Union, added that he later told Andriy Yermak, a top Ukrainian national security adviser, the aid would be contingent on Trump's desired investigations.

"After that large meeting, I now recall speaking individually with Mr. Yermak, where I said that resumption of U.S. aid would likely not occur until Ukraine provided the public anti-corruption statement that we had been discussing for many weeks," Sondland wrote in his addendum, which was released alongside a nearly 400-page transcript of his testimony.

Sondland revealed the exchange in supplemental testimony he submitted to House impeachment investigators on Monday, saying he had failed to recall the episode when he testified in person last month. Sondland, who had a direct line to Trump and was a major donor to his 2016 presidential campaign, had previously indicated he was unaware of any effort to connect military aid to Trump's demand for politically motivated investigations.

I haven't read the transcripts, so I can't swear this account is accurate, but it's at least more detailed and coherent than anything else I've read. (Adding: Quid pro quo is not the definition used for corruption by Zephyr Teachout, whose definition is broader. So narrowing the definition in this way, a la CItizens United, is a great victory for the political class and both parties. It's an ill wind…)
Boeing 737 MAX
Boeing CEO Muilenburg 'has done everything right,' says chairman Reuters
Health Care
Medicare Beneficiaries with Serious Illnesses Report Problems Paying Bills Commonwealth Fund. "More than half (53%) of Medicare beneficiaries with serious illnesses reported experiencing a problem paying a medical bill." Existing Medicare's neoliberal infestation continues apace.
L'Affaire Joffrey Epstein
ABC's Amy Robach Says She Made Jeffrey Epstein Comments in "Private Moment of Frustration" Hollywood Reporter. So move along, people, move along. There's no story here.
Big Brother Is Watching You Watch
'Game-Changer' Warrant Let Detective Search Genetic Database NYT

This Trippy T-Shirt Makes You Invisible to AI Vice (Re Silc). Right out of Gibson's Zero History (2010, so a lifetime ago). Of course, if you're the only one wearing it….
Imperial Collapse Watch
It's Time for a Neo-Nixonian Foreign Policy The American Conservative

How the United States Could Lose a Great-Power War Foreign Policy

Why America isn't equipped for the new rules of war Technology Review (Re Silc).
Guillotine Watch
Buffett, Gates And The Giving Pledge: Trust Issues For Billionaire Philanthropists Forbes
Class Warfare
This Is a Horror Story: How Private Equity Vampires Are Killing Everything The Nation (Furzy Mouse).
It's Time to Break Up Disney: Part One Matt Stoller, BIG
Antidote du Jour (via):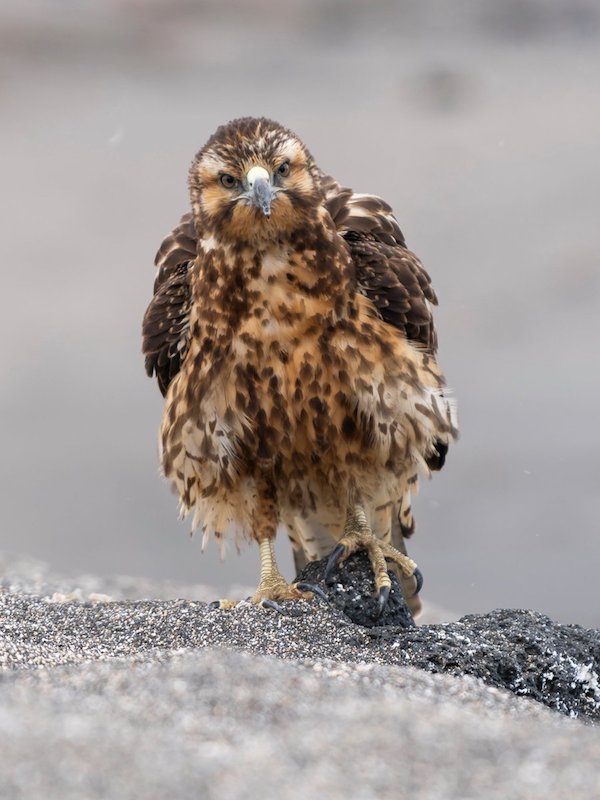 Bonus antidote:
Take down! #NationalCatDay pic.twitter.com/IlAjhmG4Pt

— When Animals Attack (@Animalsandfools) October 29, 2019
Late for National Cat Day. My bad.
See yesterday's Links and Antidote du Jour here.