By Lambert Strether of Corrente
The debate will begins at 9 p.m. ET, one half hour from now, and it will run for two hours. It's being held at Tyler Perry Studios, "located in the heart of Atlanta on the historic grounds of the former Fort McPherson army base." (James B. McPherson was killed in the Battle of Atlanta, the second highest-ranking Union officer killed in action. Tyler Perry is Oprah Winfrey-adjacent, and was the highest-paid man in show business in 2011, according to Forbes.)
The debate will be broadcast live on MSNBC, and it will stream for free on msnbc.com and washingtonpost.com starting at 9 pm Eastern. Note that you will not need a cable or other subscription login to watch online tonight—the DNC's partners for all these debates have agreed to make them as accessible as possible.
How special. A service that ought to be open to all by right in a democracy is graciously made "accessible" by humongous corporations seeking clicks.
The Jeff Bezos Daily Shopper Washington Post and MSDNCNBC are co-hosts. An all-woman panel:
MSNBC anchor Rachel Maddow
MSNBC anchor Andrea Mitchell
NBC News White House correspondent Kristen Welker
Washington Post White House reporter Ashley Parker
Ten candidates. In alphabetical order:
Former Vice President Joe Biden
Mayor Pete Buttigieg
Sen. Cory Booker
Rep. Tulsi Gabbard
Sen. Kamala Harris
Sen. Amy Klobuchar
Sen. Bernie Sanders
Tom Steyer
Sen. Elizabeth Warren
Andrew Yang
In stage order:

It's too bad Castro won't be on the stage, while Steyer bought his way in.
Here is a shot of the ugly, stupid, and Hall of Mirrors-style stage: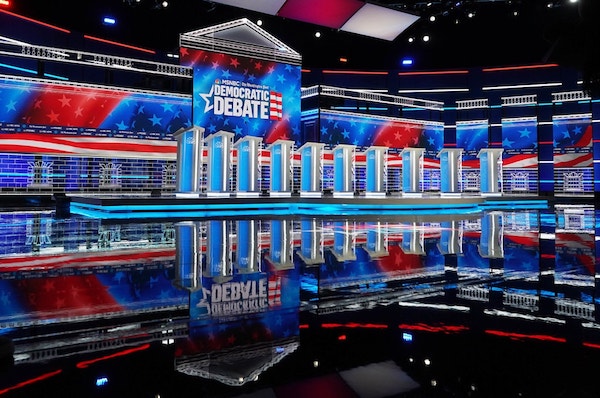 That pathetic white pediment floating up top really frosts me; it reminds me of the stucco-covered styrofoam pediments in the McMansions built just before the crash; it's that fake. Notice how this pediment has no visible means of support, like say pillars; it's purely symbolic. Rather like what the two parties, with the assistance of the press and the organs of state security have made of "our democracy."
I am a little overwhelmed by the signal-to-noise ratio today, so I will not comment on what to expect. Instead, I will summarize my views in simple, visual form: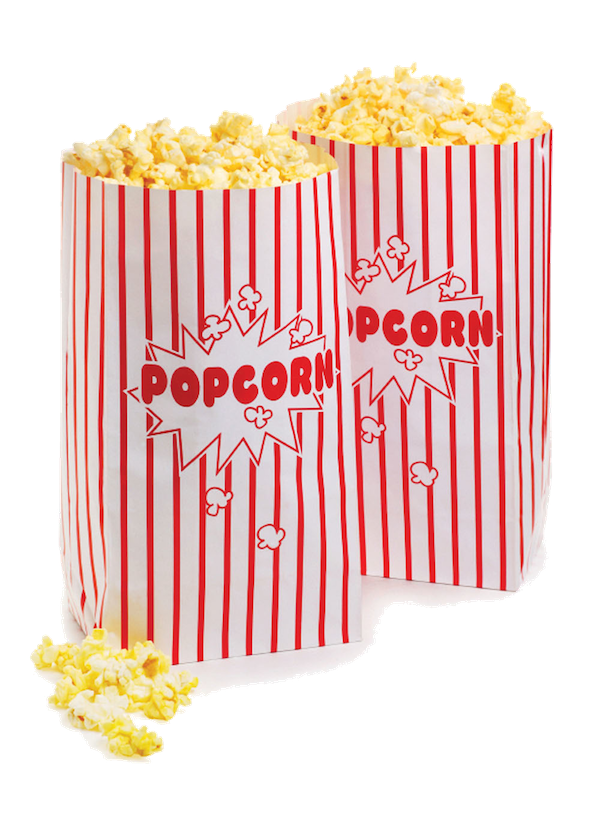 As before, this post does not update; readers may track the debate in real time in comments. Please keep your comments as informative and analytical as possible. There are no points at NC for context-free one-liners ("Go ____!") that only those who are also watching can make sense of; that's for Facebook or Reddit. I think it adds more value if you take a moment, use your critical thinking skills, then comment, and readers can discuss what you say. This is what the NC commentariat is so very good at, after all. Thank you!
Enjoy, have fun, and be excellent to each other!