Hoag's Object Is a Galaxy Within a Galaxy Within a Galaxy (and Nobody Knows Why) Live Science. Sounds like a CDO.
A "Synchronized Downturn" Calls for a "Synchronized Response" Valdai Discussion Club
WeWork: Auditor EY didn't warn about the risks Francine McKenna, The Dig
Brexit
The OAS has to answer for its role in the Bolivian coup Guardian
The Politics of Destabilizing AMLO Jacobin
Instagram: the invisible force behind Chile's protests Medium. Maybe. Beware of Internet triumphalism.
U.S. Marine Charged With Smuggling Guns Into Haiti NYT
Syraqistan
The Lessons of Russia's Syrian Intervention for Washington and Brussels Gordon Hahn. Interesting, though I'm not sure I agree with all of it.

'We Are Telegraphing Abandonment' Foreign Policy

Iran says it killed 'rioters' in deadliest unrest in decades AP
India
India's Economy Is Stalling. Critics Blame a 'Climate of Fear.' Foreign Policy

Varanasi shops give onions on loan by keeping Aadhaar Card as mortgage India Today

India's Sacred Groves Are Disappearing, Taking Biodiversity and Culture With Them Gizmodo
Intelligence Reforms: Time for a Japanese James Bond Peter Tasker
China?
Protests test sympathies of Chinese mainlanders in Hong Kong Agence France Presse

China Suspends U.S. Navy Port Calls in Hong Kong The Maritime Executive

Opportunistic. Thread:

Huge warning about some protest tourists who have just turned up, and who were at the rally yesterday.

If they are Azov Battalion then we're talking full on neo-nazi fascists connected with war crimes and torture. The worst of the worst. pic.twitter.com/ydAhgztW27

— Hong Kong Hermit (@HongKongHermit) December 2, 2019

Top Chinese official praises Macau, warns Hong Kong to toe state constitutional line South China Morning Post. Read the room…

* * *

Chinese city fully launches face-scanning metro check-in service Xinhua. MTR take note!

US Congress condemns China for treatment of Uighurs Deutsche Welle

DC Deletes Comic Cover After Chinese Netizens Liken Imagery to Hong Kong Protests Radii

Mark Parascandola documents the scenery and sets of China's booming film industry It's Nice That

Photos capture fading way of life on China's slowest trains Gold Thread
Trump Transition
Former official says Trump often refused to believe his intelligence briefings CNN

Welcome To The Potemkin Village Of Washington Power The American Conservative

How McKinsey Helped the Trump Administration Detain and Deport Immigrants ProPublica
Was Sheldon Adelson Acting As Bag Man For The CIA? The American Conservative
Party like a spy: Spookstock is intel world's hush-hush bash AP
Impeachment
The report: Dems explain Trump misconduct USA Today (original). "But Schiff would not say when and where the evidence from the phone records came from." My previously stated process concerns:

I am not saying that the "impeachment inquiry" by the House, or even conviction in the Senate, is necessarily a coup. I am saying that there are two litmus tests to apply: The first is whether power is appropriated by the Intelligence Community (as, for example, having a veto power over the selection of future Presidents, in practice or institutionally). The second is the question of exceptions: If, for example, the House impeached or the Senate convicted on the basis of evidence that the public was not allowed to see — and that most definitely includes intelligence "sources and methods" — that would be such a gross exception to the "old rules" that a change in the Constitutional Order, placing the Intelligence Community above both the Legislative and Executive Branches, could be said to have taken place. Crossing the Rubicon, if you will.

These concerns have yet to be allayed. I'll need to look at the footnotes to the report carefully.

GOP impeachment report claims Trump did nothing wrong Axios (original).

Imagining a Senate Trial: Reading the Senate Rules of Impeachment Litigation LawFare. "Notably absent from the rules is any discussion of what evidentiary rules apply."

GOP embraces a debunked Ukraine conspiracy to defend Trump from impeachment WaPo (but remarkably free of specifics. See again Yasha Levine, linked yesterday, who lists (here, here, and here) open source, mainstream coverage of these "debunked" theories, which WaPo does not "debunk," let alone mention, this time around, nor does anybody it dumped out of its Rolodex. I guess selective memory erasure isn't just for mouse studies any more).

Top House Democrat wants Mueller findings in impeachment articles against Trump McClatchy

Dear President Trump: The Ultimate Impeachment Deal Is to Abdicate Right Now Vanity Fair. Re Silc: "Who comes up with this stuff?"
Can't You Read? Nina Illingworth. Review of Neiwert's Alt-America: the Rise of the Radical Right in the Age of Trump.
Our Famously Free Press
The topic is life in the Korean DMZ. However:

Change in Headline pic.twitter.com/RgFpCGgOBi

— Editing TheGrayLady (@nyt_diff) December 3, 2019

Note how some editor — editors write headlines — added "scary" to sex up the fear. If I had a nickel for every time I've seen the word "terrifying" in a headline, I'd be rich. And characters are limited in headlines, so a collective and consistent investment in a 10-letter word… says something.
U.S. regions hard hit by opioids to ditch class action, pursue own lawsuits Reuters
Class Warfare
Adolph Reed on Movements and Monuments Current Affairs (KLG25).

Labor Unions Team Up With Drug Makers to Defeat Drug-Price Proposals NYT
Human insight remains essential to beat the bias of algorithms FT
The Second Wave of Algorithmic Accountability Law and Political Economy
Antidote du jour (via):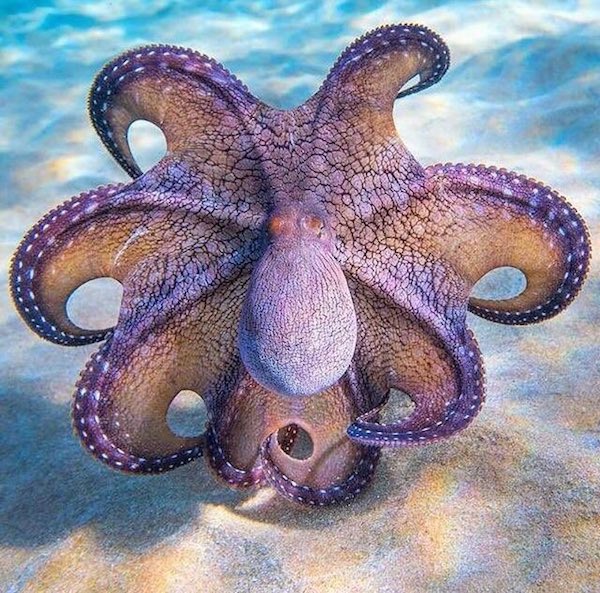 Bonus antidote:
CAN WE PLS ADMIRE THIS ADORABLE CEPHALOPOD. The Dumbo Octopus pic.twitter.com/STJFmj9n5d

— mann (@TheMannThatCan) November 29, 2019
See yesterday's Links and Antidote du Jour here.