By Lambert Strether of Corrente.
Politics
"But what is government itself, but the greatest of all reflections on human nature?" –James Madison, Federalist 51
"They had one weapon left and both knew it: treachery." –Frank Herbert, Dune
Here is a second counter for the Iowa Caucus, which is obviously just around the corner:
* * *
2020
Alert reader dk (not to be confused with DK) is in the process of developing the following interactive chart.

No change from yesterday, where we had our first polls of the New Year, and YouGov confirming a with a nice big Morning Consult sample as of 1/3/2020, 1:00 PM EST. The pattern of Biden first, Sanders strong second, then Warren and Buttigeig is stable. On to Iowa!

And the numbers:

Here is state polling for IA, NH, SC, NV and CA as of 1/3/2020, 1:00 PM EST. Notice any glaring lacunae?

(I double-checked at RCP; they have nothing too.) No polling in the key initial primary states at all for two weeks, even after the debate? With no polls before the vote, and not exit polls after the vote, we're gonna have to be awfully trusting of the balloting process….

And for grins, here are the numbers of the last poll, in IA:

CAVEAT I think we have to track the polls because so much of the horse-race coverage is generated by them; and at least with these charts we're insulating ourselves against getting excited about any one poll. That said, we should remember that the polling in 2016, as it turned out, was more about narrative than about sampling, and that this year is, if anything, even more so. In fact, one is entitled to ask, with the latest Buttigieg boomlet (bubble? (bezzle?)) which came first: The narrative, or the poll? One hears of push polling, to be sure, but not of collective push polling by herding pollsters. We should also worry about state polls with very small sample sizes and big gaps in coverage. And that's before we get to the issues with cellphones (as well as whether voters in very small, very early states game their answers). So we are indeed following a horse-race, but the horses don't stay in their lanes, some of the horses are not in it to win but to interfere with the others, the track is very muddy, and the mud has splattered our binoculars, such that it's very hard to see what's going on from the stands. Also, the track owners are crooked and the stewards are on the take. Everything's fine.

I think dk has started a really neat project, and in the near future we'll seek your feedback (within reason) for the tool "live."

* * *

Biden (D)(1): "Joe Biden's Senate Papers Will Remain Locked Up For 2020" [HuffPo]. "Initially, the [University of Delaware] said that the papers would go online no sooner than two years after Biden retired from 'public office' or Dec. 31, 2019 ― with the possibility that it would be even later if processing took more time. Biden left office as vice president in January 2016, when President Donald Trump and Vice President Mike Pence were inaugurated. But in April, the university changed its mind and pushed back the date once again. 'The records will be available no sooner than the later date of December 31, 2019, or two years after the donor retires from public life,' the university website reads. Dec. 31, 2019, has come and gone, and the papers aren't online. And because Biden is running for president, the university still considers him to be in 'public life,' as a spokeswoman told The Washington Post in July."

Buttigieg (D)(1):

My statement on the killing of Qassim Suleimani. pic.twitter.com/DUCVczjNzm

— Pete Buttigieg (@PeteButtigieg) January 3, 2020

Gabbard (D)(1):

The problems created by Trump's impulsive, erratic military action/foreign policy are again on display, this time in Iraq. Trump's military strike against Iranian militia was impulsive, short-sighted, and lacked strategic purpose. It has led to our embassy…

— Tulsi Gabbard ? (@TulsiGabbard) December 31, 2019

Sanders (D)(1): "Can Bernie Sanders Alter the Course of the Democratic Party?" [The Intercept]. (Page title: "A New Electorate.") "That Sanders's path to the nomination relies on activating the disaffected is old news by now. Yet how exactly his campaign plans to make that a reality has been closely guarded. Interviews with dozens of senior campaign officials, volunteers, and Sanders allies reveal a well-resourced and complex organizing apparatus that has been five years in the making, the most ambitious effort yet to link face-to-face movement-style organizing with technology not available to previous campaigns. If Sanders does manage to pull off a victory, it will be thanks to the faith he invested in his volunteer supporters to do more than any campaign has asked before — and his organizing operation will get, and deserve, much of the credit…. In leaning so heavily into organizing, Sanders is gambling that the strategy that won him a mayor's race in Burlington, Vermont, and broke the back of the local establishment, can be scaled nationwide. Or, perhaps, he's made the calculation that no other path exists through the Democratic primary." • So, if you see other campaigns attacking not Sanders, but his supporters, this is why; they want to discredit the Sanders volunteers. Well worth reading in full.

Sanders (D)(2): "Bernie Sanders Outraises Billionaire-Backed Competition" [Rolling Stone]. "The latest haul gives Sanders cash to invest in his ground game for the Iowa caucuses, which are now barely a month away. Meanwhile the campaign's most valuable asset — the candidate himself — is freed up from the time suck of fundraising pitstops, and can focus exclusively on persuading voters that he's the best bet to take on Trump in 2020."

Sanders (D)(3): "Ascendant Bernie Sanders turns his focus to Joe Biden as Iowa nears" [WaPo]. Sanders: "It's just a lot of baggage that Joe takes into a campaign, which isn't going to create energy and excitement. He brings into this campaign a record which is so weak that it just cannot create the kind of excitement and energy that is going to be needed to defeat Donald Trump." • That's very canny framing. How does Biden respond to it? "I am exciting"?

Sanders (D)(4): "Sanders gets cold shoulder from New Hampshire unions" [Politico]. "The Vermont senator had developed close ties with labor leaders in the state well before his 2016 victory, including being invited to headline the annual AFL-CIO Labor Day breakfast so often that local Democrats privately complained they weren't being offered the top spot. But now, other candidates are running on a similar agenda, and those sympathetic to Sanders' cause said they have a strong incentive to hold back for fear of picking the wrong horse."

Williamson (D)(1): "Marianne Williamson stays in presidential race after firing her entire 2020 campaign staff" [CNBC]. "'It's amazing what you can do with volunteers,' the Democratic candidate wrote in a statement late Thursday, which came hours after various reports said she had fired her whole staff…. Financial issues forced the layoffs, sources told WMUR."

* * *
2016 Post Mortem
"Hillary Clinton named chancellor of Belfast university" [Agence France Presse]. "Clinton will serve for five years in the largely ceremonial role, the Northern Irish institution announced…. The chancellor's duties involve presiding at degree awarding ceremonies, representing Queen's in an ambassadorial role and advising the university's executive."
Obama Legacy
"Barack Obama Still Got That Presidential Swag… Shirtless Livin' In Hawaii" [TMZ]. "The shirtless shots of 44 might not be as jaw-dropping as buff Barack in the Aloha State back in 2008 — shortly before he became President — but still … pretty impressive."
Realignment and Legitimacy
No kidding:

Hello public, my name is *generic democrat running for president*. Here are my thoughts on Soleimani. While I agree with Trump and I think what he did was totally reasonable and makes perfect sense, I also slightly disagree (on the margins) and something something no strategy etc

— Secular Talk (@KyleKulinski) January 3, 2020

UPDATE CIA Democrat weighs in:

Congress also has a deep interest in the future of our relationship with Iraq, given our investment of blood and treasure there to rid the region of ISIS.

Congress needs to understand the Administration's plan as soon as possible.

— Rep. Elissa Slotkin (@RepSlotkin) January 3, 2020

UPDATE "Members of Congress Own Up to $93 Million in Fossil Fuel Stocks" [ReadSludge]. "As of Dec. 13, 2019, 134 members of Congress and their spouses own as much as $92.7 million worth of stock in fossil fuel companies and mutual funds, according to an analysis of financial disclosures by Sludge. House members own between roughly $29.5 million and $78.2 million in fossil fuel stocks, while senators have between $3.8 million and $14.5 million invested in oil, gas, and coal interests. Members of Congress generally report the value of their investments in broad ranges, so it's not possible to know exactly how much their stocks are worth."

"NC voter ID law written with 'discriminatory intent,' says judge who just blocked it" [News & Observer]. "Racial discrimination was at least part of the motivation for a new voter ID law in North Carolina, a federal judge wrote Tuesday, striking the law down for now. In a 60-page ruling evoking decades of racism in North Carolina, the judge wrote that parts of the new voter ID law 'were impermissibly motivated, at least in part, by discriminatory intent.' 'North Carolina has a sordid history of racial discrimination and voter suppression stretching back to the time of slavery, through the era of Jim Crow, and, crucially, continuing up to the present day,' she wrote. The last time North Carolina's Republican-led General Assembly passed a voter ID law, in 2013, it was also struck down for racial discrimination. However, GOP leaders have repeatedly said they believed this newer version of the law, which was passed a year ago, avoided the racial issues the previous law ran into."
Stats Watch
Tech: "Kohler mistakenly thinks we want a smart bathroom" [Input]. "It's those very same surveillance worries –– along with the inevitably enormous price tag –– that make the Numi 2.0 Intelligent Toilet an, umm, hard pass for us. The features list is impressive: water efficiency controls, built-in Japanese-style bidet (or as we like to call it, the old washer-dryer combo), a heated seat, built-in speakers and –– our favorite –– customizable multi-colored ambient lighting. But then there's the final, terrifying inclusion: Alexa." • No.
Tech: "One of the world's largest private equity firms just bought one of the world's largest library ebook companies" [Boing Boing]. "KKR is one of the largest private equity funds in the world. Overdrive is one of the largest e-lending suppliers to the world's libraries, supplying 43,000 libraries in 75 countries. Now, KKR owns Overdrive, having purchased it for an undisclosed sum. Private equity firms' business model is to buy profitable, productive companies, load them up with debt (paying themselves out of the money that was borrowed), cut costs by slashing wages and degrading the quality of their products and services, then allowing the company to go bust, stiffing the creditors, workers, and suppliers (that is, libraries, publishers and writers)."
Tech: "A US government study confirms most face recognition systems are racist" [Technology Review]. "Almost 200 face recognition algorithms—a majority in the industry—had worse performance on nonwhite faces, according to a landmark study…. Why this matters: The use of face recognition systems is growing rapidly in law enforcement, border control, and other applications throughout society. While several academic studies have previously shown popular commercial systems to be biased on race and gender, NIST's study is the most comprehensive evaluation to date and confirms these earlier results. The findings call into question whether these systems should continue to be so widely used."
UPDATE Tech: "Why I may dump Apple in 2020… and why you should consider it too" [ZDNet]. "The bottom line is that I feel like I'm paying premium prices for Apple hardware, but that I no longer get a premium experience. Some of this is outside of Apple's control for sure and is down to stiff competition, but the buggy releases and inconsistent user experience is totally under Apple's control. And yet, despite years of knowing that iOS development is slipping, it can't get a handle on the problem. What's worse is that I feel that Apple is hiding behind high customer satisfaction scores as opposed to addressing the issues at hand…. .Sure, there will be rough edges [with Windows and Linux and iOS and Android], but there are rough edges with Apple hardware, and I'm paying top dollar to experience that pain."
The Bezzle: "Inside the College Football Game-Day Housing Boom" [City Lab]. "Numerous college towns with serious football fanbases receive waves of alumni and road warriors on the Friday nights before the game, often traveling as family packs or roommate reunions…. But as in many larger cities grappling with tourism spikes, some college communities are also dealing with the downsides of their seasonal magnetism. Disruptive noise, safety concerns, and scant parking are common refrains among locals besieged by weekend football crowds…. Taylor Shelton, a MSU geosciences professor, is researching this phenomenon in Starkville, MI. Based on vacant residence counts from the Census Bureau, parcel data from the county assessor, and Airbnb listings, he estimates that game-day homes make up 5 to 10 percent of the town's total housing stock. That share has grown steadily in the past seven years. Shelton believes it's linked to a current dearth in affordable housing in Starkville, since home values and rents have also risen significantly."
Mr. Market: "Oil prices skyrocket, stock futures sink after top Iranian general killed by U.S. airstrike" [MarketWatch]. "Crude oil prices skyrocketed and U.S. stock market futures fell on Thursday night following news that a top Iranian general and an Iraqi militia's deputy commander were killed in a U.S. airstrike at Baghdad's airport… If those increases hold up for Friday's trading sessions, it would be near crude's highest prices since mid-September, after a missile attack on Saudi Arabia's oil facilities."
Mr. Market: "Economic prospects for 2020: New Weather and the FT survey" [New Weather]. "Periodic and worsening financial crashes point to a memory loss problem in the world of economics. As the chronicler of the Great Crash of 1929, J K Galbraith put it, "The world of finance hails the invention of the wheel over and over again, often in a slightly more unstable version." There is a danger that an over-confident government with a large major majority and a short memory may forget the lessons of the financial crisis of 2007-2008 and push ahead with the 'bonfire of regulations' that several Conservative pro-Brexit voices exhorted in 2016. The crash taught us that the pendulum between deregulation and checks and balances, between public and private, had swung too far in one direction. If it is allowed to swing still further in the direction of weakly regulated markets, and undermining and destabilising the public sphere – not only will it be self-defeating in economic terms – but in terms of the social fabric and protecting our underpinning ecological life-support systems, it will tip us over. The climate emergency and crisis of inequality requires us all to put preconceptions and ideological preoccupations aside, and find out what will work to bind a country together and to flourish within the bounds of its biosphere."
* * *
Today's Fear & Greed Index: 95 Extreme Greed (previous close: 97 Extreme Greed) [CNN]. One week ago: 91 (Extreme Greed). (0 is Extreme Fear; 100 is Extreme Greed). Last updated Jan 3 at 1:15pm.
The Biosphere
"The past and future of global river ice" [Nature]. "More than one-third of Earth's landmass is drained by rivers that seasonally freeze over. Ice transforms the hydrologic1,2, ecologic3,4, climatic5 and socio-economic6,7,8 functions of river corridors. Although river ice extent has been shown to be declining in many regions of the world1, the seasonality, historical change and predicted future changes in river ice extent and duration have not yet been quantified globally. Previous studies of river ice, which suggested that declines in extent and duration could be attributed to warming temperatures9,10, were based on data from sparse locations…. Our results show that, globally, river ice is measurably declining and will continue to decline linearly with projected increases in surface air temperature towards the end of this century."
Groves of Academe
"The 100 Worst Ed-Tech Debacles of the Decade" [Hackeducation]. "1. Anti-School Shooter Software: "For a while, many ed-tech evangelists would bristle when I tried to insist that school security systems and anti-school shooting software were ed-tech. But in the last year or so, it's getting harder to deny that's the case. Perhaps because there's clearly a lot of money to be made in selling schools these products and services: shooting simulation software, facial recognition technology, metal detectors, cameras, social media surveillance software, panic buttons, clear backpacks, bulletproof backpacks, bulletproof doors, emergency lockdown notification apps, insurance policies, bleeding control training programs, armed guards, and of course armed teachers." • Ka-ching.
Class Warfare
This looks like a good idea that would help the precariat:
Can the media unions just insist on one app for all freelance invoices?

So many places have these complex system to log into that never work, can't we just have one standard app for freelancing invoice across the whole industry.

— Mike Elk (@MikeElk) January 3, 2020
UPDATE "Military Families Live in Housing with Mice and Mold, and Congress Wants 'Slumlords' and Top Brass Held Accountable" [Newsweek]. "The housing crisis facing the Defense Department dates back over 20 years. Congress enacted the Military Housing Privatization Initiative in 1996 to address Pentagon concerns over inadequate and poor quality housing for service members. Today, private companies control roughly 99 percent of housing units on U.S. military installations and are responsible for overall conditions, according to the GAO report." • This should be low-hanging fruit for the Sanders campaign….
"Escaping the inequality-data Dark Ages" [Social Europe]. "We are living in the Dark Ages of inequality statistics. More than a decade after the 'Great Recession', governments are still unable to track accurately the evolution of income and wealth. Statistical agencies produce income-growth statistics for the population as a whole (national accounts), but not for the 'middle class', the 'working class' or the richest 1 per cent and 0.1 per cent. At a time when Google, Facebook, Visa, Mastercard and other multinational corporations know intimate details about our private lives, governments still do not capture, let alone publish, the most basic statistics concerning the distribution of income and wealth." • That's not a bug. It's a feature.
News of the Wired
"I asked my students to turn in their cell phones and write about living without them." [MIT Technology Review (Furzy Mouse)]. "To these young people, direct, unmediated human contact was experienced as ill-mannered at best and strange at worst." • Yikes! Moral panic, or legit?
UPDATE Pricing signal failure:
WHY THE FUCK IS THE UBER HELICOPTER THE CHEAPEST OPTION pic.twitter.com/sfemdDsoC0

— nicole loves harry (@nicoleej0hnson) December 23, 2019
* * *
Readers, feel free to contact me at lambert [UNDERSCORE] strether [DOT] corrente [AT] yahoo [DOT] com, with (a) links, and even better (b) sources I should curate regularly, (c) how to send me a check if you are allergic to PayPal, and (d) to find out how to send me images of plants. Vegetables are fine! Fungi and coral are deemed to be honorary plants! If you want your handle to appear as a credit, please place it at the start of your mail in parentheses: (thus). Otherwise, I will anonymize by using your initials. See the previous Water Cooler (with plant) here. Today's plant (IM):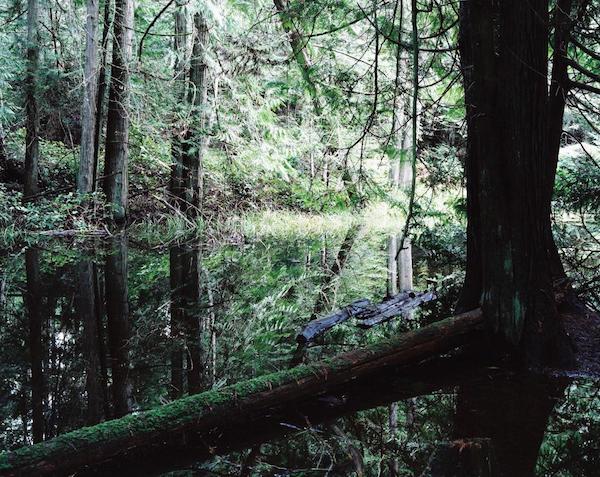 * * *
Readers: Water Cooler is a standalone entity not covered by the annual NC fundraiser. So if you see a link you especially like, or an item you wouldn't see anywhere else, please do not hesitate to express your appreciation in tangible form. Remember, a tip jar is for tipping! Regular positive feedback both makes me feel good and lets me know I'm on the right track with coverage. When I get no donations for five or ten days I get worried. More tangibly, a constant trickle of donations helps me with expenses, and I factor in that trickle when setting fundraising goals:
Here is the screen that will appear, which I have helpfully annotated.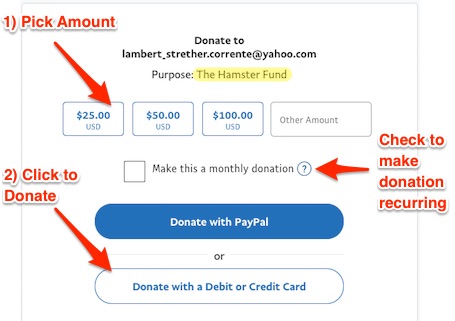 If you hate PayPal, you can email me at lambert [UNDERSCORE] strether [DOT] corrente [AT] yahoo [DOT] com, and I will give you directions on how to send a check. Thank you!