By Lambert Strether of Corrente.
Patient readers, this Water Cooler will be shorter than it should be. I slept badly and late, and have places to go and people to see. Tomorrow will be better! –lambert
Trade
"Rising tensions in the Middle East are reaching grain farms in the U.S. Midwest. Fears of retaliation for a U.S. airstrike that killed top Iranian General Qassem Soleimani have sparked concern that U.S. wheat growers will lose access to Middle Eastern markets" [Wall Street Journal]. "The Middle East has been a growing destination for U.S. grain exports, particularly as American wheat farmers have sought alternate markets to make up for the impact of the U.S.-China trade war. Wheat futures have been sliding since the U.S. airstrike, and the Jefferies Shipping Index tracking maritime companies has been rising on a forecast that freight carriers will get 'hazard pay' for operating in the region."
Politics
"But what is government itself, but the greatest of all reflections on human nature?" –James Madison, Federalist 51
"They had one weapon left and both knew it: treachery." –Frank Herbert, Dune
Here is a second counter for the Iowa Caucus, which is obviously just around the corner:
* * *
2020
Alert reader dk (not to be confused with DK) is in the process of developing the following interactive chart.

Today we have a nice big sample from Morning Consult, as of 1/7/2020, 12:00 PM EST. On the average, the pattern of Biden first, Sanders strong second, then Warren and Buttigeig is stable, but Bloomberg is closing on Buttigieg, which is interesting or concerning. Of course, these are national polls, about to be massively thrown into confusion by IA, NH, SC, and NV — and then CA.

And the numbers:

CAVEAT I think we have to track the polls because so much of the horse-race coverage is generated by them; and at least with these charts we're insulating ourselves against getting excited about any one poll. That said, we should remember that the polling in 2016, as it turned out, was more about narrative than about sampling, and that this year is, if anything, even more so. In fact, one is entitled to ask, with the latest Buttigieg boomlet (bubble? (bezzle?)) which came first: The narrative, or the poll? One hears of push polling, to be sure, but not of collective push polling by herding pollsters. We should also worry about state polls with very small sample sizes and big gaps in coverage. And that's before we get to the issues with cellphones (as well as whether voters in very small, very early states game their answers). So we are indeed following a horse-race, but the horses don't stay in their lanes, some of the horses are not in it to win but to interfere with the others, the track is very muddy, and the mud has splattered our binoculars, such that it's very hard to see what's going on from the stands. Also, the track owners are crooked and the stewards are on the take. Everything's fine.

I think dk has started a really neat project, and in the near future we'll seek your feedback (within reason) for the tool "live."

* * *

Biden (D)(1): "The unsinkable Joe Biden? Many months and many gaffes later, Biden is still ahead" [CNBC]. "Biden hasn't increased his support and is still relatively weak as a leading candidate. But he's held steady atop a crowded field when other candidates who have climbed quickly have found it difficult to maintain momentum, and that might be enough for Biden to win… Both Biden and Trump were written off by both rival campaigns and many opinion leaders in their own parties, such as donors, strategists and ideological columnists, despite consistently leading in the polls. And both have a connection to their base that is more personal, making them somewhat impervious to criticism about their ideological purity or consistency." • Another upraised middle finger, this time from older and more comfortable liberal Democrats….

Klobuchar (D)(1): "Amy Klobuchar: The favorite Democrat of Senate Republicans" [WSWS]. "As county attorney, Klobuchar oversaw the systematic cover-up of police murders and violence. During her approximate tenure as county attorney, the city of Minneapolis paid out $4.8 million in legal settlement fees for 122 police misconduct incidents. Meanwhile, during this same period, local police and Hennepin County sheriffs killed 29 people. Klobuchar did not once file criminal charges against police for misconduct, even when they killed people. Instead, she put such cases for decision by a grand jury, a process which was heavily criticized for its secrecy and for having the reputation of allowing testimonies in favor of police…. Minneapolis police union leaders backed her candidacy for Hennepin County Attorney in both 1998 and 2002, when the Republican Party tacitly supported her as well, failing to field a candidate to challenge her reelection." • Amy Klobuchar is a cop…

Sanders (D)(1): "Sanders' Proposals Are The Largest Middle Class Tax-Cuts in US History" [Medium]. "Medicare for All can be phrased as a tax cut that saves the average American family at least $10,000 a year. Not to mention the compound gains that families will enjoy if they no longer need to assist their children with college tuition. And for those of you wondering whether these tax cuts will be completely offset by the tax hikes needed to pay for the programs themselves, fear not. Free college tuition costs less than half a percent of US GDP, that's a mere $80 Billion a year and is paid for in its entirety by taxing Wall Street day trading and speculation. The working and middle class will pay zero in taxes for making public college tuition free.

For the 63 million Americans who are making less than $15 an hour, Sanders has a tax cut intended especially for them too. In this case, it will come in the form of raising the minimum wage to a living wage." • Very ingenious framing!

Sanders (D)(2): [Toledo Blade]. "Mr. Sanders' enduring strength comes, first, from authenticity — the quality that was supposed to help Mr. Biden. But Mr. Biden is, it turns out, mostly an authentic lifetime pol — weighed down by contradiction and a lifetime of deals, even if legal. Bernie Sanders is rooted in a set of values and he has been utterly consistent about them for 40 years. You may not agree with him on everything, but you can respect his sincerity and rootedness. He's like Ronald Reagan that way. He also has character. He's not for sale. He's not afraid to stand alone. He will take on the establishment in his own party, as Mr. Trump has. And he is, as well, a very different person in one-on-one interviews than when on the stump, when he is often a hectoring, shouting bore. We don't need that guy. We don't need more anger and yelling at this stage of our history. We don't need class warfare. But I have seen this other quiet, reflective Mr. Sanders several times. The best recent example is an interview with Joe Rogan. Here the interviewer was thoughtful and clearly did his homework, but Bernie came off as unpretentious, thoughtful, and intellectually honest. And also as a person who is interested in people and their stories. Again, he is, oddly, like Reagan: He knows who he is, he likes people, and he believes in the country. Not politics, in D.C., by the elites, but the country." • Interesting, that Rogan interview. Many readers recommended it. Here it is again:

Sanders (D)(3): "Will Bernie voters vote for Biden when he wins?" [The Week]. "It would be one thing if 2016 had never happened. But it did, and many of Bernie's supporters feel like they got burned badly by the Democratic establishment not once but twice four years ago. First, their hopes were raised by Sanders' surprising success across the country and then dashed by his inability to overcome Hillary Clinton's strong institutional support. Then they settled for Clinton as a consolation prize in order to defeat Donald Trump in the general election only to have her lose to him. As far as they're concerned, they've been fooled two times already. It's passion that explains Sanders' incredible success at fundraising — with $34.5 million for the fourth quarter of 2019, a number that is likely to dwarf everyone else's in the race. It's even more impressive when we factor in the Sanders campaign's emphasis on collecting small donations. That shows a lot of devotion by a lot of people. So far there's no sign that it's enough people to win the race for the nomination. But it would be more than enough to torpedo Democrats' chances of taking down Trump in November." • The power to destroy a thing…

Warren (D)(1): "What Happened to Liz Warren?" [Inside Sources]. A conservative source gleefully quoting centrist Democrats, but this is interesting: "Warren supporters are quick to suggest that she's the victim of misogyny, that conversations about authenticity and likeability are just code words for being uncomfortable with a woman nominee. But that hardly makes sense in New Hampshire, where three of the four Democrats in the congressional delegation are women, the two previous governors were women and where Hillary Clinton won both the 2008 primary and the 2016 general election." •

Warren (D)(2): "Warren Takes Aim at Biden With Plan to Bolster Bankruptcy Rights" [Bloomberg]. "Elizabeth Warren rolled out a plan Tuesday to restore bankruptcy protections repealed in a 2005 law championed by Joe Biden, taking an implicit shot at the Democratic presidential front-runner just weeks before the first nominating contests next month…. The battle over the bankruptcy measure is part of a longstanding struggle within the Democratic Party between a business-friendly faction and a populist wing hungry for confrontation with Wall Street. In 2005, Biden, then a U.S. senator from Delaware, clashed with Warren, a Harvard law professor whose specialty was bankruptcy and who waged an unsuccessful campaign to thwart the legislation, which was enacted by President George W. Bush." • Which is all well and good, and Warren's area of academic expertise. Leading to the natural question: Why didn't she introduce this legislation before?

UPDATE Warren (D)(3): "Elizabeth Warren's Support For Trump Trade Deal Chafes Climate Allies" [HuffPo]. "[Warren] had previously panned an earlier version of Trump's deal as "NAFTA 2.0″ and vowed to oppose it in the Senate, saying it 'won't stop the serious and ongoing harm NAFTA causes for American workers.' … The announcement marked a split with Warren's main progressive rival for the Democratic nomination, Sen. Bernie Sanders (I-Vt.), who said he opposed the deal during last month's televised primary debate. (Sanders did grant that Trump's pending deal was 'a modest improvement over what we have right now.')… [T]he new pact doesn't even mention climate change, and the final version includes provisions that make it cheaper to export Canadian tar-sands oil, give corporations more power to undercut Mexico's environmental policies and allow foreign companies to challenge proposed regulations in the U.S. or request the repeal of existing rules." • I don't think Sunrise Movement is gonna be happy about this.
Impeachment
UPDATE 28 days 'til the Iowa Caucus. Suppose Pelosi throws the articles over the wall to McConnell tomorrow. It takes a week for the Senate to react, because the Senate is the Senate. That's 21 days. Then we fight for a week about the rules. That's 14 days. Suppose the trial starts immediately, and takes two weeks, completely before the Iowa Caucuses. Really? Does that calendar seem remotely plausible? If not, suppose the trial overlaps the Iowa caucus, leaving Biden a clear field, and forcing Warren and Sanders to stay in DC. I imagine Pelosi would like that, but would McConnel? Suppose we manage to dodge the Iowa Caucus. The same arguments apply to New Hampshire, on Tuesday, February 11. Surely the insiders have gamed this out. But what does the game look like?
Realignment and Legitimacy
"Inside the secretive Silicon Valley group that has funneled over $20 million to Democrats" [Recode]. "Mind the Gap pitched donors in 2018 on a counterintuitive message to successfully take back the House: Don't fund the congressional races that are the likeliest to flip. Those are already overfunded. Instead, fund the slightly less likely to flip races …. Wealthy people from tech attracted by the vernacular of risk and return flocked to the group, packing donor briefings at ritzy spots in San Francisco's Pacific Heights neighborhood and sharing the endorsement list with their friends across the tech industry. Those donors then flooded Democratic challengers like Xochitl Torres Small in New Mexico and Lauren Underwood in Illinois with as much as $640,000 in high-dollar donations. Mind the Gap "infused into their campaigns almost overnight" an average of more than $500,000 each, according to a separate, year-in-review memo distributed to donors last month and obtained by Recode." • Small and Underwood are hardly progressive firebrands…
Stats Watch
Private Equity: "Dairy Giant Borden Files for Bankruptcy Protection" [New York Times (DK)]. "'The biggest cause, if you dial it back, is a circumstance where we have debt that is inappropriately sized for the company,' [Borden's chief executive, Tony Sarsam] said… After making a number of acquisitions in the late 1980s, the company entered a turbulent period resulting in its 1995 sale, for $2 billion, to the private-equity giant KKR. Over the next decade, the company was slowly whittled down, with many of its divisions and brands sold off, Borden said in the filing." • I'm sure KKR made out just fine, though. As they do.
Shipping: "Pitchbook counts some $1.2 billion in U.S. venture-capital deals since 2015 in logistics-focused robotics and automation companies, including self-driving truck startups and companies that specialize in freight data and tracking" [Wall Street Journal].
Shipping: "Seizures of cocaine aboard commercial ships and private vessels world-wide more than tripled over the past three years, according to Resilience360, to 73.2 metric tons in 2019" [Wall Street Journal]. "Experts say that is because commercial shipping has grown increasingly attractive to smugglers. The biggest container ships have doubled in size in the past decade, and ship operators are under pressure to deliver big amounts of cargo on time. That means relatively few containers are checked, raising the need for safeguards and intelligence aimed at rooting out smuggling."
Manufacturing: "Boeing Reassigns 737 Max Workers With Factory Shutdown Looming" [Industry Week]. "Boeing faces a complex task managing the shutdown and eventual restart of the 737, one of its main sources of profit, amid the tightest U.S. job market in decades. The Chicago-based planemaker doesn't expect to lay off or furlough workers because of the production suspension, Stan Deal, chief executive of Boeing's commercial airplane division reiterated in a separate message to employees. Within its Seattle-area manufacturing hub, Boeing plans to 'loan' 737 mechanics, engineers and staff to the 767, 777 and 777X programs at its Everett wide-body factory. South Carolina employees who work on the Max's propulsion systems will be shifted to the 787 program in North Charleston, Boeing said."
* * *
Today's Fear & Greed Index: 89 Extreme Greed (previous close: 93 Extreme Greed) [CNN]. One week ago: 93 (Extreme Greed). (0 is Extreme Fear; 100 is Extreme Greed). Last updated Jan 7 at 1:00pm.
The Biosphere
"'Arson is not caused by climate change': Row breaks out over real cause of Australia's bushfires after it emerges more than 180 people have been arrested for starting them" [Daily Mail]. As usual with the Daily Mail, the headline tells the story. But: "Scientists believe climate change is amplifying the conditions necessary for firestorms to form. Physicist Scott Menor said that even if all the fires were started by arson, 'climate change made the difference between throwing a match in water to throwing it in gasoline'." • There seems to be no suggestion that even a significant number of the fires were started by arsonists. And then: "Mitch Parish, a former arson squad detective, said the international frenzy surrounding the bushfire crisis would only increase a 'vanity arsonists' desire to light an inferno. 'It's got to the stage where they're seeing all the publicity on the fires … and they get bit of a buzz because of all the attention,' Mr Parish said. 'People get very emotional and passionate (about fires) and feel a lot of power because it's a very ­destructive force.'"
"Opinion: Why green "climate gentrification" threatens poor and vulnerable populations" [PNAS]. "[R]ecent research suggests that green infrastructure planning for climate change is rooted in a green and resilient city orthodoxy that integrates nature-driven solutions into urban sustainability policy. This orthodoxy, as we have argued in previous research, either overlooks or minimizes negative impacts for socially vulnerable residents while selling a new urban brand of green and environmentally resilient 21st-century city to investors, real estate developers, and new sustainability-class residents."
"Seven Arrested for Boarding Offshore Rig in Scotland" [Maritime Executive]. "Police in Dundee, Scotland have arrested a group of protesters with Extinction Rebellion after an unauthorized boarding of the jackup rig Valaris JU-122 (Ensco 122) on the River Tay. Three of the environmentalists climbed aboard the rig and stayed for about five hours, leaving when weather conditions began to deteriorate…. The rig is operated by Valaris and is due to drill several wells for Royal Dutch Shell in 2020. In a statement, Extinction Rebellion Scotland said that the action was targeting Shell…. [Oil & Gas UK] CEO, Deirdre Michie also called for cooperation and pointed to Oil & Gas UK's plans for carbon reduction, including the reduction of emissions from production and the deployment of future carbon capture and storage technologies. 'If Extinction Rebellion is serious about net zero then it needs to become serious about what will be required and recognize the critical contribution our industry could make . . . This is an industry in action, and we are committed to working with anyone to find solutions and deliver the low carbon future we all want to see,' she said." • Oh.
Health Care
"Despite provider claims, hospital M&A not associated with improved care, NEJM finds" [Health Care Dive]. "Hospital consolidation is associated with poorer patient experiences and doesn't improve care, according to a study published Thursday in the New England Journal of Medicine, refuting a common provider justification for rampant mergers and acquisitions…. It's further evidence that bigger isn't always better when it comes to hospitals, and adds onto a heap of previous studies showing provider mergers lead to higher prices for commercially insured patients."
"It Looks Like Health Insurance, but It's Not. 'Just Trust God,' Buyers Are Told." [New York. Times]. "More than one million Americans, struggling to cope with the rising cost of health insurance, have joined such [Christian health care sharing organizations], attracted by prices that are far lower than the premiums for policies that must meet strict requirements, like guaranteed coverage for pre-existing conditions, established by the Affordable Care Act. The groups say they permit people of a common religious or ethical belief to share medical costs, and many were grandfathered in under the federal health care law mainly through a religious exemption. These Christian nonprofit groups offer far lower rates because they are not classified as insurance and are under no legal obligation to pay medical claims. They generally decline to cover people with pre-existing illnesses. They can set limits on how much their members will pay, and they can legally refuse to cover treatments for specialties like mental health." • Seems rather like Pascal's Wager in reverse. If you really just trust God, why pay for insurance at all?
Guillotine Watch
"The Ladies Who Launch Lingua Franca and the rise of the resistance socialite." [New York Magazine]. "Now, along with CALIFORNIA LOVE and EVERYDAY I'M HUSTLIN', you can get Lingua Franca sweaters embroidered with I DIDN'T VOTE FOR HIM, NASTY WOMAN, or THE REVOLUTION WILL NOT BE TWEETED. Connie Britton wore one of its POVERTY IS SEXIST, $380 retail but gifted to her from Bono's ONE foundation, to the Golden Globes the year after Me Too, when everyone was wearing black. 'I just don't think a $5,000 gown would have added to the conversation in the same way,' Britton tweeted."  • It's all relative, I suppose. Worth reading in full, if you've got any teeth you'd like to loosen.
Class Warfare
"Americans' happiness is correlated with spending on public goods" [Boing Boing]. "Baylor University political scientist Patrick Flavin's forthcoming study in Social Science Research finds that people in states with higher public goods spending (on 'libraries, parks, highways, natural resources and police protection') report higher levels of happiness. It's not clear whether they are happier because they have better services, or whether people who choose to live in places where they don't have to pay for their neighbors' kids' education, parks, etc, are selfish, miserable f*cks."
News of the Wired
Pimping my ride:
BREAKING NEWS:

The future car is your mobile office. Voice enabled, AI-powered vehicle cockpits guides sales, marketing, services and e-commerce activities.@Harman and @Salesforce deliver industry first CRM-powered 'workforce on wheels' at @CES #CES2020 https://t.co/re4AazR6bn

— Vala Afshar (@ValaAfshar) January 7, 2020
No.
* * *
Readers, feel free to contact me at lambert [UNDERSCORE] strether [DOT] corrente [AT] yahoo [DOT] com, with (a) links, and even better (b) sources I should curate regularly, (c) how to send me a check if you are allergic to PayPal, and (d) to find out how to send me images of plants. Vegetables are fine! Fungi and coral are deemed to be honorary plants! If you want your handle to appear as a credit, please place it at the start of your mail in parentheses: (thus). Otherwise, I will anonymize by using your initials. See the previous Water Cooler (with plant) here. Today's plant (NC):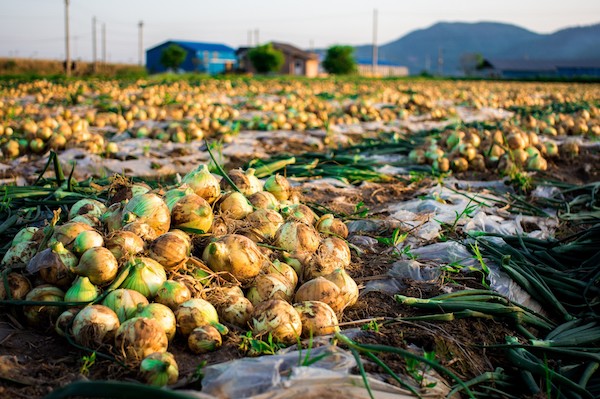 NC writes: "Dug these out of my Korea archive from about six years ago." Inspiring! That's quite a sizeable onion bed!
* * *
Readers: Water Cooler is a standalone entity not covered by the annual NC fundraiser. So if you see a link you especially like, or an item you wouldn't see anywhere else, please do not hesitate to express your appreciation in tangible form. Remember, a tip jar is for tipping! Regular positive feedback both makes me feel good and lets me know I'm on the right track with coverage. When I get no donations for five or ten days I get worried. More tangibly, a constant trickle of donations helps me with expenses, and I factor in that trickle when setting fundraising goals:
Here is the screen that will appear, which I have helpfully annotated.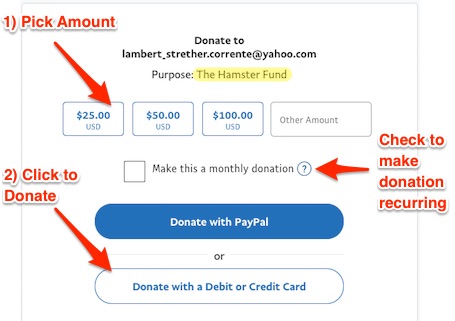 If you hate PayPal, you can email me at lambert [UNDERSCORE] strether [DOT] corrente [AT] yahoo [DOT] com, and I will give you directions on how to send a check. Thank you!