Rediscovering the Lost Power of Reading Aloud Literary Hub
Teens are all obsessed with social media? Not so much. MIT Technology Review
Kobe Bryant, daughter Gianna among 9 dead in helicopter crash; feds search for cause LA Times
Writers and scientists celebrate UK's 67 most endangered birds Guardian
People on Probation and Parole Are Being Denied Perfectly Legal Medical Weed Marshall Project
The Next Big Development Challenge Project Syndicate
Syraqistan
California finds widespread water contamination of 'forever chemicals' LA Times
When Historic Preservation Hurts Cities NYT
Auschwitz's harrowing history Deutsche Welle
Why Tunis Could Be the New Rome BBC
China?
Why Wuhan Is at the Center of the Viral Outbreak Bloomberg

China's coronavirus outbreak reminds me of the Irish polio epidemic I survived Independent Patrick Cockburn

Escaping the Coronavirus in Wuhan Der Spiegel
Healthcare
Something Far Deadlier Than The Wuhan Virus Lurks Near You Kaiser Health News
India
Moving a Capital City to the Jungle Bloomberg
Global Groundwater Is Threatened by Unsustainable Practices Amid Climate Crisis TruthOut
2020
Jerri-Lynn here. I know many readers are inherently sceptical of Warren. But Stoller's idea seems to me to be a good one. Readers?
Bankruptcy law is complicated but it's not impossible to teach. Warren could do a 15 minute YouTube lesson on the 2005 Bankruptcy bill and what it actually did. Would be cool and useful. https://t.co/LS2e9jiX9i

— Matt Stoller (@matthewstoller) January 27, 2020
As Bernie surges, important piece on how to talk about democratic socialism. https://t.co/Jyr4vcbWGK

— Krystal Ball (@krystalball) January 26, 2020
Here we go! Bret "Bedbug" Stephens articulates the "Trump for all his flaws is better than real whacked-out radicalism" argument that will be common if the wrong person wins the Democratic primary. https://t.co/KOP7Z8hzdx

— Matt Taibbi (@mtaibbi) January 26, 2020
Migrant Watch
Rape, abuse and violence: Female migrants' journey to Libya Al Jazeera
Salvini's League loses bid to topple Italy govt in regional vote Agence France-Presse
Our Famously Free Press
NY Times admits it sends stories to US government for approval before publication The Grayzone
Julian Assange
Assange Extradition Hearings Scheduled as Assault on Press Freedom Spreads Consortium News
Impeachment
Trump Tied Ukraine Aid to Inquiries He Sought, Bolton Book Says NYT

Bolton lawyer slams 'corrupted' White House review process after book leak The Hill
Class Warfare
Trump Transition
Florida sits on $900M in aid while storm victims wait Politico. Why is it so difficult to get aid to those who need it?
Big Brother IS Watching You Watch
Is the consumer genetics fad over? MIT Technology Review Let's hope so.
Antidote du Jour (RB)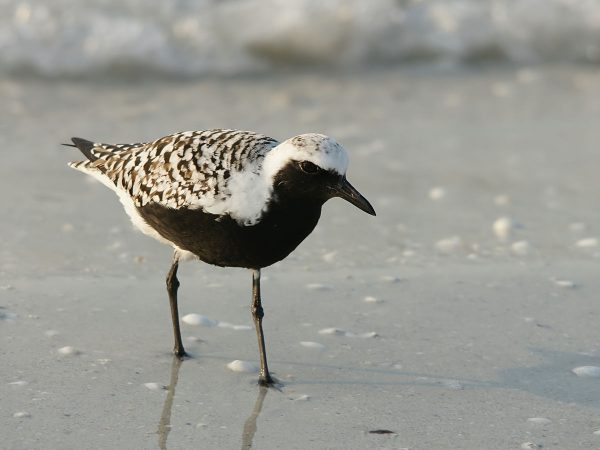 See yesterday's Links and Antidote du Jour here.: