Teach Your Cat to Sit, Stay, and Fetch Cleveland Scene. From 2015, still germane. There are no military or drug-sniffing cats. That's one reason I like them.
Goldman Sachs Misled Energy Regulators, Concealed Its Links to Corporation Seeking to Sell Electric Power Public Citizen
I Was Google's Head of International Relations. Here's Why I Left. Ross LaJeunesse, Medium
Interpol issues 'red notice' for Carlos Ghosn as Turkey detains 7 FT
Mallacoota Escapes Obliteration, but Australia's Terrifying Bushfire Season Rolls On Weather Underground
Food and fuel are running out in parts of the country as raging bushfires push Australia toward a humanitarian crisis. Here's what you need to know. Business Insider (KW).
The 5 most important races for the Arctic Politico
Bad Planet Counterpunch
Brexit
U.K. Manufacturing Output Contracts as New Orders Plunge Bloomberg
Why detached Macron thinks he's winning Politico
Syraqistan
For obvious reasons, today's links will be a bit heavy on Iran/Iraq:

US kills Iran's most powerful general in Baghdad airstrike AP. "Most powerful general" understates Soleimani's position.

Iran Loses Its Indispensable Man The Atlantic and (from 2013) The Shadow Commander The New Yorker

Well, that escalated quickly Foreign Exchanges. Good summary.

Trump Warns Iran as Risk of Wider Armed Conflict Grows NYT. The lead, before the strike: "Administration officials say they are restoring 'deterrence' against Iran, but the president's reluctance to use force in the Middle East may be creating an opening for Tehran." Usual suspects gotta usual suspect.

* * *

Cavalcade of priors (some better priors than others):

Trump:

— Donald J. Trump (@realDonaldTrump) January 3, 2020

Ben Rhodes (Obama administration):

Congress has to assert itself and determine exactly what our Iran policy is. Did we mean to do this? Do we have any plan for what comes next? What is the legal basis for all this?

— Ben Rhodes (@brhodes) January 3, 2020

Biden:

My statement on the killing of Qassem Soleimani. pic.twitter.com/4Q9tlLAYFB

— Joe Biden (@JoeBiden) January 3, 2020

Warren:

Soleimani was a murderer, responsible for the deaths of thousands, including hundreds of Americans. But this reckless move escalates the situation with Iran and increases the likelihood of more deaths and new Middle East conflict. Our priority must be to avoid another costly war.

— Elizabeth Warren (@ewarren) January 3, 2020

Ro Khanna:

Any member who voted for the NDAA — a blank check — can't now express dismay that Trump may have launched another war in the Middle East.

My Amendment, which was stripped, would have cut off $$ for any offensive attack against Iran including against officials like Soleimani /1

— Rep. Ro Khanna (@RepRoKhanna) January 3, 2020

Sanders:

Trump's dangerous escalation brings us closer to another disastrous war in the Middle East that could cost countless lives and trillions more dollars.

Trump promised to end endless wars, but this action puts us on the path to another one.

— Bernie Sanders (@BernieSanders) January 3, 2020

* * *

Background, recalling that Soleimani was in Iraq when we whacked him. As are we:

Our Embassy in Baghdad – TTG Sic Semper Tyrannis

Wearing Out a Welcome in Iraq Responsible Statecraft (Re Silc).

How The US Was Hoist By Its Own Petard In Iraq And The Wishful Thinking Of Its Thinktanks. Elijah J. Magnier. Published before Trump's strike.

Is Iran's Military the Model for America's Adversaries? Military.com. Capabilities for Iranian retaliation. For example:

The way it goes by #Iran style, usually but it could change, is to find a #US commander at the same level of #IRGC commander and assassinate him/her. This means all #US high ranking personnel could be potential targets because it also depends on the "opportunity".+

— Elijah J. Magnier (@ejmalrai) January 3, 2020

The whole thread is worth a read.

* * *

Libya conflict: Turkish MPs approve bill to send troops BBC. Let me know how that works out…

Israel inks mega gas pipeline deal with Greece, Cyprus Times of Israel. Did they paint a target on it?

The Syrian conflict is awash with propaganda – chemical warfare bodies should not be caught up in it Robert Fisk, Independent
The Terrifying Rise of the Zombie State Narrative Craig Murray. See also.
Lockheed Martin, Boeing among the 20 companies profiting the most from war USA Today (Nippersmom).
The US military ran the largest stress test of its sealift fleet in years. It's in big trouble. Defense One
India
India Superpower 2020: Tracing the brief history of a spectacularly incorrect prediction Scroll.in

Big city, small farmers, and a dying river People's Archive of Rural India
China?
HSBC forced to close Hong Kong branches as protests intensify FT

Exclusive: China halts British stock link over political tensions – sources. Reuters
New Cold War
Russia's Resurgence: Prospects for Stability in U.S.-Russia Relations Council on Foreign Relations
Trump Transition
Republican senators and congressmen ask Supreme Court to consider overturning Roe v. Wade CBS (KW).

Trump administration says it will approve largest U.S. solar farm Los Angeles Times

Backlog of toxic Superfund clean-ups grows under Trump Associated Press
Impeachment
'Devastating blow': Schumer says newly revealed emails show why Senate GOP needs to allow impeachment witnesses NBC (Furzy Mouse).
Big Brother Is Watching You Watch
Mysterious drones are flying around the Midwest, Great Plains, and no one has answers Des Moines Register

Why Are You Publicly Sharing Your Child's DNA Information? NYT
Imperial Collapse Watch
New Year in Los Angeles Yasha Levine
Class Warfare
Why "Free Stuff" Is Good Current Affairs
2019 National Movers Study Reveals Idaho as a Top Moving Destination United Van Lines. Handy map: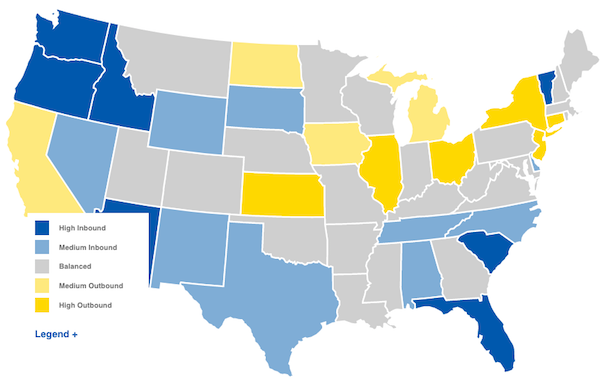 Antidote du jour (via). Upping my cat game: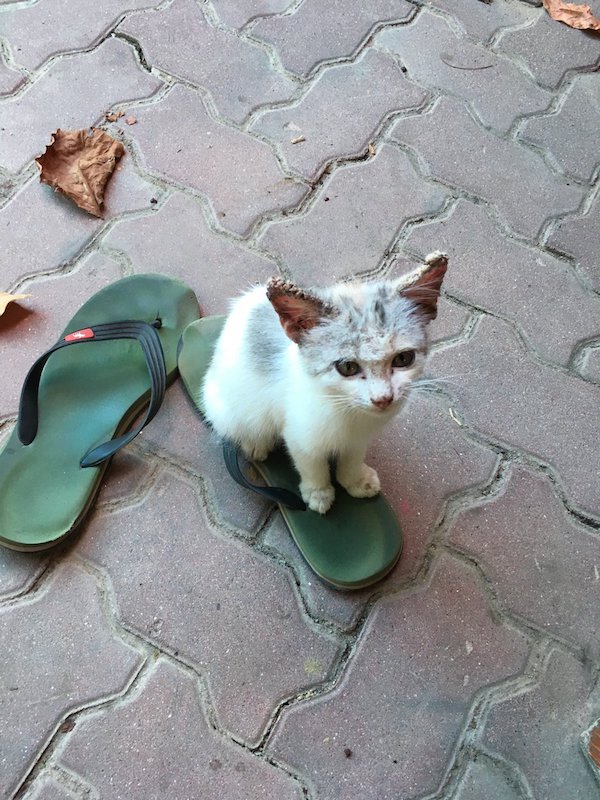 No box available, I guess. And a bonus antidote:
Majestic and rare White Moose pic.twitter.com/s9u5N0neOz

— Nature is Lit? (@NaturelsLit) December 29, 2019
See yesterday's Links and Antidote du Jour here.