Woman rescued after being stuck inside clothing donation bin for 3 days Good Morning America
The Year and the Decade in Weather and Climate: A Meta-Lookback Weather Underground
Ross Garnaut's climate change prediction is coming true and it's going to cost Australia billions, experts warn ABC Australia
Australia's leaders unmoved on climate action after devastating bushfires Reuters
Australia fires: How do we know how many animals have died? BBC
Central banks running low on ways to fight recession, warns Mark Carney FT
The Fed might be in denial about the next recession The Week
Bible Lobbyist: We Can't Print Bibles in America Anymore Matt Stoller, BIG
Rediscovering the Neighborhood of Saturdays Belt Magazine
Syraqistan
Again, Iraq and Iran dominate the news flow.

The political class:

Graham:

To my Democratic colleagues: 40 years of Iranian aggression needs to be dealt with forcefully.

Iran is:

▶️ The largest state sponsor of terrorism.
▶️ Threatening the existence of Israel by arming Hezbollah to the teeth.
▶️ Providing arms to kill Americans in Iraq.

— Lindsey Graham (@LindseyGrahamSC) January 6, 2020

"Forcefully."

Pelosi:

Closely monitoring the situation following bombings targeting U.S. troops in Iraq. We must ensure the safety of our servicemembers, including ending needless provocations from the Administration and demanding that Iran cease its violence. America & world cannot afford war.

— Nancy Pelosi (@SpeakerPelosi) January 8, 2020

"Demanding."

Trump:

All is well! Missiles launched from Iran at two military bases located in Iraq. Assessment of casualties & damages taking place now. So far, so good! We have the most powerful and well equipped military anywhere in the world, by far! I will be making a statement tomorrow morning.

— Donald J. Trump (@realDonaldTrump) January 8, 2020

"Powerful." No speech tonight.

* * *

More detail:

Pompeo orders diplomats not to meet with Iranian opposition groups amid tensions CNN. Sensible.

Tanker Operators Don't Expect Ships to Be Targeted in U.S.-Iran Showdown WSJ

Israel had advance notice of U.S. plan to kill Iranian general Suleimani, report says Los Angeles Times

Contractor whose death Trump cited was a naturalized U.S. citizen born in Iraq WaPo. A translator.

* * *

Retaliation:

Iran's Retaliation Offers Room for Trump to Calm Tensions Bloomberg. KW: "My own guess for these attacks is that Iran is giving the leadership of Iraq (and the Kurds) a message that if they do not go ahead and get rid of foreign forces, then Iraq will become the battlefield for a proxy war between the US and Iran."

Revenge is a dish best served cold. Thread:

1. I want to express this carefully cause I don't want to minimize anything that results in loss of life. But missiles flying back/forth in Mid East is all too common (something US can handle) & not what makes me nervous about the Soleimani situation

Here's what makes me nervous https://t.co/F2LYk09m5w

— Yashar Ali ? (@yashar) January 8, 2020

Trump moves to unite the Middle East! (irony) Sic Semper Tyrannnis (Carey). Colonel Lang focuses on logistics, as a professional should do.

Should banks expect cyberattacks from Iran? American Banker

* * *

Other analysis and prediction:

What Explains Trump Pulling the Trigger on Suleimani? It's the Economics, Stupid. Foreign Policy

The real target of the US assassination of Iranian military leader Qassem Soleimani – China South China Morning Post

US troops out of Iraq? What that would mean for both countries. Christian Science Monitor

The World Paid Attention to the Wrong Iraqi Protests The Atlantic

The War Nerd: Iran's Qassam Soleimani Was a Great General, One of the Very Few Our Era Will See Gary Brecher, Anti-Empire

Marg bar ___ Language Log. Generally translated as "Death to _____."

* * *

A series of unfortunate events:

Plane crash near Tehran killed Iranians, Canadians, others AP. The crash of Ukrainian International Airlines flight PS752 (a Boeing 737-800). Read all the way to the end.

Magnitude 4.9 earthquake strikes 30 miles from Iran's sole nuclear power plant just two weeks after a similar quake in the region Daily Mail (data). Note the non-inflammatory headline. This is actually a roundup of the earthquake and the #PS752 crash.

* * *

Our famously free press:

Pundits Praising Suleimani Killing Fail to Disclose Arms Ties The Intercept. Busy, busy, busy:

My Amtrak train towards DC is fucking filled with fucking defense contractors taking up the entire dining car going over their fucking presentations. #IranWar

— Matt Gabriele (@prof_gabriele) January 5, 2020

People Are Spreading False And Unverified Information About Iran's Missile Attack On US Bases In Iraq. Don't Be Fooled. Buzzfeed. Continuously updated.
Kuwait to become 51st State Duffel Blog
China
La france profonde?
Striking railway workers in France are occupying the headquarters of @blackrock — an American investment firm that would profit from proposed cuts to French pensions. pic.twitter.com/1Vakzt134n

— Eric Blanc (@_ericblanc) January 7, 2020
Big Brother Is Watching You Watch
Yikes:

that's fucked up pic.twitter.com/2zMVGrfFDK

— porg (@EFFLORESCENE) January 7, 2020

What suit-wearing drone thought that "seamlessly navigate the airport" was anything other than scarily zombified language?

CES Gadget Show: Surveillance is in – and in a big way AP

Portland officials highlight potential uses of face-scanning technology Portland Press-Herald
Hasbro Launches Line Of Trap-Building Kits To Encourage Girls To Get Into Post-Apocalyptic Survivalism The Onion
Our Famously Free Press
CNN confirms a settlement has been reached with Covington Catholic student Nick Sandmann CNN. Just so we're clear on the reliability of digital evidence fueling moral panics in near-real time.

Disinformation For Hire: How A New Breed Of PR Firms Is Selling Lies Online Buzzfeed
Guillotine Watch
"Streets of Gold" map wins two British Cartographic Society Awards Europa. "Streets of Gold is a 1.13m square map of greater London created on a base of 24 carat gold leaf."
Class Warfare
'The People With the Least Resources Are Now Shouldering the Greatest Burden' FAIR. Specifically, on student debt. That's not a bug. It's a feature.

Making Stakeholder Capitalism a Reality Laura Tyson, Lenny Mendonca Project Syndicate (DL).

The End of Economic Growth? Unintended Consequences of a Declining Population (PDF) Charles I. Jones, Empty Planet
SpaceX sends 60 more Starlink satellites into orbit BBC. Waiting for the first "sponsored constellation." You know it's coming.
Vast 'star nursery' region found in our galaxy BBC (DL).
Binary star V Sagittae to explode as very bright nova by century's end Phys.org (CL).
Antidote du Jour (via):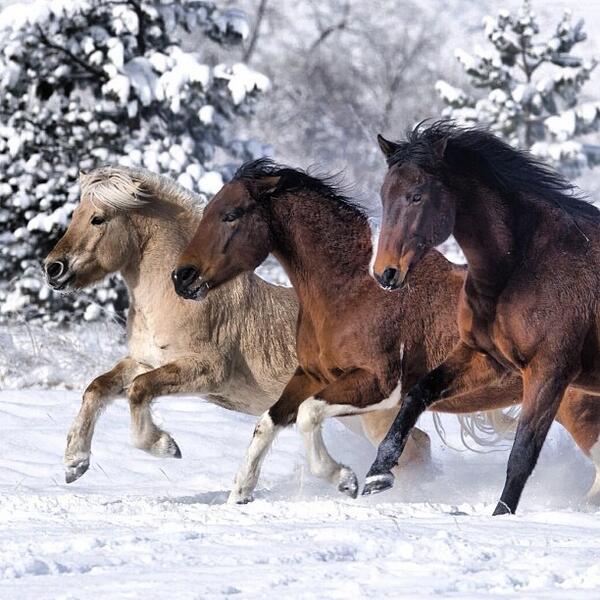 Bonus antidote:
— ? (@kaitlynsshit) December 31, 2019
See yesterday's Links and Antidote du Jour here.