You Think We're Self-Obsessed Now? The 19th Century Would Like A Word FiveThirtyEight
Prince Harry and Meghan axe all 15 employees in their UK-based team Newscom Australia (The Rev Kev)
The hidden design failure that's costing consumers trillions Fast Company
Extensive Chemical Safety Fraud Uncovered at German Testing Laboratory Independent Science News (JL)
Beer Waste Helps Montana Town Save Money On Water Treatment NPR (Montanamaven)
The New Spheres of Influence Foreign Affairs Graham Allison.
Day One at Yalta, the Conference That Shaped the World: 'De Gaulle Thinks He's Joan of Arc' Literary Hub
Dorothy Parker's Daring Wit Humanities
The way we read now Spectator USA
Battle between two legal giants escalates as Alan Dershowitz files defamation suit against David Boies AlterNet
Syraqistan
l'Affaire Jeffrey Epstein
Barclays CEO Under Investigation Over Links to Jeffrey Epstein WSJ
Brexit
In wake of Brexit, EU to put Cayman Islands on tax haven blacklist Guardian (re/silC)
Class Warfare
The Challenging Arithmetic of Climate Action Project Syndicate
Wall Street is trying to catch up on climate change FT (David L)
BP has announced a "net zero" emissions plan MIT Technology Review
A Crisis Right Now: San Francisco and Manila Face Rising Seas NYT (David L)
Mean Streets Foreign Affairs
Waste Watch
Tracking the future of US recycling policy in Congress Waste Dive
The ESA is about to turn one of its spacecraft into a fireball MIT Technology Review
In Somalia, an unprecedented effort to kill massive locust swarms with biocontrol Science (guurst)
Health Care
Health insurer stocks surge as Bernie Sanders' primary win seen boosting Trump's chances MarketWatch (re/silC)

Giant viruses may be attacking the microbes in our guts Ars Technica (re/silC)
Trump Transition
White House quietly trims dozens of national security experts LA Times
Julian Assange
Assange Extradition: Blatant Judicial Double Standards Off Guardian (chuck l)
2020
India
India's Textile City of Tiruppur is an Environmental Dark Spot The Wire

Climate change policies will continue to fall short unless we hand the mic to those most hurt by it Scroll
Our Famously Free Press
McClatchy, a Major U.S. Newspaper Chain, Files for Bankruptcy NYT (Dan)
#2019-nCoV
Antidote du Jour (via) To celebrate day 1 of the Great Backyard Bird Count, I should have posted a picture from the backyard where I'm currently a houseguest. Thanks to reader Milton for cluing me in to the existence of this event.
Alas, no flybys today. Wish I'd managed to snap the greater coucal that flew by the other day. But the bird was long gone before I grabbed my camera. I've posted this antidote because it's in the spirit of a backyard bird: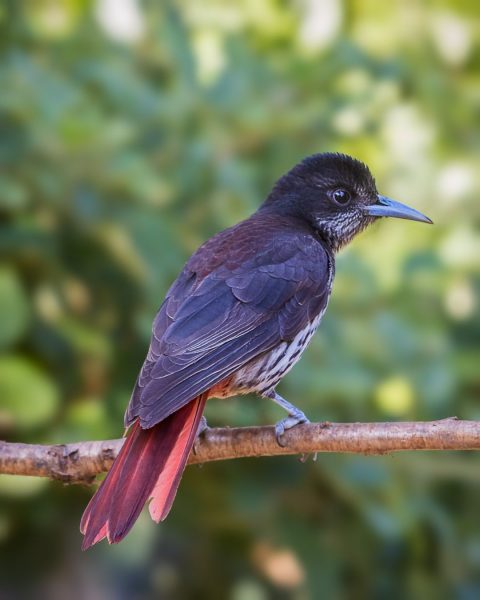 See yesterday's Links and Antidote du Jour here.