Happy Leap Year Day!
Freeman Dyson, Visionary Technologist, Is Dead at 96 New York Times
Accidental discovery: Some cat food manufacturers regularly change ingredient composition PhysOrg (Robert M)
Alaskan Roulette Grist
NYC bodega owners to fight imminent state plastic ban New York Post (J-LS)
#Covid-19
Why did Australia's government declare #coronavirus a pandemic? It doesn't trust the WHO. "The information from multiple international sources is that the WHO is under intense pressure from the Chinese government, and succumbing to it." @V2019N https://t.co/lHHy1VVChx

— James Massola (@jamesmassola) February 29, 2020

Given the complexity and physicality of Amazon's business, this could not have been an easy decision.

This is probably the signal for every VC and pure software company to stop travel and go to remote work. https://t.co/f94R1d9tSw

— Balaji S. Srinivasan (@balajis) February 29, 2020
China?
China factory activity shrank at its fastest rate on record in February CNBC

Senate Unanimously Approves Bill To Ban Purchase of Huawei Equipment With Federal Funds The Hill
Brexit
UK races to find extra 50,000 staff for post-Brexit paperwork Guardian (resilc)
Syraqistan
Turkey's invasion of Syria turns sour Asia Times (Kevin W)
Assange
This Assange "Trial" Is A Self-Contradictory Kafkaesque Nightmare Caitlin Johnstone (Kevin W): "This is so fucked up. He is in a glass booth and cannot hear what is going on. The judge says that he can only talk through his lawyers. But then the judge says that he is forbidden to talk to his lawyers, even with notes. But also that he cannot sit with his lawyers as he is so dangerous he might kill someone."
Big Brother is Watching You Watch
Google's Black Box Algorithm Controls Which Political Emails Land in Your Main Inbox Markup
Trump Transition
Ted Cruz tried to mock AOC's scientific knowledge – it didn't end well Guardian
2020
Hey remember when we were told that Ukraine announcing an investigation of Joe Biden would threaten the sanctity of our pristine election? Well guess what, Ukraine just opened an investigation of Biden and what do you know, it barely made a blip: ? https://t.co/HRT4FpVvsN

— Aaron Maté (@aaronjmate) February 29, 2020
Past Strains Between Boeing, FAA Threaten MAX Simulator Plans Wall Street Journal
Media Vapors Over Vaping Cloud Public Health Goals Fair (UserFriendly)
Printing's Not Dead: The $35 Billion Fight Over Ink Cartridges Bloomberg
Avant toi Lars P. Syll
Class Warfare
When AI Can't Replace a Worker, It Watches Them Instead Wired. Note the effective lack of agency….AI is replacing workers or spying. It's the bosses.
Antidote du jour. From Liz in Dallas: "My beautiful cat, Tita."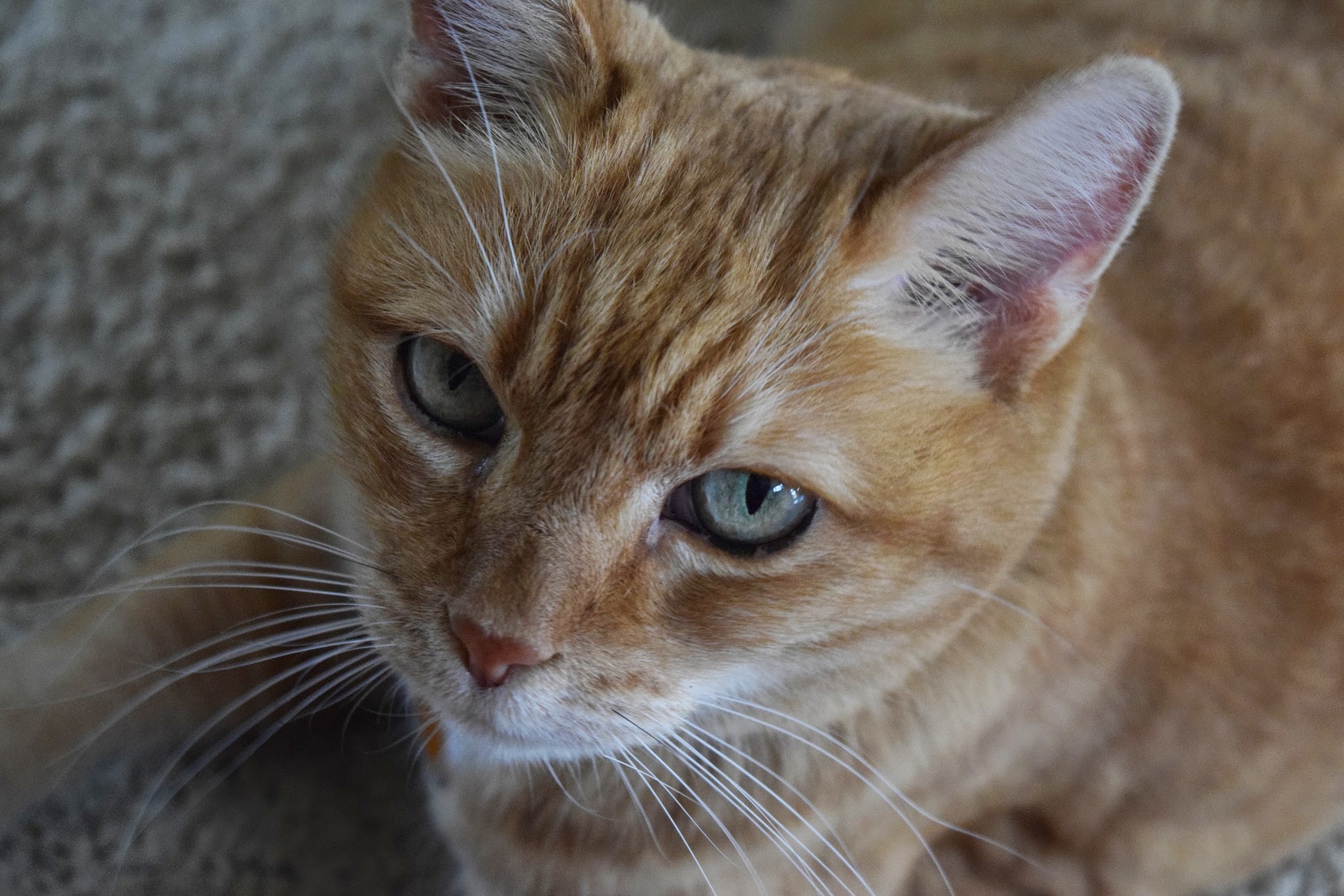 And a bonus antidote, from guurst. Verges on an anti-antidote, but impressive. Wish there was a quick shot of the python post procedure:
ODDLY SATISFYING: Team of vets pull AN ENTIRE BEACH TOWEL out of a python in Australia – with their bare hands. pic.twitter.com/rjzR2lrmEW

— CBS News (@CBSNews) February 27, 2020
To make up for that, a bonus bonus courtesy David L:
A javelina was caught speeding near 22nd and Kolb in Tucson. https://t.co/NPmuBvrATc pic.twitter.com/X1F1StOYVG

— Hannah Tiede (@HannahTiedeTV) February 25, 2020
See yesterday's Links and Antidote du Jour here.