Patient readers, in my workflow, I collect too many links and then cut back. Unfortunately, given time contraints, my curation is a bit lax today. I didn't have time to do a short links, so I did a long one! –lambert
Why Birds Are the World's Best Engineers NYT. I wonder if the dinosaurs built nests. Some did!
Coronavirus latest: Government bonds drop as investors seek to raise cash in market turmoil FT
Saudis to Hike Oil Export to Record 10 Million Barrels a Day Bloomberg
Syraqistan
US warns Iraq it 'will not tolerate' attacks on Americans Agence France Presse. Idea: Just leave, like the Iraqis asked.

Courting War Boston Review
Europe
In Chile, student blinded by police says protests won't end until president steps down NBC
Chile does not need a constituent process FT
Copper price sinks as China faces first GDP drop since 1976 Mining.com
#COVID-19
The science:

Higher temperatures affect survival of new coronavirus, pathologist says AccuWeather. A good summary of expert views. Here is the original study on COVID-19 and latitude (and see chart here; not sure if space, or time, is the issue, however).

Substantial undocumented infection facilitates the rapid dissemination of novel coronavirus (SARS-CoV2) Science (MR). "These findings explain the rapid geographic spread of SARS-CoV2 and indicate containment of this virus will be particularly challenging."

* * *

Potential treatment:

Coronavirus Australia: Queensland researchers find 'cure', want drug trial News.com.au. Clinical trials of "[an] HIV drug, which has been superseded by 'newer generation' HIV drugs, and the other is an anti-malaria drug called chloroquine which is rarely used and 'kept on the shelf now' due to resistance to malaria." More on hydroxychloroquine. Thread:

1/OK let#39;s talk about Plaquenil.

Plaquenil is the brand name for hydroxychloroquine, a drug that may help fight coronavirus.

It is commonly used to fight malaria and rheumatoid arthritis.https://t.co/TwQtoYC72U

mdash; We need 70k tests a day (@Noahpinion) March 17, 2020

Breadth of concomitant immune responses prior to patient recovery: a case report of non-severe COVID-19 Nature. From the abstract: "Her management was intravenous fluid rehydration without supplemental oxygenation. No antibiotics, steroids or antiviral agents were administered." Press release: COVID-19: The immune system can fight back Peter Doherty Institute for Infection and Immunity, University of Melbourne

China gives go-ahead for human trials of potential COVID-19 vaccine CNA

* * *

Spread:

Impact of non-pharmaceutical interventions (NPIs) to reduce COVID19 mortality and healthcare demand (PDF) Imperial College COVID-19 Response Team. This is the report that finally got the Trump administration's attention, per one of the White House task force leaders, Dr. Deborah Birx.

What the U.S. Needs to do Today to Follow South Korea's Model for Fighting Coronavirus Time

Data centres are warm and designed to move air very efficiently. Are they safe to visit during the pandemic? The Register. This is a good suggestion:

He also suggested using hygiene training products to help identify places your people congregate. Such products are powders or creams that, after application to surfaces or hands, spread wherever users place their hands. The resulting smears are visible under ultra-violet light and help to show where your people are getting handsy. You can find these products, often a kit comprising product and UV torch, on Amazon and direct from other suppliers. One Australian supplier called Giltterbug currently warns that it is experiencing very strong demand and has run out of UV torches, perhaps making it one of the few businesses to be benefiting from the pandemic.

I wonder if you could get a nice UV lamp from your local head shop. (Amazon has inserted itself as a key supplier of medical supplies, and has also built a marketplace that cannot control fraud. Yay.)

* * *

Materiel shortages:

COVID-19 Has Caused A Shortage Of Face Masks. But They're Surprisingly Hard To Make NPR. Why?

Both the masks made for medical personnel and for consumer purchase require a once-obscure material called melt-blown fabric. It's an extremely fine mesh of synthetic polymer fibers that forms the critical inner filtration layer of a mask, allowing the wearer to breath while reducing the inflow of possible infectious particles.

'We're talking about fibers where one filament has a diameter of less than one micron, so we are in the nano area,' said Markus Müller, the sales director at German company Reicofil, a major provider of melt-blown machine lines. And there's now a global shortage of melt-blown fabric due to the increased demand for masks — and the difficulty in producing this material.

Just spitballing here, but see Plant-Derived Nanostructures: Types and Applications Reza Mohammadinejad, Reza Mohammadinejad, Reza Mohammadinejad, and Rajender S Varma Green Chemistry (2015).

Coronavirus: US hospital uses five months' worth of supplies in six days as shortages hit Independent (MR). "'We have been transparent that more supplies are needed — hence the request to Congress for additional funding so we could procure more and scale up production,' an HHS spokesperson said." But if there aren't enough raw materials at the end of the supply chain, wherever that may be?

* * *

Testing:

Why Mass Testing Is Crucial: the US Should Study the Veneto Model to Fight Covid-19 Pro-Market

What Went Wrong with Coronavirus Testing in the U.S. The New Yorker. Actual reporting on the CDC debacle. About those reagents, from the article:

The C.D.C. notified the F.D.A. about the reagent problems on February 10th. According to an agency official, the C.D.C. told the F.D.A. that the contractor who had manufactured the faulty test kits would soon have a new batch of reagents ready for a suite of enhanced quality-control measures. If the reagents worked, then testing at the public-health labs would be able to begin in a few days. By Friday, February 21st, however, Nancy Messonnier, at the C.D.C., told reporters that the problems with the test kits were still not resolved.

So who's the contractor? Then there's this:

As for the delay in scaling up covid-19 testing capacity during those crucial weeks in February, [Keith Jerome, University of Washington Virology Lab Director] told me that the underlying problem had far less to do with the faulty tests produced by the C.D.C. than it did with a system that could not contemplate, let alone manage, the possibility that the C.D.C. might end up producing faulty tests. The F.D.A.'s exclusive authorization to the C.D.C. to conduct covid-19 tests ended up creating 'what you'd think of as an agriculture monoculture. If something went wrong, it was going to shut everything down, and that's what happened.'

The CDC as a single point of failure was a disaster waiting to happen, which happened. That said, shutting down the N.S.C. directorate on pandemic preparedness (hat tip, John Bolton, although it was clearly Trump's job to know what Bolton was doing) seems to have kicked the props out from under the entire rickety structure. There was nobody to wrangle the CDC/FDA processes.

* * *

Capacity:

These Places Could Run Out of Hospital Beds as Coronavirus Spreads NYT. With maps.

Volunteers 3D-Print Unobtainable $11,000 Valve For $1 To Keep Covid-19 Patients Alive; Original Manufacturer Threatens To Sue TechDirt. One 3-D printer's reaction (dk):

Okay:

#1 Fuck this
#2 Fuck them
#3 Give me any life-saving CAD files you want released
#4 They can come sue me in China
#5 I will live-stream that shit in overalls, pigtails and big watery eyes from local courthttps://t.co/hf0dhXkoLn

mdash; Naomi Wu 机械妖姬 (@RealSexyCyborg) March 18, 2020

Esper: Pentagon to give respirator masks, ventilators to HHS AP. Terms and conditions apply. (To be fair, the ventilators are built for military use.)

* * *

Economic effects:

Sex workers face ruin amid virus fears, brothel closures AP

* * *

Political response:

After Dems Scale Back Paid-Leave Provision, House Sends Multi-Billion Dollar Coronavirus Package To Senate KHN. "The measure would still provide two weeks of sick leave to a wide swath of workers affected by the pandemic, but for the next 10 weeks, paid leave would be limited only to workers caring for a child whose school or day care had been shut." That's our Democrats!

U.S. delays April 15 tax payment deadline by 90 days for millions Los Angeles Times. "Treasury Secretary Steven Mnuchin announced Tuesday that his department was pushing back the April 15 deadline to pay taxes owed, giving individuals and many businesses 90 extra days to send checks to the government." IANAL, especially a tax lawyer, so you may wish to check your own individual situation.

Federal government in talks with tech groups to use phone location data to track coronavirus: report The Hill

Notification of Enforcement Discretion for telehealth remote communications during the COVID-19 nationwide public health emergency HHS

PATRICK LAWRENCE: The US National Emergency Consortium News

* * *

Corporate response:

Amazon is banning its warehouses from stocking nonessential items during the coronavirus pandemic Recode. Commercial entities managing rationing. What could go wrong?

Amazon's Supply Chain Is Breaking and Small Businesses Are Screwed Vice

* * *

Social Media:

Coronavirus and the emergency in content moderation The Interface. Facebook furloughs its moderators (contractors, who it will continue to pay) and bets on AI.

Facebook's Misinformation Problem Goes Deeper Than You Think The Verge. "Boost first, moderate later." Well worth a read.

* * *

Remedies and ameliorations:

Gun sales surge as coronavirus grips US The Hill

2,500 Museums You Can Now Visit Virtually HyperAllergic

Personal Testimony (1):

My elderly neighbor is self-isolating. So the neighbor kids are playing her a cello concert from her patio. pic.twitter.com/g6Nr2HNVho

mdash; Jackie Borchardt (@JMBorchardt) March 16, 2020

Personal testimony (2):

Been homeschooling a 6-year old and 8-year old for one hour and 11 minutes. Teachers deserve to make a billion dollars a year. Or a week.

mdash; shonda rhimes (@shondarhimes) March 16, 2020

Coronavirus Has Shut Down Westchester County. Here's How These Teens Are Coping. Teen Vogue
Now made in Mexico: Japan auto suppliers shift China production after coronavirus Reuters
China?
Thailand's economic 'death by a thousand cuts' sows desperation Nikkei Asian Review. There are other countries with a large indebted population and a high Gini co-efficient.
India
India Scrambles to Escape a Coronavirus Crisis. So Far, It's Working. NYT
RussiaGate
Can Russia Use the Coronavirus to Sow Discord Among Americans? Thomas Rid, NYT. Grifters gotta grift.
2020
Biden projected to win Arizona, Florida and Illinois Democratic primaries ABC

Problems with the Illinois primary:

I'm compiling Twitter posts re: problems with voting during the Illinois primary today. Pls reply with any others that you hear about. Thanks. Thread. 1/ https://t.co/mCULYMwkvS

mdash; Jennifer Cohn ✍? (@jennycohn1) March 17, 2020

As in IA, CA, TX, and MI. I don't see how its possible to see this Democrat primary as legitimate. Especially given this:

After endangering the lives of primary voters today, the DNC posts this?! pic.twitter.com/vVukjYVeLC

mdash; Never voting for Biden (@MediaWatch_2020) March 18, 2020

Now they tell us? The Democrat Party is run by Harkonnens….

Biden Campaign Shared Misinformation About Coronavirus Ahead of Tuesday's Vote Walker Bragman, Paste.

Welcome to the zombie coronavirus campaign of 2020 Politico

States delaying primaries past 9 June may face delegate penalty, warns DNC memo Guardian. Piling on…
Imperial Collapse Watch
How America Could Collapse Matt Stoller, The Nation. From 2011 (!), still germane:

There's a good amount of grumbling about the state of American infrastructure—collapsing bridges, high-speed rail, etc. But American infrastructure is not just about public goods, it's about how the corporations that enforce, inform and organize economic activity are themselves organized. Are they doing productive research? Are they spreading knowledge and know-how to people who will use it responsibly? Are they creating prosperity or extracting wealth using raw power? And most importantly, are they contributing to the robustness of our society, such that we can survive and thrive in the normal course of emergencies?

The answer to all of these questions right now is "no." And while this may not be hitting the elite segments of the economy right now, or significant food shortage. The re-engineering of our global supply chain needs to happen—and it will happen, either through good leadership or through collapse.

Note, again, the date. Stoller: "This stuff was obvious, except to economists."
Guillotine Watch
Bill Gates's Charity Paradox The Nation. "Through an investigation of more than 19,000 charitable grants the Gates Foundation has made over the last two decades, The Nation has uncovered close to $2 billion in tax-deductible charitable donations to private companies."

Please don't put a price on my soul:

When this is all over, remember how landlords behaved – and let#39;s build a society without them. pic.twitter.com/SOhb2RSfy0

mdash; Gordon Maloney (@gordonmaloney) March 17, 2020
Class Warfare
Episode 53: Love in the Time Of Corona Pt. 2 (podcast) TrueAnon. Well worth a listen.
Antidote du jour (via):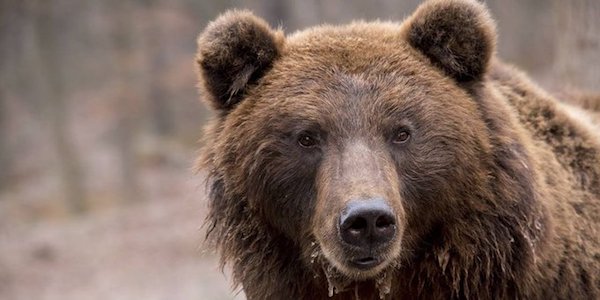 Bonus antidote:
A charming young wombat approaches you…
You start to feel slightly better about things. pic.twitter.com/fND8fw6M1Y

— Dick King-Smith HQ (@DickKingSmith) March 18, 2020
See yesterday's Links and Antidote du Jour here.