30 Reasons You Should Never Let Your Dog Play In The Mud Bored Panda
Fruit fly study suggests neither nature nor nurture is responsible for individuality PhysOrg (Robert M)
Why Our Seas Are Suddenly Swimming With Drug-Running Narcosubs Popular Mechanics (resilc)
Mass grave reveals how Black Death impacted rural England ars technica
Nihilism aeon
#COVID-19
The best, and the worst, of the Coronavirus dashboards MIT Technology Review (David L)

China's coronavirus recovery is 'all fake,' whistleblowers and residents claim The Week (David L)

As tonnes of used masks pile up, China struggles to cope with medical waste South China Morning Post (Ian P)

Seoul furious as Tokyo quarantines Korean visitors Asia Times. Kevin W: "Sending this as at the bottom of this article it gives dates and numbers of infected people in South Korea which is interesting. They have been doing great work identifying infected people so those numbers are a lot more trustworthy than something coming from China for example."

How Taiwan managed to avoid a coronavirus outbreak ZME Science (Dr. Kevin)

Coronavirus in Germany: Health care system under pressure DW

Don't Sneeze If Public Now ! Just Funny … But It's NOT..
Don't Be Scared Be Prepared And Informed …Strange Times People
@Marfoogle
#coronavirus #COVID2019 #coronavavirus #coronvirusuk #COVIDー19 #toiletpaperpanic pic.twitter.com/D8q1I1SvL8

— NiGeS ViEw On ThinGs (@Ninjanigie) March 6, 2020

Woolworth's is one of the two big Australian grocers. I'm told toilet paper has sold out in many (most?) places in California, consistent with Coronavirus fears spark toilet paper panic buying around the world YouTube.

When your usual grocery shopping @woolworths turns into a toilet paper fight in the supermarket aisle. Yikes. #toiletpaperpanic for the #coronavirus has taken a whole new level. pic.twitter.com/aKJ283I20C

— Adella Beaini (@adellabeaini) March 7, 2020

This tweetstorm (hat tip guurst) is today's must read. Unless infection rates slow down due to the weather getting warm and/or a LOT of social distancing, the US will be out of hospital beds and masks in May. The big qualifier is this won't be evenly distributed. Cities where the disease hits first will have much faster spread, while small cities in states that haven't had any cases yet will reach the crunch point a bit later. Oh, and since non-seniors who have health insurance are almost entirely in HMOs and PPOs, it's not as if they have much in the way of choices as to where they go:

I think most people aren't aware of the risk of systemic healthcare failure due to #COVID19 because they simply haven't run the numbers yet. Let's talk math. 1/n

— Liz Specht (@LizSpecht) March 7, 2020

Two colleges close, another cancels classes and others brace for coronavirus impact on campus Washington Post. Now Stanford too.

Why is customs STILL NOT screening passengers from coronavirus hot-spots Italy, Iran and South Korea who arrive at major airports, including JFK, LAX, Atlanta and Chicago's O'Hare? Daily Mail (J-LS)

21 coronavirus cases confirmed aboard cruise ship docked off California as Trump mulls whether to let passengers disembark RT. Kevin W: "If Trump does not land these people and isolate them in some facility, he is going to have his own personal SS Plague Princess -right of America's coastline."

Y Combinator, Silicon Valley's Premiere Startup Factory, Moves Its Pitch Event Online Citing Coronavirus Concern TechCrunch and SXSW Canceled Due To Coronavirus After Austin Declares 'Local Disaster' CNBC

From a reader in area code 408 (San Jose): "Late today at work email sent to all employees: every day take laptops and work phones home so you can work from home in case there is a quarantine."

Coronavirus in NY: WeWork member self-quarantined for possible exposure New York Post. Going to a WeWork space does not seem like a shrewd move these days, but it turns out his employer, TIAA, dispatched him there during an office reno.

Uber and Lyft Drivers Weigh Risk of Safety Against Paycheck Bloomberg. See above. The fall in travel will cut into Uber and Lyft bookings. Add to that school closures (parents not commuting or commuting less) and businesses separately telling employees who can to stay away.

eBay Bans Sales of Face Masks, Hand Sanitizer Amid Coronavirus Price Gouging CNET

One slide in a leaked presentation for US hospitals reveals that they're preparing for millions of hospitalizations as the outbreak unfolds Business Insider. Important. Grim numbers.

Mind you, Mass Gen is one of the premier hospitals in the US. They should lose their not-for-profit status over crap like this. They have an obligation to see anyone who shows up in the ER:

When Mass General behaves like this, you know America's healthcare system has been stretched to its limit.

using police to deny testing? https://t.co/KEDlpWk3Rm

— Barton (@Barton_options) March 6, 2020

Exclusive: The Strongest Evidence Yet That America Is Botching Coronavirus Testing Atlantic (Dan K)

The emperor has no clue: Trump's conviction that the coronavirus threat will vanish has warped the government response Press Watchers (Chuck L)

Coronavirus outbreak threatens record stretch of job growth The Hill. Ya think?

Clinical trials for a new coronavirus vaccine approved at a Seattle research institute Seattle Times (furzy). Don't get your hopes up. Three phases to a clinical trial process. No way would anything be ready this year. Even next year would be super accelerated.

From Dan K. Note this is from an early 2018 paper. I am skeptical because one would have expected a lot of discussion of this to encourage commercialization if it were a viable large scale approach. Readers who use UV in lab settings for sterilization report it takes high intensities and reasonable durations of exposure to do the job. Even though the argument is that the high absorption of the far wavelength UV means you need way less in the way of an energy punch to do the job, this has the feel of "too good to be true". Apparently the topic is complex; Dan K explained long-form that this tech seemed best suited for limited use like counters and food cabinets, and for air filtering/disinfection. Readers?

Interesting. It seems like cheap 207nm LED strips would be really helpful right about now. Not perfect, but certainly they could cut-down viral load on surfaces without the chemical shortages. Need some Roomba clones with an LED mast for shadowed areashttps://t.co/MD85kZtouN

— Naomi Wu 机械妖姬 (@RealSexyCyborg) March 7, 2020
Refugees told 'Europe is closed' as tensions rise at Greece-Turkey border Guardian (Kevin W)
Brexit
Brexit Fishing Row Escalates as UK Royal Navy Announces Patrols to 'Prevent French Blockade' Fort Russ (Kevin W)
Syraqistan
Reports say Saudis arrest 2 princes for allegedly plotting coup PBS (David L)

EU refuses to stump up further cash for Turkey migration deal Financial Times

Ankara Will Have to Accept the Status Quo and Prepare to Lose Idlib Elijah J. Magnier, American Herald Tribune
Trump Transition
Trump names Mark Meadows as new chief of staff The Hill

Justice Department Rejects Judge's Criticism of How Barr Handled Mueller Report Wall Street Journal

EPA Updates Plans to Limit Use of Science in Decision-Making EcoWatch (furzy)
2020
I am constantly asked if I'd support the Dem nominee. Could you imagine if I said I wouldn't?

Yet Biden's camp is on TV threatening to help Trump if they don't get exactly what they want.

This is profoundly irresponsible on all ends. Our country is not a game. Get it together. https://t.co/weMGOCi89O

— Alexandria Ocasio-Cortez (@AOC) March 7, 2020

Bernie Sanders Needs to Attack Joe Biden to WIn. Why Won't He? Rolling Stone v. Sanders goes after Biden following Super Tuesday losses Yahoo (furzy)

In 13 out of 16 states, CNN exit polls show @BernieSanders won independent voters who often swing national elections

It's weird that this hasn't been mentioned by anyone on cable TV in the the 24-7 coverage of "electability" https://t.co/mZPVpRG0iF

— David Sirota (@davidsirota) March 7, 2020

'Bailey' vs. 'blood and teeth': The inside story of Elizabeth Warren's collapse Politico

Elizabeth Warren's Women Stare Into a 2020 Void New Republic. Headline in the e-mailed version: "For the general, if it is Biden v. Trump, I will write in Anita Hill."

Elizabeth Warren Should Endorse Bernie Sanders — Not for Him, but for Herself and Her Mission Intercept

How Tulsi Gabbard Became the Last Woman Standing in the 2020 Presidential Race Vogue (furzy)
Our Famously Free Press
How an Espionage Act reform bill would improve protections for national security reporting Reporters Committee (Kevin C)
JPMorgan Chief Executive Jamie Dimon Has Emergency Heart Surgery New York Times. Odds of returning to work only 50/50; 20% who have this operation die in a month or less.
Hachette cancels plan to publish Woody Allen memoir Guardian. BC:
Wowsers. Serious allegations, but I feel uneasy about the growing trend of public convictions and sentences sans trials (or in this case, sans formal charges). If the public gets conditioned to accept allegations instead of proven facts, social media and will complete their weaponization process. This goes well beyond #MeToo, there are a lot of media-convicted "Putin Puppets" out there right now.
Oil Prices Nose-Dive as OPEC and Russia Fail to Reach a Deal New York Times (Kevin W)
Boeing's 737 MAX 'design failures' and FAA's 'grossly insufficient' review slammed Seattle Times
Boeing hit with 61 safety fixes for astronaut capsule PhysOrg
Class Warfare
Revisiting Economic Assimilation of Mexican and Central American Immigrants in the United States SSRN (resilc)

Michigan Job Loss During the NAFTA-WTO Period Public Citizen

Technology for All Dani Rodrik, Project Syndicate (David L). An important argument but misses a key point: good technology should be easy. We've all been conditioned to accept and be forced to learn to master crappy tools.

The Republicans as the Party of the New Deal? Matt Stoller. Aargh. The political equation is fascinating, but money is not what makes new businesses go. It's customers.
Antidote du jour (furzy):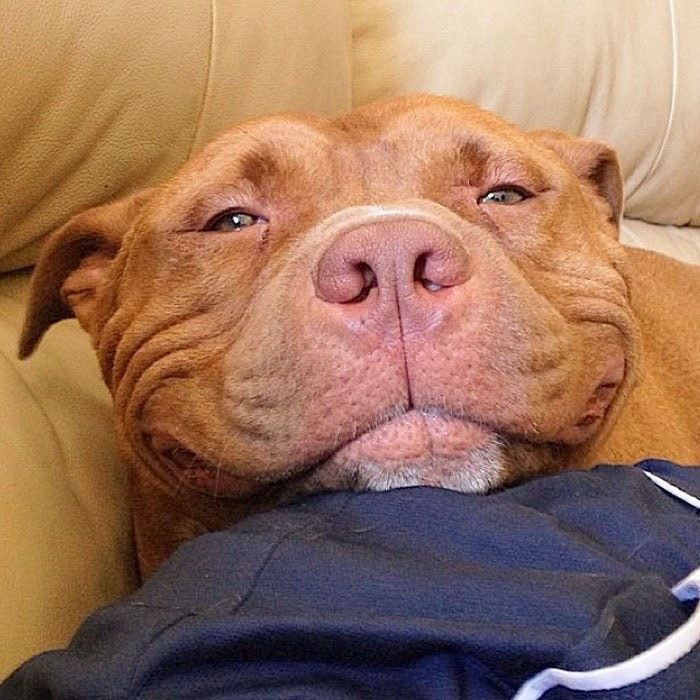 And a bonus (Barry R):
See yesterday's Links and Antidote du Jour here.