With South Africa in lockdown, the lions are taking it very easy CNN (Kevin W)
Wild animals are reclaiming cities and streets during coronavirus lockdown New York Post (J-LS). Another take.
Deep Sea Squid Communicate By Glowing Like E-Readers NPR
Possible Dinosaur DNA Has Been Found Scientific American
Mystery of 2 million-year-old stone balls solved LiveScience (Kevin W)
'Megadrought' emerging in the western US might be worse than any in 1,200 years USA Today (Dan K)
The Perfect Killing Machine Dr. David Healy (furzy). Important.
#COVID-19
Crops at risk as coronavirus lockdown grounds bees Financial Times
US alerted Israel, NATO to disease outbreak in China in November — TV report Times of Israel (furzy). Lambert featured this yesterday. Hoo boy, this will feed claims in China that the US was behind the virus.
Banksy reveals new graffiti as he 'works from home' during coronavirus lockdown Independent (furzy)
Great fun, but notice there wasn't enough oxygen to burn all the wood. And a hard core pryo wouldn't have been quite such a purist about materials and would have added magnesium to the core. But still impressive.
Science/Medicine

How does coronavirus kill? Clinicians trace a ferocious rampage through the body, from brain to toes Science. Chuck L: "A great motivator for maintaining social distance."

Coronavirus Antibodies May Not Make You Immune, WHO Warns Forbes (David L). As we've been saying…

Antibody study suggests coronavirus rate much higher than previously believed New York Post (David L). Still low absolute percentage, which is the worst of all possible worlds (as in even if we are lucky and getting coronavirus confers immunity of say a couple of years or more, this sample suggests we are a long way away from the 85% infected rate needed to reduce R0 to below 1 absent other measures).

Israeli Lab to Stop Testing After Dozens Misdiagnosed With Coronavirus Haaretz (David L)

New COVID-19 'Citizen Science' Initiative Lets Any Adult with a Smartphone Help to Fight Coronavirus UCSF (David L)

N95 Mask Shortage Brings Inventor Out Of Retirement In Search Of Safe Reuse Method NPR (David L)

Asia

New wave of infections threatens to collapse Japan hospitals ABC3340 (Kevin W)

Coronavirus latest: Hong Kong shows no need for total lockdown, says study Financial Times

Russia

Russia's Soyuz Rocket Production On Hold Due To Coronavirus Space

UK/Europe

Coronavirus: Medics to be asked to reuse gowns amid shortage fears BBC

US

Serfs Revolt

Essential Workers Least I Could Do (Matthew S)

Less than half of Los Angeles residents are still working and ethnic minorities are being hit the hardest by coronavirus job losses Business Insider

Political Responses

a href="https://www.dailykos.com/stories/2020/4/17/1938092/-After-armed-protest-in-Michigan-Trump-dangerously-tweets-people-should-liberate-blue-states" rel="nofollow">After armed protest in Michigan, Trump dangerously tweets people should 'liberate' blue states Daily Kos (David L)

Trump Fans Protest Against Governors Who Have Imposed Virus Restrictions New York Times

In Trump's 'LIBERATE' tweets, extremists see a call to arms NBC (furzy). Even though the state governments on the receiving end of these threats have to be concerned, I suspect these extremists will prove to be all hat, no cattle. The only thing that could change that would be someone in charge panicking and killing a protestor, which would be treated at Kent State level martyrdom (when those of you who remember Kent State recall the students were unarmed and some of the victims were bystanders).

Trump announces $19B program to help agriculture sector The Hill

White House says US has enough tests for first phase of reopening The Hill. Experts beg to differ.

Ilhan Omar unveils bill to cancel rent and mortgage payments amid pandemic Guardian (furzy)

Republicans try for political leverage over China with bill allowing Americans to sue for 'damage they caused' with coronavirus RT (Kevin W)

A Wisconsin sheriff threatened to arrest a teenager for writing about her COVID-19 case on Instagram, @SShackford reports. https://t.co/Tv3KV4BV5w

— Jacob Sullum (@jacobsullum) April 17, 2020

Finance/Economics
China?
H. R. McMaster: What China Wants Atlantic. Resilc: "The only good thing is their leadership is almost as big picture delusional brain dead as in USA USA, Demo or GOPer. It's a race to the bottom. These models both won't hunt over time."
Big Brother is Watching You Watch
ICANN Delays .Org Sale Again After California's AG Intervenes At Last Minute The Register
Projecting confidence: How the probabilistic horserace confuses and demobilizes the public Semantic Scholar. UserFriendly: "Why did HRC lose? Nate Silver."
2020
Democratic Study of Rural Social Media Finds Broad Criticism of Trump Daily Yonder (Mlle. Detroit)

her favorite book? that's right, it is atlas shrugged

(seriously) https://t.co/YUSYG04vvy

— David Forum (@zlingray) April 17, 2020
A Week in the Life of Popular YouTube Channels Pew. UserFriendly: "Want more views on YouTube? Put someone under 13 in the video and have under 13 be your target demo. Gross."
Procter & Gamble Posts Biggest U.S. Sales Gain in Decades Wall Street Journal
AT&T Gave FCC False Broadband-Coverage Data In Parts of 20 States ars technica
Google is Building Physical and Virtual Debit Cards TechCrunch. Folks, these are co-branded cards. This product has been around for at least 30 years. Bank still provides the back end and handles the payments. The only difference between this and the card you have with a bank is Google provides the app and takes a cut, which also happens with co-branded cards.
Unintended Consequences, Part II: What if LTCM Was Not Rescued? Barry Ritholtz (Douw)
Antidote du jour: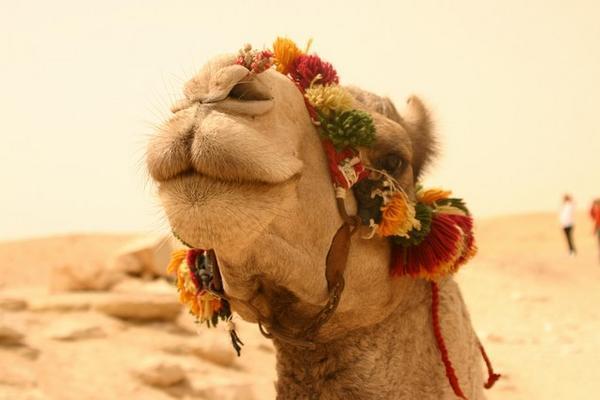 And a bonus (Chuck L). Is that a young grizzly?
See yesterday's Links and Antidote du Jour here.