Patient readers, I am fine. I had a domestic debacle that destroyed my connectivity. Hence no Water Cooler yesterday. –lambert
Pandas finally mate in Hong Kong zoo shuttered over coronavirus New York Post
400-year-old Greenland shark 'longest-living vertebrate' BBC. Well, except for Henry Kissinger, of course.
Webinar: Federal Reserve Chair Jerome Powell on COVID-19 and the economy (registration) Brookings Instutition (TW). Thursday, April 9, 10:00 – 10:35 a.m. EDT
Op-Ed: Remember PG&E's planned wildfire blackouts in October? They cost California millions, and the benefits don't add up Los Angeles Times
#COVID19
The science:

Exposure to air pollution and COVID-19 mortality in the United States medRxiv

Communities of Color at Higher Risk for Health and Economic Challenges due to COVID-19 Kaiser Family Foundation

* * *

Treatment:

Coronavirus: "nous avons déjà dû interrompre le traitement" de hydroxychloroquine-azithromycine au CHU de Nice Nice-Martin (Google translation).

* * *

Materiel shortages:

UVM Scientists, Engineers Team Up to Create 'Vermontilator' Seven Days and 'It's not fancy, but it works': Mississippi doctor uses garden hose, lamp timer and electronic valve to create makeshift ventilators USA Today. Far be it from me to diss the great American tradition of tinkering, but see the two links here on ventilators for cautionary views. The USA Today link, especially, seems based on the fallacy that the lungs are pumps ("The mannequin's chest began to rise and fall"). They are not, which is why you see phrases lilke "pink froth" in the manuals for real ventilators. Fine for an absolute emergency, I would suppose, but that's not how our wonderful press presents the story.

* * *

Spread:

When the Coronavirus Outbreak Could Peak in Each U.S. State Bloomberg

Analysis: Notes from a coronavirus hot spot AP. New Orleans.

* * *

Social Distancing:

Keep the Parks Open The Atlantic. I'm not so sure:

Shelter in place, Brooklyn! Unless it's sunny and warm. Then let's all meet at the park. pic.twitter.com/Q5mEdHedyV

— Michael C Moynihan (@mcmoynihan) April 5, 2020

Illinois mayor 'embarrassed' to find wife was at social gathering broken up by police The Hill

Pastor who criticized coronavirus 'mass hysteria' dies from illness NY Post

* * *

Economic effects:

Economic Policy Responses to a Pandemic: Developing the COVID-19 Economic Stimulus Index (PDF) Ceyhun Elgin, Gokce Basbug, Abdullah Yalaman (Dani Rodrik). The dataset.

The vital contexts of coronavirus Journal of Medical Ethics

* * *

Political response:

How the Coronavirus Bailout Repeats 2008's Mistakes: Huge Corporate Payoffs With Little Accountability Pro Publica. Mistakes?

Documents reveal airline industry plan for tax breaks, subsidies and voucher refunds Unearthed

How is Florida's broken unemployment system hurting people? Let us count the ways Tampa Bay Times and Florida tells unemployed workers to file for benefits using paper as electronic systems stagger CNN.

Small Business Aid Program Stretches Agency to Its Limits NYT

Donald Trump threatens to freeze funding for WHO FT

A New Way for Californians to Serve James Fallows, The Atlantic

* * *

Corporate response:

Death Industry Predators Eye the Spoils of a Pandemic The New Republic. No, not private equity or the Military-Industrial Complex. Funeral homes.

* * *

Exit strategies:

Why the coronavirus pandemic is unlikely to change the world, for better or worse Dani Rodrik, South China Morning Post

The New Populist Right Imagines a Post-Pandemic America Matt Stoller, BIG

What If a Shrinking Economy Wasn't a Disaster? JSTOR Daily (Re Silc).

Be careful not to get ahead of ourselves – hard-edged class struggle will be necessary Bill Mitchell. Comment on FT's editorial, "Virus lays bare the frailty of the social contract."

How Our COVID Response Could Lead To An Industrial Renaissance The American Conservative
EU science chief resigns with blast at coronavirus response FT
France Uses New Measure to Calculate 35% of Economy Is Shut Bloomberg
How one Italian town beat coronavirus New Statesman
Italy Is Sending Another Warning NYT
Coronavirus: Spain to become first country in Europe to roll out universal basic income Independent
India
Containment zones: What is India's plan to handle coronavirus after the national lockdown ends? Scroll
An Archipelago In The Ocean Of Corona Ubud Now and Then. Indonesia.
Japan's state of emergency is no lockdown. What's in it? AP
Syraqistan
Israel brings 1 million masks from China for IDF soldiers Jerusalem Post
New Cold War
Five Patterns of the Putin Regime Insitute of Modern Russia. Surely applying "narcissistic" to a regime, instead of a person, is a category error?
Trump Transition
Trump removes independent watchdog for coronavirus funds, upending oversight panel Politico. Theory of unitary executive meets flaccid liberal practice.

Trump Continues Assault On Inspector Generals With Removal Of Appointed Pandemic Spending IG Jonathan Turley

Court strikes down EPA suspension of Obama-era greenhouse gas rule The Hill
2020
Wisconsin Primary Voters Receive 'I Voted' Gravestones The Onion

NYT Writes Post-Mortems for a Sanders Campaign It Did Its Best to Kill FAIR

What America Needs Next: A Biden National Unity Cabinet Thomas Friedman, New York Times (Re Silc). "Because while most people are playing nice right now managing this virus, the wreckage, pain and anger it will leave behind will require megadoses of solidarity and healing from the top." Taibbi comments:

Classic Friedman. He should just come out and say he's calling for a junta, but the nice centrist kind – the Aspen Institute Council for National Salvation or something. https://t.co/bErtzZaF7g

— Matt Taibbi (@mtaibbi) April 8, 2020
Health Care
The Affordable Care Act at 10 Years — Its Coverage and Access Provisions NEJM. "The effects of the law on the cost and quality of health care services are difficult to disentangle from the complex, evolving tapestry that is our health system." A "complex, evolving tapestry." Oh my.
Our Famously Free Press
Governments are using the coronavirus to hide information from reporters and citizens Nieman Labs

Plain Dealer Put Out to Pasture. In Final Death Blow, Remaining Reporters Given Impossible Choice Cleveland Scene
Police State Watch
Supreme Court Clarifies Police Power in Traffic Stops Courthouse News
Big Brother Is Watching You Watch
Class Warfare
First thing we do, let's, uh, fire all the administrators:

Thoughts from a surgeon friend. Sharing with his permission. pic.twitter.com/SCid6FoV13

— Tim Urban (@waitbutwhy) April 7, 2020

University administrators, too.

Why nurses at DMC Sinai-Grace walked away from their jobs Sunday night Michigan Public Radio. Sinai-Grace is part of Detroit Medical Center is a for-profit hospital owned by Vanguard Health Systems, which is owned by Tenet Health Care.

A Nurse Bought Protective Supplies for Her Colleagues Using GoFundMe. The Hospital Suspended Her. Pro Publica. Newark Beth Israel Medical Center is owned by RWJBarnabas Health System (a non-profit).

The importance of low-wage workers during a pandemic City and State. Guess we'd better pour some more venture capital into AI and robots, then.

As Coronavirus Spread, Financial Services Contractor Told Warehouse Workers They Aren't Allowed to Get Sick The Intercept

'Additional' COVID-19 cases reported at Amazon warehouse in Shepherdsville, company says Courier-Journal

Grocery workers are beginning to die of coronavirus MSN

What's the most ethical way to get grocery delivery? Fast Company

Comparing the U.S. Workforce During the 1918 Flu vs. Covid-19 Bloomberg
Isolation Tortoise
John Prine, One of America's Greatest Songwriters, Dead at 73 Rolling Stone. Of coronavirus. Those were the days:
Dear Abby responds to John Prine pic.twitter.com/5VMUE9rgom

— stove (@drugstorecamera) April 8, 2020
Antidote du jour (FH):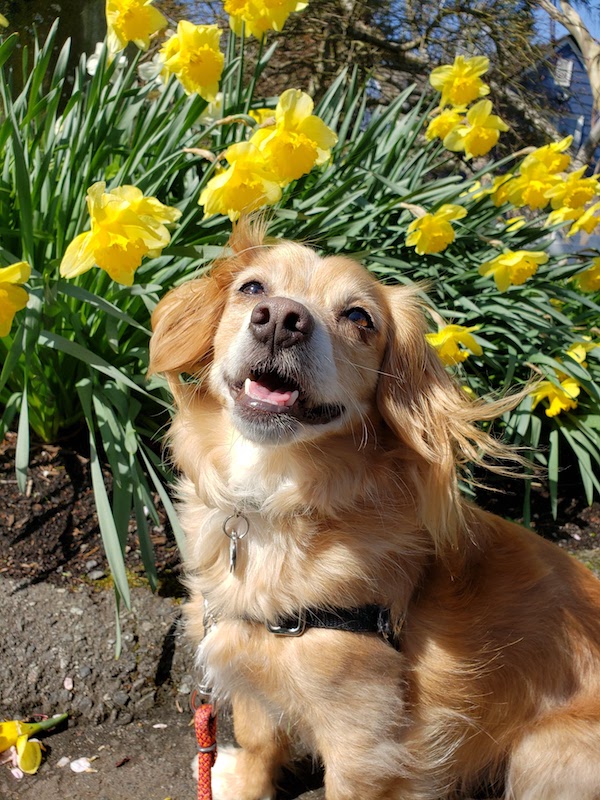 Bonus antidote. Larry the Cat is running a tournament:
#CatNamesWorldCup – Last 32 match 8

Please vote now and then RT so others can join in:

— Larry the Cat (@Number10cat) April 7, 2020
See yesterday's Links and Antidote du Jour here