AZTEC KINGS HAD RULES FOR PLAGUES, INCLUDING 'DO NOT BE A FOOL Zocalo.
Revolutionary Boiling Point, And Other Notes From The Edge Of The Narrative Matrix Caitlin Johnstone
Florida Governor Deploys National Guard To Force Residents Back Into Malls, Movie Theaters The Onion
#COVID-19
Sports Desk
'Playful escape': How sport is tackling coronavirus pandemic Al Jazeera

In Germany, football returns — but not as we know it Politico

South Korean soccer team apologizes for filling stadium with sex dolls NY Post
Science/Medicine
Police State Watch
FEDERAL GOVERNMENT BUYS RIOT GEAR, INCREASES SECURITY FUNDING, CITING CORONAVIRUS PANDEMIC The Intercept
Prisons
Immigrant Advocates See Fatal Flaws in Detention Centers Capital & Main

Photos Show No Social Distancing In Federal Halfway House Marshall Project
Serfs Revolt
COVID-19 Strike Wave Interactive Map Payday Report, One site I check every couple of days, and always every time I compile Links
Class Warfare
At a moment when we lack the ability to produce life-saving medical equipment, here are libertarians explaining why current lax regulations on market power are great: "The American economy is competitive, innovative, and serves
consumers well."https://t.co/jB5CDS3pfc

— Matt Stoller (@matthewstoller) May 18, 2020

Canada
Restaurant re-openings: The hill to dine on? Toronto Sun
Syraqistan
Saudi Arabia's botched war Qantara
India
China?
U.S. mulls paying companies, tax breaks to pull supply chains from China Reuters

China facing pressure over Covid-19 and Taiwan at World Health Assembly Guardian
Trump Transition
Time To Break Up The FBI? American Conservative

Trump bets the farm on Huawei equipment ban Asia Times
Our Famously Free Press
Wow. This is pretty devastating. Make sure not to miss the final anecdote. @benyt https://t.co/jRKlvoDOcP

— David Enrich (@davidenrich) May 18, 2020

Antidote du Jour (Tracie Hall)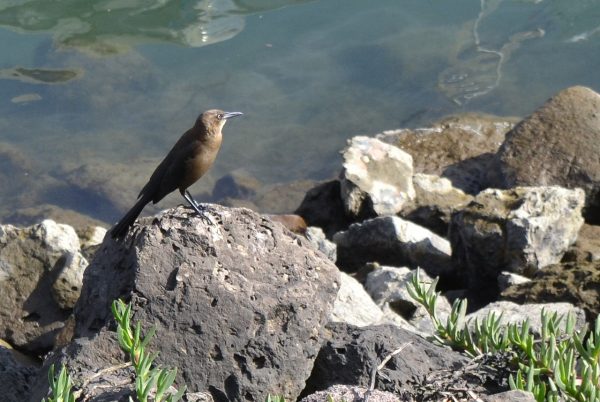 See yesterday's Links and Antidote du Jour here.