Mark Rober's Rube-Goldberg squirrel feeder is the unicorn chaser you need right now BoingBoing (David L). Trust me, this is a must watch.
Boy, 12, followed down mountain by brown bear BBC. Excellent coaching by (presumably) parents and admirable cool-headedness. Running from a brown bear (this looks like a Euro grizzly cousin) = self-identification as prey.
Why glass frogs have see-through skin becomes clear in study Guardian (Kevin W)
"Superpower" Discovered in Squids: They Can Massively Edit Their Own Genetics Science Daily (David L)
Squids' Gene-Editing Superpowers May Unlock Human Cures Wired (David L)
How Thawing Permafrost Is Beginning to Transform the Arctic Yale E360 (Chuck L)
#COVID-19
Coronavirus has left Australian women anxious, overworked, insecure — and worse off than men again abc.net.au (Paul R). Sure that is generally true.
Personal #Coronavirus Update 03 May 23rd 2020 Steve Keen
Priests 'exorcising the coronavirus' BBC. Resilc: "Trump could try this soon."
Science/Medicine

Asia

How China Went Back to School YouTube (furzy). An unintended commentary on American incompetence. Contrast with: School's Out For … Ever? AirMail (J-LS)

'Japan Model' Has Beaten Coronavirus, Shinzo Abe Declares Financial Times

Syraqistan

By Air and Sea, Mercenaries Landed in Libya. Then the Plan Went South. New York Times. Wonder why this piece is running now. The point of Erik Prince is that he's America's big establishment mercenary, and I assume he offers a soup to nuts service. But why broadcast that he's able to mount a private army, and make clear an op gone bad in Libya financed by a buddy of his could conceivably have been a Prince deal? Unless it's to get out in front of the UN report? But a story in the NY Times gives it way more visibility than it would otherwise have. Even though the article finds only tenuous connections to Prince, my plugged-in contacts are abuzz over that aspect.

US

Finance/Economy
China?
Tension mounts in Ladakh as China brings in more troops; India maintains aggressive posturing Times of India. UserFriendly:

What could possibly go wrong? HK, and this? China using Covid to push all its territorial disputes at the same time? I'm guessing they have given up on playing nice and don't even care what our european poodles think. The assumption that we won't dramatically overreact because of covid is moronic, if anything Trump would welcome the distraction. Hot war here we come.

Does China offer the world more than the US? Asia Times (resilc)

China Is Its Own Worst Enemy Project Syndicate (UserFriendly)

China Will Use Its Digital Currency To Compete With The USD Forbes (Kevin W). *Sigh*. The way to become a reserve currency is 1. Run persistent trade deficits so your currency is held by parties outside your country and 2. Give them some OK places to park your currency besides cash. The US has Treasuries and other government guaranteed bonds, a well-regulated stock market for those who like to walk on the wilder side, as well as (until recently) cities with good airport access plus shopping, restaurants, museums and other attractions so that foreigners holding US currency might park it in US residential real estate.
Big Brother is Watching You Watch
Trump Transition
Trump Vows to Pull GOP Convention From Charlotte Without Crowds Bloomberg

Ann Coulter Turns on 'Disloyal Actual Retard' Trump in Twitter Rant The Wrap (furzy). FWIW, I am told Sessions is not bad by the standards of Alabama politicians.

The actual tweet:

Sessions HAD to recuse himself, you complete blithering idiot. YOU did not have to go on Lester Holt's show and announce you fired Comey over the Russian investigation. That's what got you a Special Prosecutor. https://t.co/fIzHtmbOfR

— Ann Coulter (@AnnCoulter) May 24, 2020

More from UserFriendly:

As far as people I disagree with go, I've always had a bit of a soft spot for Ann. But it sure is going to be amusing watching Liberal Democrats make her the new #Resistance hero. I don't imagine her taking that well.
UserFriendly on the tweet below: "How about we just flat out state that if you want to be a public servant you cannot have a net worth > $10 million." Moi: Why aren't we at least as agitated about people who get big ticket payoffs after serving in office?
When an elected official tells you, "Nobody needs to see my tax return" – that's the official whose tax return you most urgently need to see. pic.twitter.com/ADiDBmtsPO

— David Frum (@davidfrum) May 25, 2020
Ilhan Omar On Her Memoir And Moving The Needle Toward Progressive Policies NPR (UserFriendly). People this young should not write bios or memoirs unless they have witnessed or survived something truly epochal and want to get their POV in before historians try to set it in concrete.
2020
Care about Palestinians? Don't vote for Joe Biden. Vote for Donald Trump Haaretz (resilc). Don't shoot the messenger…

Biden Should Be Named in Criminal Probe in Ukraine, Judge Rules Consortiumnews. UserFriendly:"Dear God, if this is Trump it's gonna backfire. Literally no way the Dems buy that Ukraine just decided to do this now."

Throwing more fat on the fire: The colonial status of "The Independent Ukraine" publicly confirmed Saker (Chuck L)

Expect the improved versions to be slicker:

Brutal ad: pic.twitter.com/t2eU5HA8nV

— Caleb Hull (@CalebJHull) May 24, 2020

I wish this were satire but it isn't:

Joe Biden could walk into my bedroom and start hitting it from the back EVERY night without asking me if it's okay. I wouldn't care at all. I'd still HAPPILY vote for him. And I'm a cis straight man. pic.twitter.com/PIy5CczOoh

— ? ? MakeAmericaBlueAgain?? ? (@MakeAmericaBlu2) May 24, 2020

So how is this not functionally equivalent to the statement that Trump made in 2016 that led to widespread condemnation: "I could shoot somebody and I wouldn't lose any voters"?

A Warren VP Pick Would Show That Biden Is Serious About Repairing the Economy Washington Monthly (resilc). Lambert: "Please kill me now."

A Blueprint for Sanders and AOC to Take Over the Party? New York Magazine (furzy)
You've Been De-Banked! How An Unknown Counterterror Law Is Crippling The Movement Of Money & Humanitarian Aid Loeb Log (Chuck L). Important if nothing else to see how far-reaching US sanctions are and who gets picked up in their net.
Volkswagen loses landmark German 'dieselgate' case BBC (David L)
Book review of Capital and Ideology by Thomas Piketty Washington Post (UserFriendly)
$30 Oil Isn't Good Enough For U.S. Shale OilPrice (Kevin W)
What Is Going On in the US Housing Market? Brink. Important, in a bad way. Hope readers shred this. I would if I had time. The short version is "What about >20% unemployment, properly measured and coming, large-scale small business failures, don't you understand?" Look at the doubling of involuntary part-time employment as well as:
The number of persons not in the labor force who currently want a job, at 9.9 million, nearly doubled in April. These individuals were not counted as unemployed because they were not actively looking for work during the last 4 weeks or were unavailable to take a job.
Plus I know of employers who took PPP loans and don't see enough improvement in their business for them to be able to keep their current level of staffing once they are past the required 8 weeks of not cutting payrolls, so expect more blood on the unemployment front when the PPP juice wears off.
The Housing Vultures New York Review of Books
Hertz Was Already in Terrible Shape. The Pandemic Finished It Off. Wall Street Journal Disgraceful. No mention of Hertz's notorious dividend recap shortly after private equity firm Clayton, Dubilier & Rice bought it in 2005. It's been walking wounded since then.
Class Warfare
'Something isn't right': U.S. probes soaring beef prices Politico (Kevin W)

Billionaires Cowboy Up and Turn Wyoming Into a Gated Community Daily Beast

HEROES bill dishes out thin gruel for student-loan debtors: "Please, sir, I want some more." Condemned to DEBT. UserFriendly:

So literally nothing because private lenders won't even consider deferment or forbearance unless you are holding someone hostage and most people on federal loans are on income based.
Antidote du jour (Tracie H):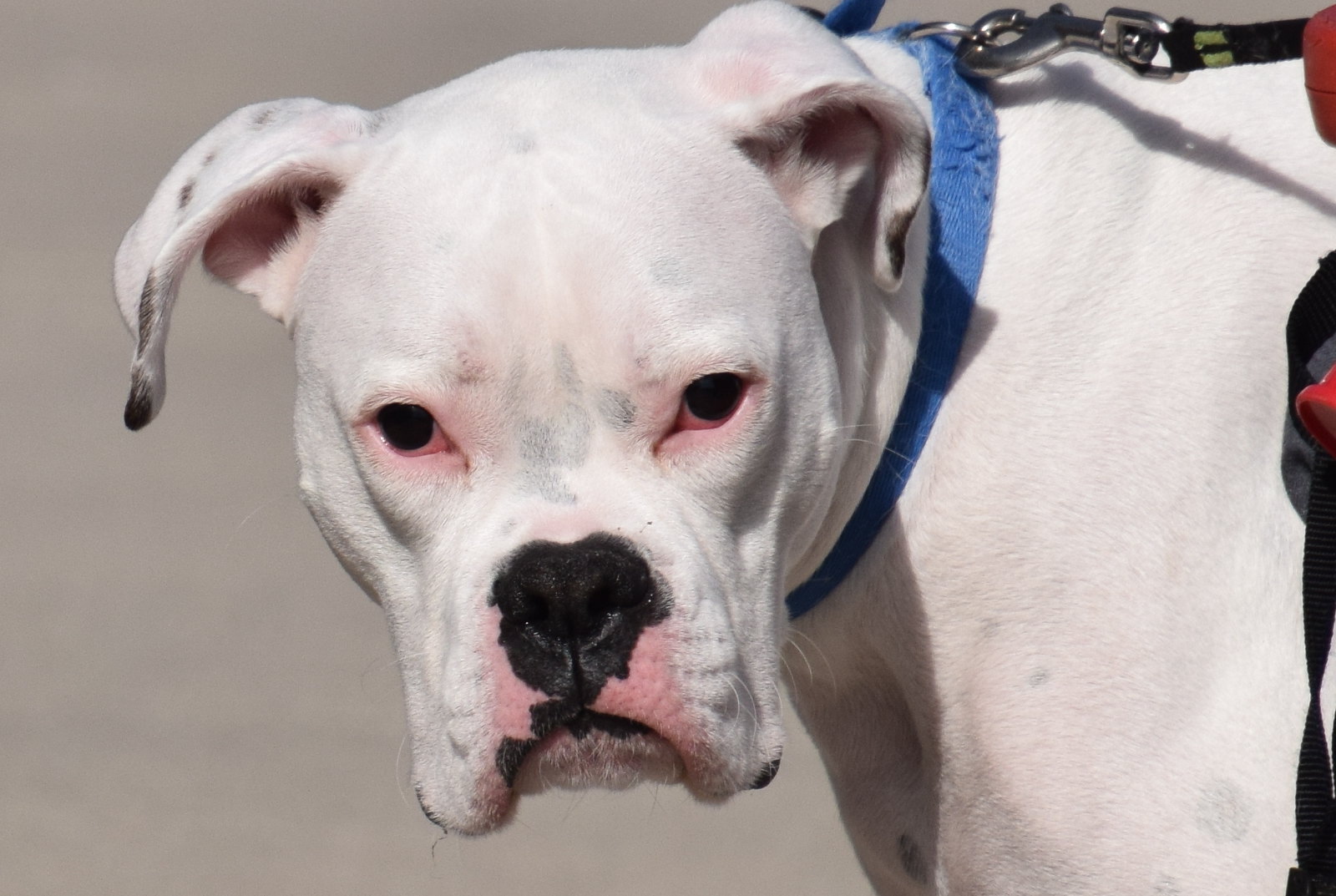 And a bonus, courtesy Chuck L. But orcas aren't after humans…and the kayak pilots seem to get that.
The last thing anyone would want is to be on that kayak when these guys show up! pic.twitter.com/Fd5M0S7iVY

— RT (@RT_com) May 24, 2020
See yesterday's Links and Antidote du Jour here.