Hummingbirds Learn to Count to Find Their Favorite Flowers Smithsonian
Country diary: mighty oaks have sprung from the work of the lively jay Guardian
Famished NYC Rats Are Harassing Outdoor Diners Forbes
From payments to armaments: the double life of Wirecard's Jan Marsalek FT (Richard Smith). Quite a lead: "It was early 2018 when Jan Marsalek, the young chief operating officer of German fintech champion Wirecard, held a meeting in his palatial home in Munich to talk about a new special project he was interested in: recruiting 15,000 Libyan militiamen." Second paragraph: "Mr Marsalek has now vanished…" Richard Smith comments: "Wirecard just keeps on giving."
Sovereign Creditors Must Not Rewrite the Rules During the Pandemic Project Syndicate
Most hedge funds to be allowed to keep equity holdings secret FT
#COVID19
CDC Whistleblower Identified the "Fatal Flaw" in Testing Years Ago POGO. Important.

A WHO-led mission may investigate the pandemic's origin. Here are the key questions to ask Science

* * *

About One-Third of Public Comfortable Returning to 'Normal Routine' — Roughly the Same Figure Since May Morning Consult

Coronavirus, unemployment, uncertainty imperil Texas workers: 'It trickles down' Los Angeles Times

Dozens of Mississippi lawmakers have coronavirus after weeks of refusing to wear masks CNN. Experience is a hard school…

Vigilance Had a Three-Month Shelf Life The Atlantic

America Is Being Way Too Calm About Covid-19 Cathy O'Neil, Bloomberg

Case study:

This is depressing. Breaks my heart and cannot stop thinking about it. A teenager dying of Covid-19. A Medical Examiner's report. pic.twitter.com/FvRVTxm9sc

— Mascaraprofs (@mascaraprofs) July 11, 2020

* * *

BCG vaccine protection from severe coronavirus disease 2019 (COVID-19) PNAS. From the abstract: "[E]very 10% increase in the BCG index, [an estimation of the degree of universal BCG vaccination deployment in a country,] was associated with a 10.4% reduction in COVID-19 mortality. Results fail to confirm the null hypothesis of no association between BCG vaccination and COVID-19 mortality, and suggest that BCG could have a protective effect. Nevertheless, the analyses are restricted to coarse-scale signals and should be considered with caution."

COVID-19 and blood type: What's the link? Los Angeles Times

HIV-1 did not contribute to the 2019-nCoV genome NLM

* * *

Studies Track Superspreading of COVID-19 WebMD

Air Conditioning May Be Spreading COVID WebMD (Furzy Mouse)

* * *

US bets on untested company to deliver COVID-19 vaccine AP

Personal Protective Pods are Here Core 77 (Re Silc).
Pandemic Threatens to Kill More From Hunger Than Infection Bloomberg
China?
China lays claim to a wildlife sanctuary, making it the third border dispute with Bhutan Straits Times

Leninists in a Chinese Factory Made in China

Hong Kong police raid office of pro-democracy camp primary election co-organisers PORI Hong Kong Free Press
Indonesia seizes two Chinese boats after body of man found aboard South China Morning Post
Singapore election latest: How the night unfolded Nikkei Asian Review.
Empty offices growing in Tokyo as virus gives tenants pause Japan Times
India
Why India and Russia Are Going to Stay Friends Foreign Policy
UK/EU
British Gov. Will Pay 50% Of Restaurant, Pub Bills To Stimulate Recovery Forbes

Fines, jail for non-compliance with face coverings law RTE (PD).

Danish nod gives Nord Stream 2 gas pipeline fresh traction Deutsche Welle
The New Pirates of Ancient Albion VenezuelAnalysis
RussiaGate
"Irreparable Harm": How The Flynn Case Became A Dangerous Game Of Legal Improvisation Jonathan Turley

New documents show internal debate over whether to prosecute Flynn Politico
New Cold War
The Washington Post and Its Cold War Drums Counterpunch
Trump Transition
2020
Broad disapproval for Trump's handling of coronavirus, race relations: POLL ABC

An interview with President Trump: 'The real hate is the hate from the other side' WaPo

'You get made fun of': Trump campaign office shuns masks, social distancing Politico
Democrats in Disarray
Oh, Neera:

if the GOP were smart this would be 2020's "basket of deplorables" comment. DNC saying its actually a good thing Those People are being ravaged by a deadly disease right now https://t.co/nvYzMaZJnJ

— Ape/Machine Interface (@chimponsey) July 10, 2020

California, which is tracking Texas and Florida quite nicely, is apparently not a "blue state" and did not have "the thinking."

Why Won't Democrats Just Come Out for Legalizing Marijuana? The Nation
Failed State Watch
Why Is a Tech Executive Installing Security Cameras Around San Francisco? NYT
Black Injustice Tipping Point
'This is a time bomb'—Leaked docs reveal homophobic, racist police instructors Daily Dot

Metro Council demands mayor send Breonna Taylor records or risk 'decisive action' Courier-Journal. A "Place-Based Investigations" squad…

Majority of Seattle council pledges to support Police Department defunding plan laid out by advocates Seattle Times
Class Warfare
Trump Would Like to See You Now Jamelle Bouie, NYT. "Workers are kept on edge — and willing to accept whatever wage is on offer — by the threat of immiseration. This, for politicians who back both big business and existing social relations, is a feature and not a bug of our economic system, since insecurity and desperation keep power in the hands of capital and its allies." Oddly, or not, Bouie applies this insight only to Trump. For a Democrat version, see NC here.

British PM Boris Johnson to tell firms to order staff back to workplaces: Media Straits Times

­­ ­'Anyone saying all their staff are on minimum wage in the garment industry is a fraud:' 'Sweatshop' owner of Boohoo factory confesses he pays workers a shocking £4 AN HOUR Daily Mail (J-LS).
Joe Costello on democratic politics and the Civil Rights Movement Immigrants as a Weapon
If it's Not "Cancel Culture," What Kind of Culture is it? (excerpt) Matt Taibbi (GF). "The woke version of erotica is writing an article for the Guardian about how 'ejaculating' skyscrapers are symbols of cisnormative dominance. They make the Junior Anti-Sex League seem like Led Zeppelin."
Antidote du jour (via):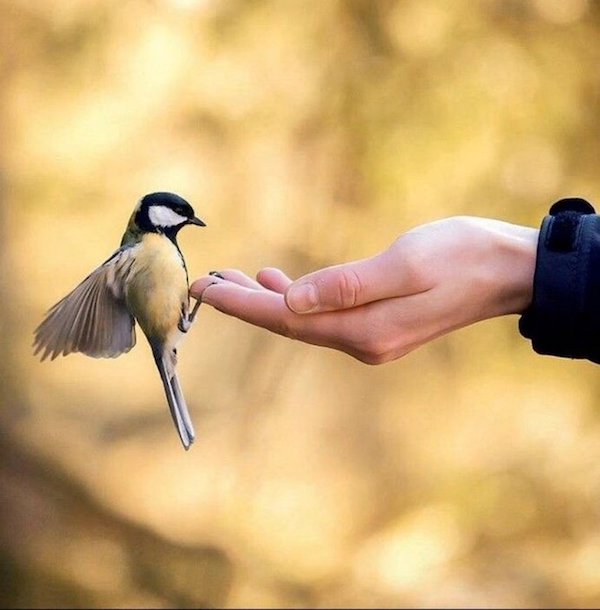 Bonus antidote:
Your Sunday joy.

Cats reacting to Durian fruit. pic.twitter.com/PLBPjAswZE

— Danny Deraney (@DannyDeraney) July 5, 2020
So how would cats react to pro-biotic durian beer?
See yesterday's Links and Antidote du Jour here.