'This is Nampa … not Tampa': Idaho police got a call about an alligator and couldn't believe it. Then they got there. USA Today
After 400 years, beavers allowed back in the wild in England for good Reuters
World food price index rises in July, extending rebound Reuters. Uh oh.
U.S. Worse Off Than Russia, Mexico in 2020 Economic Misery Ranking Bloomberg (Re Silc).
Ben Meng Resignation
Unfortunately, I can't work up a sense of grievance that nobody credited Yves for the role her scoop played in Meng's auto-defenestration yesterday. For the record, here are the publications that did, as of this writing:

Calpers investment chief resigns after 18 months at $400bn fund FT. "A person close to Calpers said Mr Meng had been after the Naked Capitalism website published allegations that the executive had failed to fully comply with the California Fair Political Practices Commission in relation to financial disclosure documents."

Trouble at Calpers: Abrupt Exit Hits $400 Billion State Fund Bloomberg

Update: CalPERS chief's abrupt resignation preceded by conflict of interest questions Sacramento Bee

And did not:

Calpers Investment Chief Ben Meng to Step Down From Largest U.S. Pension WSJ. If you are a WSJ subscriber, consider a polite email to the reporters, Heather Gillers (heather.gillers@wsj.com) and Dawn Lim (dawn.lim@wsj.com), asking them why they didn't credit Naked Capitalism, as did the FT and Bloomberg.

CalPERS investment chief steps down at $400 bln pension fund Reuters
#COVID19
Clinical Course and Molecular Viral Shedding Among Asymptomatic and Symptomatic Patients With SARS-CoV-2 Infection in a Community Treatment Center in the Republic of Korea JAMA. From the Findings: "In this cohort study that included 303 patients with SARS-CoV-2 infection isolated in a community treatment center in the Republic of Korea, 110 (36.3%) were asymptomatic at the time of isolation and 21 of these (19.1%) developed symptoms during isolation." From the Meaning: "; therefore, isolation of infected persons should be performed regardless of symptoms." (New York Times discussion here.)

Exposure to a COVID-19 carrier: transmission trends in respiratory tract and estimation of infectious dose medRxiv (BB). Serious work on droplet size and transmission. At the conclusion of the Discussion:

Now to derive an estimate of infectious dose, consider the March 2020 Skagit Valley Chorale superspreading incident inthe United States, where an infected person transmitted the disease to 52 other individuals in a 61-member choir group. Exposure time there was reported to be 2.5 hours; consequently, for an average RNA load (assuming that the carrier had mild-to-moderate symptoms), the number of virions depositing at a closely-positioned susceptible individual's nasopharynx over that duration approximates to (11/5) x 2.5 x 60 ≈ 330. So, 300 can be considered a conservative upper estimate for the COVID-19 infective dose, the order agreeing with preliminary estimates from replication rates of the virus. That the number of virions needed to establish the infection is, at most, O(102) is indeed remarkable! The scale clearly manifests how communicable this disease is, especially if discerned in the perspective of infectious doses for other airborne transmissions, e.g. the infective dose for influenza A virus, when administered through aerosols to human subjects lacking serum neutralizing antibodies, ranges between 1950 – 3000 virions. The discovery of infectious dose, together with this study's detection of droplet sizes that target the infection-prone nasopharynx, could provide a useful resource in mitigating the COVID-19 pandemic and in the mechanistic design of topical anti-viral therapeutics and targeted intra-nasal vaccines that can induce prophylaxis through mucosal and systemic immune responses.

The nose knows….

* * *

Povidone iodine (letter) Nature (J-LS). From May, still germane: "PVP-I has been shown to be a safe therapy when used as a mouthwash or taken nasally." Nasal spray would certainly be more convenient after, say, taking public transportation. And from the same authors–

The Use of Povidone Iodine Nasal Spray and Mouthwash During the Current COVID-19 Pandemic May Reduce Cross Infection and Protect Healthcare Workers SSRN. From March. "In early SARS-CoV-2 infection, viral titres of greater than 107/mL in saliva and nasal mucous can be found; minimisation of these titres should help to reduce cross infection. Povidone-iodine (PVP-I) disinfectant has better anti-viral activity than other antiseptics and has already been proven to be an extremely effective virucide in vitro against severe acute respiratory syndrome and Middle East respiratory syndrome coronaviruses (SARS-CoV and MERS-CoV). Its in vivo virucidal activity is unknown, but it retains its antimicrobial activity against bacteria in vivo intraorally and one application can reduce oral microbial flora for greater than 3 hours."

* * *

Reopening Primary Schools during the Pandemic NEJM

'The Photo Does Not Look Good': Georgia School's Crowded Halls Go Viral NYT. The photo:

A family member teaches at this high school in Georgia (North Paulding High) that's made the news. Teachers and students were told they could be suspended if they posted photos of the school in a bad light. The student who took this photo for the yearbook has been suspended. pic.twitter.com/plds4vZPNN

— Jamie Ford (@JamieFord) August 6, 2020

Superintendent Brian Otott: "Wearing a mask is a personal choice, and there is no practical way to enforce a mandate to wear them." Make going maskless against the dress code. Problem solved.

* * *

The first Phase 3 coronavirus vaccine trial in the US is expected to begin next week. Here's how the vaccine works CNN

The Capital Note: COVID's Casualties National Review

The Nightlife Rescue Plan That Could Save Your City's Scene Bloomberg

Where the Pandemic Is Only Getting Worse The Atlantic

The next virus pandemic is not far away — unless humans change the way they live Los Angeles Times
Once praised for taming the pandemic, Asian-Pacific nations worry about new onslaught Science
China?
India
A Year After Article 370's End, a Dangerous Silence in Kashmir The Diplomat\

Middle class incomes were worst hit by India's harsh coronavirus lockdown The Scroll

India's Army of 600,000 Virus-Hunting Women Goes on Strike Bloomberg
Pakistan's new Kashmir map links it to China, fuelling India's fears of war with both South China Morning Post
Pakistan's bubble sacrifices can smooth edge to old England rivalry Guardian. Cricket.
The Koreas
Bolton memoir: guide for how not to negotiate with North Korea Korea Times

South Korean farmers bartering sugar for North Korean liquor to bypass sanctions Straits Times
Indonesia imposes 10% VAT on Facebook, Disney, Tiktok The Star
Syraqistan
Elliott Abrams, convicted of lying about Iran-Contra, named special representative for Iran CBS
A Kenyan COVID-19 notebook: The 'mama mbogas' and the path to recovery The New Humanitarian
UK/EU
How the People's Vote fell apart FT

Coronavirus rallies: Germany's growing anti-lockdown movement Deautsche Welle

The Fall of the Wall and the "Schwarze Null" – Understanding Germany's Surplus Forum for a New Economy
RussiaGate
An Open Letter to Connecticut U.S. Attorney John Durham Just Security

There Is No Russian Plot Against America Foreign Affairs

State Dept. Traces Russian Disinformation Links NYT. Something is wrong on the Internet. Honestly, the Imperial Hegemon should man up.
Trump Transition
Police State Watch
Incremental Change Is a Moral Failure The Atlantic

Minneapolis Announces Plan To Replace Police Officers With Thousands Of Heavily Armed Social Workers The Onion
Hiroshima
Sleepwalking Into the Atomic Age Slate

Op-Ed: U.S. leaders knew we didn't have to drop atomic bombs on Japan to win the war. We did it anyway Los Angeles Times

Hiroshima And The Evil Jinn The American Conservative
When Henry Wallace Warned of 'American Fascism' American Prospect. Makes you wonder if Wallace would have dropped The Bomb.
Guillotine Watch
"Deals Are Ending in a Bidding War and Tears": In the Hamptons, the Rich Are Buying Up Quarantine Mansions for the Whole Family Vanity Fair (Re Silc).

How the American West became a 'billionaire wilderness' and home to the most unequal part of the country Business Insider
Black Injustice Tipping Point
The Triumph of Black Lives Matter and Neoliberal Redemption Cedric Johnson, nonsite.org
The frustration of trying to invest in my hometown BBC
Class Warfare
People Are More Likely to Catch COVID East of 82nd Avenue. That's Where Portland's Housing Is the Most Overcrowded. Williamette Week
NASA to Reexamine Nicknames for Cosmic Objects NASA
Michelle Obama says she's suffering from 'low-grade depression.' What does that mean? USA Today
Antidote du jour (via):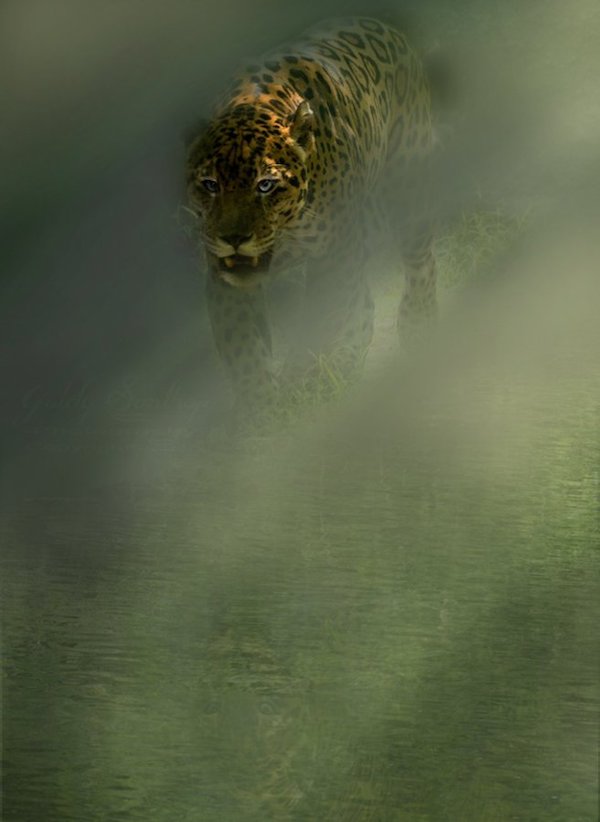 Fraudsters beware….
See yesterday's Links and Antidote du Jour here.