Ice Sheet Melting on Track With Worst-Case Scenario TreeHugger (Re Silc).
The mystery of the Murray-Darling's vanishing flows ABC Australia
Germany Ends Probe Into Wirecard Accusations Of Journalists PAYMNTS.COM
The Wirecard scandal is a warning to the EU to think twice before cutting itself off from London's financial expertise City AM
Five Eyes nations start new club for competition regulators and paint target on digital giants The Register
Inside the Hidden World of Legacy IT Systems IEEE Spectrum
#COVID19
China?
U.S.-China tensions threaten supply chains in almost all industries Felix Salmon, Axios

President Xi Jinping outlines areas where China will never accept foreign interference Straits Times

Trump-Xi Rift Plays Out With Some 100 Canceled Exchanges, Talks Bloomberg
India
Lifting of restrictions untimely and dangerous The Daily Star. Bangladesh
How the coronavirus pandemic has propelled modern slavery in Asia's garment industry South China Morning Post
Syraqistan
Sheldon Adelson set to buy US Ambassador's Herzliya home Globes. That's nice.
Mauritius
Tug Involved in Mauritius Cleanup Sinks Killing Three Maritime Executive
Brexit
Brexit: 'Significant gaps' in UK's border plans BBC

Learning for government from EU Exit preparations (PDF) National Audit Office (summarized here). Page 18:

29 While government quickly developed a view on where its work was affected by EU Exit and its own actions, it was much slower in developing an understanding of how to achieve a good outcome when this required action from many parties, not just government. The issue was exacerbated by an uncertain political climate where significant policy decisions happened late in the day. We found that , rather than beginning to share thinking or preparations at a time or in ways that would have helped stakeholders with their own preparations. For example, in 2018 both Defra and DfT told the Committee of Public Accounts that at that time they had asked third parties to sign non-disclosure agreements when discussing departmental plans, and particularly the development of Technical Notices, with stakeholders. The Committee set out the risk that these agreements undermined transparency and hampered the spread of information to the business community at large.13 Across government, 106 Technical Notices were published over the course of August, September and October 2018 – two years after government started planning for EU Exit, and at most nine months before a possible no-deal exit in March 2019.

30 More widely, the government underestimated the challenge involved in preparing stakeholders outside government for EU Exit. DExEU's own monitoring of progress focused on what departments needed to do and did not consider who else needed to take action and whether they were ready. This meant that departments simply didn't put enough thought, or give enough time, to what their stakeholders needed. . Crucial parts of systems development, such as operational testing, were limited in scope because of the time available or were only able to be carried out after the deadline for EU Exit was extended.
I'm not sufficiently well-versed in UK official-ese to know how brutal this caning is. However, it is clear that more than "secrecy" is the problem, as the Guardian would have it.
UK/EU
France first? Macron €100 billion recovery plan bets on manufacturing France24

Why the French will secretly miss us this summer The Telegraph

I Witnessed Labour Staff Working to Undermine Jeremy Corbyn's Leadership Novara Media
New Cold War
Novichok and Nonsense: From a post-factual to a post-logic world Glibert Doctorow

Navalny, Novichok and Nord Stream 2 — Germany stuck between a rock and a pipeline Deutsche Welle
2020
The Trump Era Sucks and Needs to Be Over Matt Taibbi. "Ever since Trump jumped into politics, the pattern has been the same. He enters the arena hauling nothing but negatives and character liabilities, but leaves every time armed with winnable issues handed to him by overreacting opponents." Terrific!

Rebuilding the Economy Will Require Biden to Think Very Differently Than 2009 Portside (LS).

DHS: Russia Will Interfere With U.S. Elections By Promoting Alleged Russian Interference With U.S. Elections Moon of Alabama. Seems legit.
Trump Transition
Protests and Riots
Reports: Michael Reinoehl, suspect in fatal shooting of 'Patriot Prayer' backer in Oregon, killed by federal task force USA Today. Reinoehl was no angel (non-ironically). More from the NYT on Reinoehl's role as a "de-escalator" in the protester's security team.

Kenosha Police Already Had a Reputation Slate

Facebook Said It Removed A Militia Event Page Threatening Violence In Kenosha. It Didn't. Buzzfeed
Police State Watch
Gunz
Smith & Wesson boss says US gun sales boom is 'unparalleled' FT
Groves of Academe
ACCESSIBLE
U of Illinois brought back 40,000+ students to campus based on a model created by 2 very confident physicists, who said epidemiology was important but intellectually unchallenging.

Things are not going as planned, because it turns out students party and live together. pic.twitter.com/IxMqKjEuNb

— Self-certified armchair epidemiologist (@yellingatwind) September 4, 2020
Black Injustice Tipping Point
Prosecutors' Plea Deal Required Drug Suspect To Name Breonna Taylor A 'Co-Defendant' NPR. Narrator: "He didn't take the deal."
Mader: We Must Learn From Defiant Debtors Progressive International
Class Warfare
Affluence Killed New York, Not the Pandemic The Atlantic

New York City Warehouse Storing Million-Dollar Art to Shut Down Bloomberg. Too much money sloshed in to New York. Now it's sloshing out.
New York and San Francisco Can't Assume They'll Bounce Back Noah Smith, Bloomberg
Remote Work Is Killing the Hidden Trillion-Dollar Office Economy Marker
Is the American Dream over? Here's what the data says World Economic Forum
Antidote du jour (via):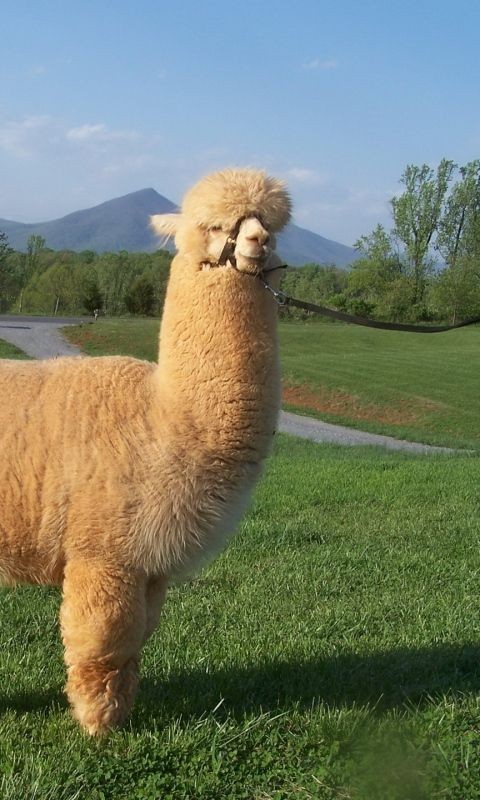 Bonus antidote (dk):
The ? best ? thing ? you'll ? see ? today! ?

? Keeper Katherine with Blondie the Echidna at Healesville Sanctuary pic.twitter.com/99CLDsDroJ

— Zoos Victoria (@ZoosVictoria) September 1, 2020
See yesterday's Links and Antidote du Jour here.