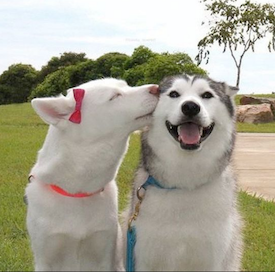 Harry Shearer, a longstanding friend of Naked Capitalism as well as a regular donor, is teaming up with two generous anonymous donors in this fundraiser for the biggest NC "Double Your Donations" challenge ever! They will match the next 35 donations of $100 and the next 40 of $50.
Make this big-hearted offer a swift success by going to our donation page now!
Many of you found us due to Harry being so kind as to have us regularly on his public radio program, Le Show, and I hope his challenge stirs fond memories of those and his many other interviews.
And thanks to the way so many of of you have responded generously to our appeals, we have sped through two donor targets and are close to hitting our recent one of 1600 contributors. We're increasing that goal to 1800. You still have time to make this our best fundraiser ever!
And readers keep letting us how they use the information here, both from posts and our discerning commentariat.
From Ciarán:
Already contributed (a modest amount, sadly!) earlier this afternoon. I'm sure you are well aware from different grateful readers of the many, many excellent things about NC. The Links and Water Cooler (which I'm aware is a discrete entity) have served as reliable news aggregators for me. The comment community has not only continued to be well curated, but some commenters have even pointed to me to some amazing books that I would never have thought to read.

However, above all, I will be forever grateful to you and NC for hosting the epic Hubert Horan take-down of Uber – extremely useful ammo for use in conversations with those who still think their 'product' was anything remotely like a useful addition to society.

Keep up the great work – when I get my finances in order again, I shall contribute much more regularly.
And Karen P:
You, along with Lambert, Jerry-Lynn and Jules provide such a service to me with your links and your original writing, how could I not contribute. I just wish I could give more! I am with those other commenters who say they always read NC with their morning coffee.
And the reader formerly known as 3.14e-9, henceforth "Brunches with Cats":
Last week, a reader observed that, while $60 isn't feasible for someone in precarious financial circumstances, $5/month is manageable. I took that to heart and just set up a monthly donation via PayPal. Still, I wish it could be more….The donation pitches have all been terrific, and all the goals worthy (although Yves should have asked for a bigger yacht). Nonetheless, it's fitting that the current fundraising goal is for more original reporting. As a former freelance journalist, I'm 200 percent behind higher pay for writers, particularly when there's eye-glazing research involved.

Thank you all for your dedication and hard work.
And Gerry Y:
IMHO Naked Capitalism is the best source of information on the internet!!
Superb reporting – I do not know how you and staff get it done and out every day – Amazing !!!

Thanks for all you all do.
Thanks to Harry and his fellow donors for their generosity, and I hope readers will respond in kind.
You can make your contribution here, via check, debit or credit card, or PayPal. If you give by check, be sure to let us know by e-mailing us at yves@nakedcapitalism.com with "Harry Shearer Challenge" in the subject line.
And if $100 sounds like a lot, don't let that stop you from making a donation if you've been planning to but haven't had time yet. Every contribution helps us meet our goals.
And no matter what your situation is, you can help in another very important way, by encouraging others to check out the site, by telling friends, family, and colleagues, and by discussing posts you like on social media Facebook and Twitter
So I hope you'll take Harry and his friends up on his fundraiser challenge in whatever way you can! Thanks so much!