Milestone for Notre-Dame as fire-damaged scaffolding cleared Agence France Presse
Cygnet failure! Hapless rail staff struggle to round up two runaway swans after they land on station platform Daily Mail
Bitcoin finally finds a rationale in doomsday scenarios FT
Stablecoins: risks, potential and regulation (PDF) Bank of International Settlements
What's next for the Treasury-Fed COVID-19 lending facilities? Brookings Institution
Southwest CEO: "You should fly" Axios (Re Silc).
Qantas boss says passengers will need to be vaccinated for international flights CNN
#COVID19
Doctors say CDC should warn people the side effects from Covid vaccine shots won't be 'a walk in the park' CNBC (Re Silc). If we want to destroy uptake, lots of unexplained and ugly side effects would be the way to go…

The Public's Willingness to Get a Coronavirus Vaccine Ticks Up Slightly With Promising Developments and Surge in Cases Morning Consult. Averages conceal:

Developing Safe and Effective Covid Vaccines — Operation Warp Speed's Strategy and Approach Moncef Slaoui and Matthew Hepburn, NEJM

Covid-19 roundup: Russia prices vaccine 'two or more times cheaper' than mRNA shots; Sinovac PhIII data expected in early December Endpoints News

AstraZeneca probes 'mistake' behind 90% COVID-19 vaccine efficacy Fierce Biotech. So they gave 2,741 test subjects the wrong dose. That's not a good look.

* * *

A Cluster-Randomized Trial of Hydroxychloroquine for Prevention of Covid-19 NEJM. From the Conclusions: "Postexposure therapy with hydroxychloroquine did not prevent SARS-CoV-2 infection or symptomatic Covid-19 in healthy persons exposed to a PCR-positive case patient."

* * *

The perspective of fluid flow behavior of respiratory droplets and aerosols through the facemasks in context of SARS-CoV-2 Physics of Fluids. From the Abstract: "Key design aspects such as thermal comfort and flow resistance are discussed."

* * *

Does contact tracing work? Quasi-experimental evidence from an Excel error in England (PDF) CAGE Research Centre. A natural experiment. From the Abstract: "Between September 25 and October 2, 2020, a total of 15,841 COVID-19 cases in England (around 15 to 20% of all cases) were not immediately referred to the contact tracing system due to a data processing error. Case information was truncated from an Excel spreadsheet after the row limit had been reached, which was discovered on October 3. There is substantial variation in the degree to which different parts of England areas were exposed – by chance – to delayed referrals of COVID-19 cases to to the contact tracing system. We show that more affected areas subsequently experienced a drastic rise in new COVID-19 infections and deaths alongside an increase in the positivity rate and the number of test performed, as well as a decline in the performance of the contact tracing system. Conservative estimates suggest that the failure of timely contact tracing due to the data glitch is associated with more than 125,000 additional infections and over 1,500 additional COVID-19- related deaths. Our findings provide strong quasi-experimental evidence for the effectiveness of contact tracing."

Event-specific interventions to minimize COVID-19 transmission PNAS From the Abtract: "We center our discussion on what we call 'event R,' or R, namely the expected number of newly infected individuals at an event due to the attendance of a single infected individual." In essence, an algo for planners.

Test sensitivity is secondary to frequency and turnaround time for COVID-19 screening Science. From the Abstract: "These results demonstrate that effective screening depends largely on frequency of testing and the speed of reporting, and is only marginally improved by high test sensitivity."
China?
2/2

It thought itself very successful in the beginning mainly because it underestimated and underpriced risk. After a decade or so it discovered that it hadn't really understood what it was doing and began taking on large losses, after which it cut back sharply.

— Michael Pettis (@michaelxpettis) November 24, 2020
Japan fights COVID-19 in luxurious style with US$9,600 masks Channel News Asia
How climate change, lack of insurance, push farmers out of agribusiness The Rappler
Syraqistan
Why the Arab Spring Failed Jacobin
UK/EU
Brexit
US doesn't want guarded border on Ireland – Biden BBC

Biden's secretary of state pick compared Brexit to 'a dog being run over by a car' Independent

Brexit stems from a civil war in capitalism – we are all just collateral damage George Monbiot, Guardian (PD).
Trump Transition
Initial Batch Of COVID-19 Vaccines Will Go To States Based On Population, Not Risk NPR

Pompeo spells out the new normal: All criticism of Israel is 'antisemitic' Middle East Eye

Unemployment Scam Using Inmates' Names Costs California Hundreds of Millions NYT
2020
Computer repairman who claimed he gave Hunter Biden data to Giuliani closes shop as laptop saga gets stranger USA Today
Biden Transition
* * *
A Long-Forgotten CIA Document From WikiLeaks Sheds Critical Light on Today's U.S. Politics and Wars Glenn Greenwald (E. Mayer).
How the US Used Disinformation and the 'Jakarta Method' to Change the World CNN
Our Famously Free Press
Democrats in Disarray
How do we avoid future authoritarians? Winning back the working class is key Bernie Sanders, Guardian. The Guardian, not WaPo or the Times?

What Did the Democrats Win? Michael Tomasky, NYRB (Re Silc).
Imperial Collapse Watch
America and Britain are the Big Losers on the World Stage Patrick Coburn, Counterpunch
Class Warfare
The New Money Trust: How Large Money Managers Control Our Economy and What We Can Do About It American Economic Liberties Project
Antidote du jour (via):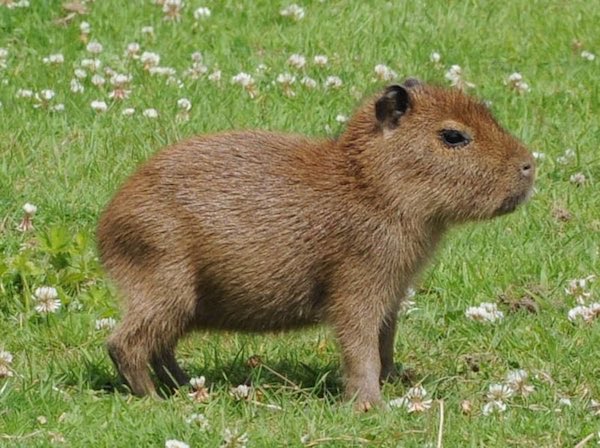 See yesterday's Links and Antidote du Jour here