How to watch tonight's 'great conjunction' of Jupiter and Saturn LiveScience. Several webcasts.
Light Pollution Is Causing Birds to Nest Earlier, Mitigating Some Effects of Climate Change Smithsonian (Re Silc).
Giant black vultures besiege a small Pa. town. Killing them is illegal. Now what? Philadelphia Inquirer
Google, Facebook Agreed to Team Up Against Possible Antitrust Action, Draft Lawsuit Says WSJ. "Team up." Points for the self-own by two mutuals?
Lael Brainard: Strengthening the financial system to meet the challenge of climate change (speech) Bank of International Settlements. Good to see Neera's shop hosting events like this.
The Stimulus/Relief Bill
Six things you may have missed in the US stimulus bill FT. Means-testing and complex eligibility requirements, for one thing:

One of the reasons the $600 check matters is people just get the money without the humiliating bureaucracy. And the bureaucracy is meant as a humiliation. https://t.co/2WfzZEMuvf

— Matt Stoller (@matthewstoller) December 21, 2020

That's hardly fair. Such bureaucracies are also Jobs Guarantees for those with the credentials to run them.

How powerful health providers tamed a 'surprise' billing threat Politico

Mitch McConnell Successfully Blocked Mandatory Paid Leave For Workers With COVID Buzzfeed

GOP Senator's Last-Minute Fed Language Helps His Biggest Donors David Sirota and Matthew Cunningham-Cook, Newsweek

Pirating Streamed Content to Become Felony TV Technology. "The bill targets large-scale, criminal, for-profit streaming services, not good faith business disputes or noncommercial activities. Nor does it target individuals who access the pirated streams, knowingly or unknowingly."
#COVID19
ACIP: Adults Ages 75+, 'Frontline' Workers Get COVID-19 Vaccine Next MedPage Today

Rio Grande Hospital Workers Turned Down the Vaccine. A Senator and a Sheriff's Deputy Lined Up Instead. Pro Publica

3 lessons from Stanford's Covid-19 vaccine algorithm debacle STAT

* * *

Possible Aerosol Transmission of COVID-19 Associated with an Outbreak in an Apartment in Seoul, South Korea, 2020 International Journal of Infectious Diseases. From the Abstract: "We investigated the epidemiological relationship among infected cases on a recent cluster infection of COVID-19 in an apartment building in Seoul, South Korea. All infected cases were found along two vertical lines of the building, and each line was connected through a single air duct in the bathroom for natural ventilation. Our investigation found no other possible contact between the cases than the airborne infection through a single air duct in the bathroom. The virus from the first infected case can be spread to upstairs and downstairs through the air duct by the (reverse) stack effect, explaining the air movement in a vertical shaft…. This study suggests aerosol transmission, especially indoors with insufficient ventilation, which is underappreciated." Handy diagram:

Flow-Mediated Susceptibility and Molecular Response of Cerebral Endothelia to SARSCoV-2 Infection (PDF) Stroke (nvl) (press release). From the Abstract: "Brain endothelial cells are susceptible to direct SARS-CoV-2 infection through flow-dependent expression of ACE2." Caveat: Study is in vitro.

Vaccinating Pregnant and Lactating Patients Against COVID-19 (practice advisory) American College of Obstetricians and Gynecologists

* * *

Four Months That Left 54,000 Dead From COVID in Long-Term Care AARP

Trump Officials Tried To 'Cripple' The CDC's COVID-19 Response, House Panel Says AP

How Effective Is the Mask You're Wearing? You May Know Soon NYT
How Science Beat the Virus The Atlantic
U.S. physicists rally around ambitious plan to build fusion power plant Science
Why An 'Operation Warp Speed' Approach Is Needed For Climate Change Forbes
China?
Breakingviews – China's economic triumphalism gets harder to take Reuters

An 18th Procrastination: Season finale A Procrastination. Deck: "In which Hong Kong reaches the end of a long year."

China Used Stolen Data to Expose CIA Operatives in Africa and Europe Foreign Policy
Taiwan reports first locally transmitted COVID-19 case in more than 8 months Channel News Asia
India
'This winter, our hearts are burning embers' People's Archive of Rural India
Syraqistan
Nagorno-Karabakh and the Fresh Scars of War The National Interest

How the Army Out-Innovated the Islamic State's Drones War on the Rocks
Kenya's Mobile-Banking Pioneer to Expand into Money Management Bloomberg
UK/EU
'Sick man of Europe': UK cut off over fears about new COVID strain Reuters

Work begins on 'Freedom passports' to allow those who test negative into pubs Mirror
A medieval European union: why the Hanseatic League still matters History Extra
Brexit
Brexit transition period will not be extended amid the border chaos linked to new Covid strain, No 10 says iNews but Britain and France race to negotiate reopening of borders FT

U.K. Gets Preview of Brexit Chaos With France's Truck Blockade Bloomberg. Bad timing:

Supply chain disruption is the last thing the UK needs right now. Look how low retailers' inventories are! pic.twitter.com/QFA7JUWsBp

— Dom White (@DomWh1te) December 21, 2020
Assange
It would be great if Trump pardoned Assange, because Biden certainly won't:

Not only does Sarah Palin apologize for public mobbing against Julian Assange—in 2010, she said hunt him down like an al Qaeda terrorist—but she also offers more clear position on one of most alarming cases against global press freedom than virtually all progressives in Congress https://t.co/B1Vw4GCv08

— Kevin Gosztola (@kgosztola) December 20, 2020
Ontario will enter strict lockdown on Dec. 26, nearly all non-essential businesses to close CTV News
Trump Transition
Barr: No special counsel needed on election fraud or Hunter Biden NBC. So I guess that entitles Barr to a Resistance party card?
Democrats en Deshabille
Congress to approve $1.375 billion for border wall in 2021 The Hill. I just don't understand why liberal Democrats keep giving Hitler new toys.

Sister Insider Katha Pollitt, Democracy Now. Book review of Molly Ball's Pelosi. Deck: "Nancy Pelosi has broken more glass ceilings than most women will ever see. But does America wants [sic] badass women?"
Our Famously Free Press
Maybe Freedom is Having No Followers to Lose Zeynep Tufecki, Insight. On the dynamics of social media:

[O]n social media, the dynamic for in-group status assertions and status competition is strong—and getting stronger for this topic as the pandemic rages on. I'm no stranger to this dynamic, as it is something that's very common among social movements (something I've studied at length) and, well, pretty much any human group….

One really interesting pattern in all this status-justling as well as substantive and important gatekeeping has been that sometimes, the people with the highest status—leaders in a scientific field—can be less caring of the status aspect of all this. In fact, that is one of the advantages of the academy and the process of tenure. The same dynamics that produces the occasional curmudgeon Nobel laureate in chemistry who makes ridiculously wrong claims about epidemiology produces, in my impression, an often larger number of people on top of their fields who are beyond status competition and can be bold.

How The New Yorker Fell Into the "Weird Japan" Trap The New Republic. Add, to the New Yorker and The Atlantic debacles mentioned in the article, Rukmini Callimachi's recent fabrications at the New York Times. Happily for Callimachi, she landed on her feet, being simply moved to another beat, rather in the manner of a well-networked cleric being moved from one parish to another parish in the Catholic church.
Boeing
Boeing should build 757 replacement in Washington Leeham News and Analysis. Persuasive, although Boeing management might not find it so, given that their main priority is busting the unions, as opposed to building planes that don't fall out of the sky or catch fire.
Black Injustice Tipping Point
Robert E. Lee's Statue Was Finally Taken Out of Congress Vice (Re Silc). Of the photo accompanying the article, Re Silc comments: "I like the chains." Lambert here: One of the many pleasures of the Civil War podcast is listening to Rich and Tracy politely and methodically explain how Lee lost the Battle of Gettysburg through inferior generalship. We are now on Episode #347 (!). That said, we've now had two enormous Black uprisings that culminated in episodes of statue removal, fundamentally a form of symbol manipulation without effect on material conditions. Something to think about?
Imperial Collapse Watch
West Point accuses more than 70 cadets of cheating in worst academic scandal in nearly 45 years USA Today
Class Warfare
Hospital Laundry Workers Fear Their Infection Risk Is Rising Bloomberg
The Man I Saw Them Kill Elizabeth Bruenig, NYT. Capital punishment.
Antidote du jour (via):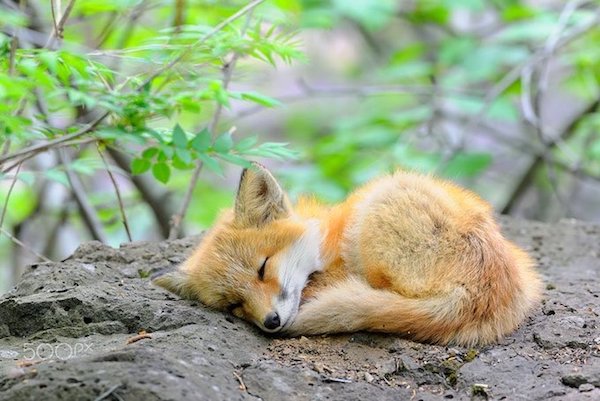 See yesterday's Links and Antidote du Jour here