Cat Cafe Gets Funding To Help With Pandemic Surge In Demand For Cats Bklyner. Go long cats.
How does international capital flow? Bank Underground. In the wake of the gunboats?
Trade sentiment and the stock market: new evidence based on big data textual analysis of Chinese media Bank of International Settlements
The Courage to Learn: A Retrospective on Antitrust and Competition Policy During the Obama Administration and Framework for a New Structuralist Approach (PDF) American Economic Liberties Project. Stoller's thing.
Theranos destroyed crucial subpoenaed SQL blood test database, can't unlock backups, prosecutors say The Register
Capitol Hill Seizure
DOJ probing sedition in connection with Capitol riot Politico

How the Capitol riot revived calls to reform Section 230 Politico
Nearly 2 in 5 Say Social Media Companies' Decisions to Temporarily Suspend Trump's Account Are 'Exactly Right' Morning Consult
Impeachment
McConnell is said to be pleased about impeachment, believing it will be easier to purge Trump from the G.O.P. NYT

House passes bill calling on Pence to remove Trump The Hill

How Liz Cheney became the conscience of Republicans Chris Cilizza, CNN
Coronapolitics from the Reichstag to the Capitol Boston Review
#COVID19
Wastewater-based epidemiology: a 20-year journey may pay off for Covid-19 STAT. Wastewater testing is non-intrusive and doesn't enrich Silicon Valley, and so, like medical dogs, may prove to be a non-starter. Although it has been implemented in a few states: Missouri, New Mexico, Washington. And Massachusetts–

Wastewater COVID-19 Tracking Massachusetts Water Resources Authority. Handy (pilot data) chart from Biobiot:

Look out, Boston. Also, it couldn't hurt to push this technology with your local water and sewer authority.

* * *

Ventilation and viral loads: the key misunderstandings of how coronavirus spreads Science Focus

What Makes Building Ventilation Good Enough to Withstand a Pandemic? Bloomberg

* * *

An evidence review of face masks against COVID-19 PNAS. An awesome multidisciplinary round-up, well worth a read (and worth forwarding to relevant decision makers, even at the local level). From the Abstract: "The preponderance of evidence indicates that mask wearing reduces transmissibility per contact by reducing transmission of infected respiratory particles in both laboratory and clinical contexts. Public mask wearing is most effective at reducing spread of the virus when compliance is high. Given the current shortages of medical masks, we recommend the adoption of public cloth mask wearing, as an effective form of source control, in conjunction with existing hygiene, distancing, and contact tracing strategies."

* * *

We need a better way of distributing the covid-19 vaccine. Here's how to do it. WaPo. "Distribution should be redesigned to work in the health system we have."
Canada, US extend closure of shared border to Feb 21 France24
China?
China imposes tough new curbs on 23m people after Covid outbreak FT

Sinovac's vaccine general efficacy less than 60% in Brazil trial – report Reuters

Amid 'chaos in the West', Chinese law enforcers told to keep grip on social stability South China Morning Post. Commentary:

2/11

through "a period of turbulent change", in Beijing's words, and great structural adjustments, but usually when that happens, what matters in the long run is not how stable a system seems but rather how successfully political, economic and social institutions adjust to…

— Michael Pettis (@michaelxpettis) January 11, 2021
For Covid Vaccine Storage, Philippines May Tap Meat and Fish Freezers for Help Bloomberg
"No More 'America No. 1′" The Blue Roof
Lessons from the American insurrection Bangkok Post
India
'I really want to go to Delhi' People's Archive of Rural India

India's quick nod to homegrown COVID-19 vaccine seeds doubt AP

Despite Mounting Disputes, Govt Presses Ahead With Vaccine Roll Out The Wire
Syraqistan
Nagorno-Karabakh: Putin hosts talks between Azerbaijan, Armenia leaders France24

Erdogan's great game: The Turkish problem on the EU's doorstep FT

This image seems…. oddly structural:

Inside Israel's social media campaign to woo the Middle East https://t.co/Zs8r9G9DmB pic.twitter.com/ConeeNhRck

— Reuters (@Reuters) January 12, 2021

Lawsuit threatens $23B weapons sale to UAE Defense News. That's a damn shame.
UK/EU
Rush-hour traffic in London hits its highest level during third lockdown as key workers continue to commute to work Daily Mail. We saw the same pattern of third-wave pandemic fatigue in Seoul's subway system (Links 2020-12-19).

BoJo, good job:

#FreeSchoolMeals On the left £30 of food. On the right what private company Chartwells have supplied having been awarded a government contract to supply for £30 free school meals.

Utterly shameful profiteering off some of the country's most disadvantaged kids! pic.twitter.com/XcmUm8qM1h

— MunchBunch (@Munchbunch87) January 11, 2021

Send them a message!
Populist Amlo's tight grip on Mexico finances holds back Covid stimulus FT
Biden Transition
Atop the Powerful Budget Committee at Last, Bernie Sanders Wants to Go Big NYT. Sanders controls the reconciliation process, apparently.

Biden dresses down his Covid team over plans to speed vaccinations Politico. West Wing brain, West Wing brain: "'[Covid coordinator Jeff] Zients, a business executive, and [his deputy Natalie] Quillian, who was until recently a partner at Boston Consulting Group, do not have public health background…. 'They probably require some more practical doers with deep experience in navigating business and government,' the person who has been working with the transition said. 'People who have actually made a bill become law or pulled together industries and understand what businesses are capable of and what they're not.'" Or the government? Funny how the Defense Procurement Act has faded from view. It used to be conventional wisdom among liberal Democrats that Trump should have invoked it instantly, for example to manufacture masks. (Zients was on Facebook's board until 2020, and resigned as CEO of Cranemere, said to be a private equity firm.)

Trump administration makes sweeping changes to speed up pace of COVID-19 vaccinations The Hill. Aligning first dose policy with Biden.

Can Burns Change the CIA? Ray McGovern, Consortium News

Joe Biden poised to name foreign policy expert as Asia tsar FT. Kurt Campbell, a key architect of the "pivot to Asia."
The Lincoln Project's Predator The American Conservative. Oopsie.
Former Michigan Gov. Rick Snyder and other top officials will soon be criminally charged in connection with the Flint water crisis, report says Business Insider (jp).
Police State Watch
What Was the Point of Fortress D.C.? Slate. Very good. Naturally, we are doubling down on #FAIL:

LOOK: National Guard members walk behind a fence installed in front of the US Capitol, a day after supporters of US President Donald Trump occupied the Capitol building. January 7, 2021.

? Stephanie Keith/Reuters

LIVE UPDATES: https://t.co/IUfv6bSH19 pic.twitter.com/JDriPCpJTf

— Rappler (@rapplerdotcom) January 7, 2021

We Should Be Very Worried About Joe Biden's "Domestic Terrorism" Bill Jacobin (nippersmom).
Our Famously Free Press
These Fortune 500 keyword blocklists are defunding the news Branded
Just Because The System Is Stacked Against You Doesn't Mean The Universe Is Caitlin Johnstone
Class Warfare
Unity will come when people 'feel it in their pockets': former Citigroup chairman Yahoo Finance. It seems that Dick Parsons has taken out a Communist Party card:

In a new interview, former Citigroup chairman Dick Parsons, who also served as Time Warner CEO, attributed the political division to rising wealth inequality that has shut out many Americans from access to 'prosperity,' adding that tensions will dissipate when people 'feel it in their pockets.'

'If we owe Donald Trump anything, we owe him the fact that he revealed how large and how dissatisfied that group of people were,' Parsons said. 'Those people have to be made to feel like they are included in the prosperity of the country.' 'It's going to take a regeneration of prosperity spread more equally,' adds Parsons, who served in some fashion every Republican president from Gerald Ford to George W. Bush, and as an economic adviser to Barack Obama amid the financial crisis.

Good thing the CARES Act actually reduced poverty, albeit temporarily. Otherwise, we might be in real trouble.

How CEOs became the 4th branch of government Felix Salmon, Axios. "American capitalism is based on a foundation of legal contracts, all of which ultimately rely on the strength and stability of the government," which corporations now seek to reinforce by withholding donations from those they consider to be malefactors. I'm not sure that's as clever as they think:

If Wall Street really believed in defending our democracy, they would commit to never making another campaign donation—period. https://t.co/lrMFRgTuR7

— Bernie Sanders (@SenSanders) January 12, 2021

Framing by liberal Democrats that denying Republicans corporate funding is somehow bad for them drives me up the wall. They're doing a happy dance because their party could be the only one that's openly corrupt?

Trumka Stopped Talk of General Strike Against Trump – Peoria Teachers Walkout – Hawaii Nurses to Strike Payday Report. Big Labor, doing its part!

More Than One-Third of U.S. Coronavirus Deaths Are Linked to Nursing Homes NYT

The Pension-Fund Profiteers Are Making a Killing From Long-Term Care Jacobin

Gig Worker Rights Group Announces App to Track Uber's Prop 22 Benefits Motherboard. So why not an app to take Uber's business away from them?
Blueberries, Xanny Bars, Clazzys: My Anxiety-Driven Benzo Journey Filter
The life and death of SNET, Havana's alternative internet Rest of World
Antidote du jour (via):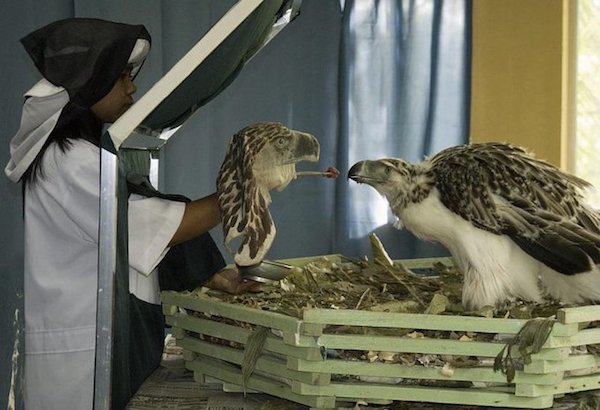 "Yes, well, some free advice to go with your free information, then. Feed it to them on a long stick." He smiled affably. "Because if you don't, they'll take your arm off at the shoulder." –Richard Morgan, Broken Angels. Words to live by!
See yesterday's Links and Antidote du Jour here.