Naked mole rats have accents — and use them to discriminate against foreigners CNN
Crypto Entrepreneurs Seize on Reddit Revolt Ethos to Sway Users Bloomberg. Great. The dopamine loop comes to retail investing. Unless it's already there?
GameStop mania: why Reddit traders are unlikely to face prosecution FT
Bit Structures Virtual Elena. The deck: "The death of physical retail has been greatly exaggerated."
The Death of Economic Policy Stumbling and Mumbling
Big Tech is trying to take governments' policy role FT
20 signs that the climate crisis has come home to roost High Country News
#COVID19
What Is Double-Masking? Here's How It Can Keep You Safer From The Coronavirus Buzzfeed

America needs better masks to fight Covid-19 CNN

* * *

NERVTAG note on B.1.1.7 severity NERVTAG. UK government advisory group. On variants, a thread:

Summary: I expect B.1.1.7 to rise rapidly in frequency in the U.S. over the next few weeks/months, but don't necessarily expect the same for B.1.351 / P.1 in most areas.

Despite this, all lineages require urgent and immediate action. Dense ?to follow ?

— Kristian G. Andersen (@K_G_Andersen) January 31, 2021

On the bright side, we've turned variant numeronyms into cute names. So there's that.

* * *

Implementation and Evolution of Mitigation Measures, Testing, and Contact Tracing in the National Football League, August 9–November 21, 2020 Morbidity and Mortality Weekly, CDC. From the abstract: "Assessment of the context of each interaction, including mask use, indoor versus outdoor setting, and ventilation, in addition to duration and proximity, can improve identification of high-risk contacts during contact tracing." In a word, aerosols.

Covid: Data shows outbreaks in England's offices in lockdown BBC. "Prof Cath Noakes, who sits on the government's Scientific Advisory Group for Emergencies (Sage) committee, said poorly ventilated offices could increase the chances of contracting Covid from tiny airborne particles by up to 70%." Aerosols once more.

Our Reporters Who've Been Covering The Federal Executions Now Have COVID Indiana Public Media. The mail the Bureau of Prisons sent the reporter:

So, I expected the bureau to email a quick note to its list of media credentialed for the three executions scheduled Jan. 12-15. They didn't. Instead, I soon received a response explaining that they only contact trace if the person shows symptoms within two days of any encounter. pic.twitter.com/dRdAWI4sW0

— George Hale | جورج هيل (@georgehale) January 31, 2021

Note the 6-foot standard, irrelevant against aerosols, especially in a small, closed space.

Testing mobile air purifiers in a school classroom: Reducing the airborne transmission risk for SARS-CoV-2 medRxiv. From the Abstract: "Measurements and calculation demonstrate that air purifiers potentially represent a well-suited measure to reduce the risks of airborne transmission of SARS-CoV-2 substantially. Staying for two hours in a closed room with a highly infective person, we estimate that the inhaled dose is reduced by a factor of six…."

* * *

Sick kids in class, teachers punished for speaking out: Over 780 COVID-19 complaints reveal schools ignoring safety USA Today

Federal government wants Americans to buy groceries online, but most people on SNAP can't USA Today

Computer-Shy Elderly Are Shouldered Aside in Vaccination Race Bloomberg

In Philadelphia, A Scandal Erupts Over Vaccination Startup Led By 22-Year-Old NPR. Enough with the ageism. Martin Shkreli was young once, too.

How the Search for Covid-19 Treatments Faltered While Vaccines Sped Ahead NYT
China?
Myanmar army backtracks amid coup fears Deutsche Welle
Nguyen Phu Trong, Vietnam's anti-corruption czar, crowned party chief again Reuters
Australia reopens New Zealand 'travel bubble' after no new COVID-19 cases Channel News Asia
Syraqistan
Biden signals a tougher line with the Taliban NBC. Just when I thought I was out, they pull me back in.
UK/EU
Impeachment
First on CNN: Trump's impeachment defense team leaves less than two weeks before trial CNN. "The attorneys had not yet been paid any advance fees and a letter of intent was never signed."

Ruling On The Record: The Senate's Looming Prudential Questions Could Weigh Heavily With Members On Witnesses and Conviction Jonathan Turley

The Lincoln Project is a grift. But this is a fun letter:

Lawyers can spend their entire careers dreaming of one day being able to write a letter like this https://t.co/Xeen1YobLF

— Felix Salmon (@felixsalmon) January 31, 2021
Capitol Seizure
Text Messages Show Top Trump Campaign Fundraiser's Key Role Planning the Rally That Preceded the Siege Pro Publica

Two Proud Boys members indicted for conspiracy in U.S. Capitol riots CNBC

"Stay in Place"—a D.C. Guardsman Reflects on Military Orders to "Do Nothing" During the Siege on the U.S. Capitol The War Horse
Biden Transition
Biden's Grand Opening James Galbraith, Project Syndicate. Then again, that's quite an act. What do you call it?

.@POTUS will build on the $600 down payment provided by Congress last year, sending an additional $1,400 to households across America, totaling direct payments to $2,000 per person. pic.twitter.com/9zfBJT7t7O

— The Democrats (@TheDemocrats) January 30, 2021

So when Galbraith writes "A broader reconstruction plan can and must come later; but crisis management remains the order of the day," I have to wonder if that "broader plan" will turn out to be just like the $2,000 check that wasn't: Less than promised, and not enough anyhow. For anyone with a short memory:

Biden signals support for Senate Democrats moving on COVID relief without GOP backing ABC

Democrats weigh expanding lower courts after Trump blitz The Hill
Cuomo callously addresses COVID nursing home report: 'Who cares!' NY Post
Police State Watch
How the LAPD and Palantir Use Data to Justify Racist Policing The Intercept
Lace the air with LSD LRB. MK-Ultra.
Realignment and Legitimacy
"This Secret Message Could Change Your Life!": Wellness Culture, Jesus, and QAnon Snowden Stieber

Here's What Happens to a Conspiracy-Driven Party Politico

Marjorie Taylor Greene Is Crazy And So Is The Rest Of Congress: Notes From The Edge Of The Narrative Matrix Caitlin Johnstone
Who Actually Gets to "Escape" Into Fandom? Teen Vogue
Imperial Collapse Watch
The Longer Telegram: Toward a New American China Strategy. Anonymous, The Atlantic Council. They're not the Pacific Council, ffs. Pivot from RussiaGate?

'The Longer Telegram' Is A Recipe For Costly Failure The American Conservative

Gone But Not Forgotten Foreign Affairs. The deck: "Trump's Long Shadow and the End of American Credibility." I'm so old I remember when "credibility" was the proffered justification for going to war in Vietnam, a war that we lost. Maybe "credibility" was due for a rethink in any case?

Fort Bliss says 11 hospitalized soldiers drank antifreeze they mistook for alcohol KVIA (Re Silc). Re Silc: "Like I say, we are in full USSR mode."
Our Famously Free Press
Bellingcat's Eliot Higgins: 'We're on the precipice of the misinformation age' FT. Legitimizing this… Blob Creature in "Lunch with the FT"? For shame!
Guillotine Watch
The aristocrats:

You can now get a Verified Badge crest on your Bay Area home if you're an influencer, public figure, or represent a brand. https://t.co/SyoURdSGe7 pic.twitter.com/H1Sz3gwBdL

— Writer for Black Mirror (@djbaskin) January 30, 2021
Class Warfare
They thought they were going to rehab. They ended up in chicken plants Reveal

The One Change I'd Make To The PRO Act Labor Law Lite
An Astrophysicist's Detective Story: On That Giant Space Object That Passed Through the Solar System Literary Hub. 'Oumuamua. A long-form teaser for the book.
Flecks of Extraterrestrial Dust, All Over the Roof NYT. Citizen science!
Antidote du jour (via):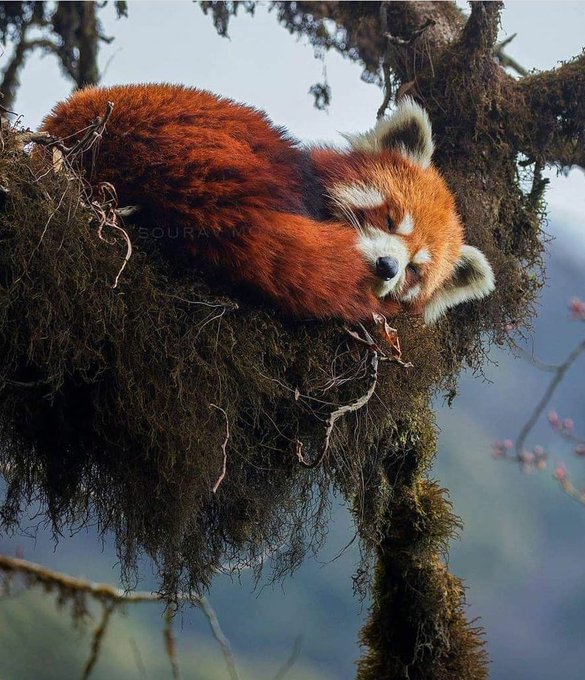 See yesterday's Links and Antidote du Jour here.