Box seat: scientists solve the mystery of why wombats have cube-shaped poo Guardian (Re Silc)
A Quarter of Known Bee Species Haven't Been Seen Since 1990 Wired
#COVID19
New Playbook for Covid-19 Protection Emerges After Year of Study, Missteps WSJ. The deck: "Mask-wearing, good air flow and frequent rapid tests are more important than surface cleaning, temperature checks and plexiglass. Scientists say America needs to double down on protection protocols as potentially more-contagious coronavirus variants take hold and vaccines are slow to roll out." Commentary:

Read this story and weep. This, after masks, is the biggest failure—both scientific and communication—of the pandemic in Western nations: the airborne nature of the pathogen. CDC changed this guidance last October. Japan and many other nations had it right on *February* of 2020. https://t.co/Y2lhaWfCzb pic.twitter.com/M6X44TxTMA

— zeynep tufekci (@zeynep) January 31, 2021

Safety Standards and Checklist: Restaurants Mass.gov. The single memtion of aerosols, by "Open windows and doors to increase airflow where possible." Nothing on HVAC; everything is fomites and the magic 6-foot circle. This when we have epidemiological case studies on transmission in restaurants by aerosol transmission over greater distances! Of course, people aren't going to be opening windows in Massachusetts in the winter, so what Massachusetts is saying is that it's safe to go into crowded, closed, close-conttact spaces, then take off your mask to eat and drink, for an extended period of time. It's lunacy. Isn't Massachusetts supposed to have high-functioning health care institutions?

Public health actions to control new SARS-CoV-2 variants (preprint) (PDF) Cell (nvl).

Hacks That Really Work Covid Straight Talk. Handy chart of airborne mitigation techniques:

I'm afraid the smaller type isn't completely legible, but you can click the image to get to to the full-sized original.

* * *

Federal watchdog finds lack of data, resources impede COVID response Axios (original).

Trump officials actively lobbied to deny states money for vaccine rollout last fall STAT (Alllan).

Cuomo administration finally comes clean on nursing home deaths (Editorial) Syracuse.com (bob).

Op-Ed: How L.A.'s stratospheric housing costs help fuel the pandemic Harold Meyerson, Los Angeles Times

As Virus Variants Spread, 'No One Is Safe Until Everyone Is Safe' NYT. Totally, which is why temporarily re-opening the means-tested and complex ObamaCare marketplace is the best way forward for the country.

* * *

Assessment of Maternal and Neonatal Cord Blood SARS-CoV-2 Antibodies and Placental Transfer Ratios JAMA. From the Conclusions: "Our findings demonstrate the potential for maternally derived antibodies to provide neonatal protection from SARS-CoV-2 infection and will help inform both neonatal management guidance and design of vaccine trials during pregnancy."

* * *

Pfizer CEO Says Science Will Prevail With Covid-19 Here to Stay Bloomberg

The Hard Lessons of Modeling the Coronavirus Pandemic Quanta
China?
What 31 provinces reveal about growth in China (PDF) Bank of International Settlements

Linda Thomas-Greenfield and Washington's China-Africa Groupthink The China-Africa Project
Myanmar military seizes power, detains elected leader Aung San Suu Kyi Reuters. For those confused, this is what a "coup" looks like in the real world. This, too:
⚠️ Confirmed: Internet disrupted in #Myanmar amid military uprising and reports of detention of civilian leadership; real-time network data show national connectivity falling to 75% of ordinary levels from 3:00 a.m. local time; incident ongoing ?

? https://t.co/Jgc20OBk27 pic.twitter.com/CgBkyamrP6

— NetBlocks (@netblocks) January 31, 2021
COVID-19 vs. Tet Vietnam Weekly
Will a new road between China and Pakistan lead to a military boost against India? South China Morning Post
Tokyo doubles monthly COVID-19 record with nearly 40,000 cases in January Japan Times
India
Modi breaks silence on months long farm protests Reuters

Farm laws: Centre extends ban on internet services at Delhi's borders till Tuesday night The Scroll

The Postcolonial Autumn: Agrarian Capitalism and Resistance in India Spectre Journal (JP).
Syraqistan
Israel extends coronavirus lockdown as Orthodox Jews breach regulations to attend rabbi funerals ABC Australia
OPINION: The Master's Seminary—COVID-19 Denial, Dishonesty, and Deception The Roys Repoirt
Brexit
Post-Brexit penalty reveals the power of the credit card duopoly FT

Irish freight volumes to EU ports doubled in first month of Brexit Reuters
UK/EU
New Cold War
Biden Transition
Biden, GOP senators to discuss slimmed-down Covid relief bill pitch NBC. "Pitch" is really the right word, because there's no real proposal:

Also of note: Getting 10 senators on a letter doesn't equal 10 votes. There's no full proposal or bill text. Only three of these signatories have a track record of crossing party lines on politically salient votes—cut it to two if the subject is economics. pic.twitter.com/4TGhGBPL5t

— Sahil Kapur (@sahilkapur) January 31, 2021

Anyhow, the Democrats are negotiating with themselves again:

$1.9T should have been a floor, not a ceiling in negotiations. It's clear there will be no GOP support, so Dems are currently negotiating with themselves. They should not hesitate to bump the package to ~$3T. And don't give me "but, but CBO."

— Stephanie Kelton (@StephanieKelton) January 31, 2021

Sanders says Democrats have the votes to pass another relief bill The Hilll

Biden to give first major foreign policy address on 'restoring America's place in the world' NBC

Why you haven't seen a sit-down Biden interview yet Politico

If Austin Is Serious about Preventing Sexual Assault, Why Is Hyten Still Vice Chief? Defense One

'Who pours the kibble?' And other answers about daily life for dogs in the White House WaPo. With a photo of George W. Bush cuddling "Beazie" in 2006.

Opinion: 50 things that are better already Jennfier Rubin, WaPo. "12. The White House philosophy is to underpromise and overdeliver, not the other way around." This seems to be the line many are using . It reminds me of "He's only been President ___ montn(s), give him a chance." The slieight of hand here is what we haven't actually seen anything delivered yet.
Capitol Seizure
Video Investigation: Proud Boys Were Key Instigators in Capitol Riot WSJ
Impeachment
Trump announces legal team for Senate impeachment trial NBC

Can a Former President Assert Executive Privilege in an Impeachment Trial? Lawfare
Democrats en deshabille
This Might Be a Good Time for Democrats in Congress to Stop Trading Stocks The New Republic (Re Silc).
GameStop
Our Famously Free Press
A West Virginia newspaper company is suing Google and Facebook over online ads. NYT. "There is no longer a competitive market in which newspapers can fairly compete for online advertising revenue."

What the next generation of editors need to tell their political reporters Dan Froomkin, Press Watch
Health Care
The diabetic who ignores his debt Sick Note. This is no movie. This is real. It makes Kafka look like The Little House on the Prairie.
Imperial Collapse Watch
Crouching Beliefs, Hidden Biases: The Rise and Fall of Growth Narratives (PDF) Reda Cherif, Marc Engher, and Fuad Hasanov, IMF Working Papers. "We observe the rise and fall of the 'Washington Consensus'—privatization and liberalization— and the rise to dominance of the 'Washington Constellation,' a collection of many disparate terms such as productivity, tourism, and inequality."

Report: Corruption in U.S. at Worst Levels in Almost a Decade Foreign Policy

Drone Swarms Are Getting Too Fast For Humans To Fight, U.S. General Warns Forbes
Guillotine Watch
URMC email suggested 'major donors' could jump vaccine line WXXI (Allan).
Class Warfare
Housing Precarity and The Covid-19 Pandemic (PDF) NBER. From the Abstract: "We find that policies that limit evictions are found to reduce COVID-19 infections by 3.8% and reduce deaths by 11%. Moratoria on utility disconnections reduce COVID-19 infections by 4.4% and mortality rates by 7.4%. Had such policies been in place across all counties (i.e., adopted as federal policy) from early March 2020 through the end of November 2020, our estimated counterfactuals show that policies that limit evictions could have reduced COVID-19 infections by 14.2% and deaths by 40.7%. For moratoria on utility disconnections, COVID-19 infections rates could have been reduced by 8.7% and deaths by 14.8%."
Can Chloé Valdary Sell Skeptics on DEI? Conor Friedersdorf, The Atlantic. "The iversity, quity, and nclusion industry is booming as corporations, government agencies, high schools, colleges, and nonprofit organizations clamor for its services.
Antidote du jour (via):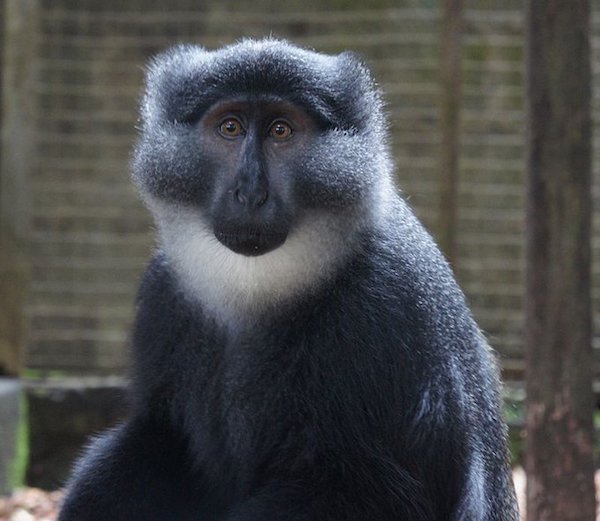 See yesterday's Links and Antidote du Jour here.