391-Year-Old Bonsai Tree Survived Hiroshima Bombings and Keeps Growing My Modern Met (furzy). It is exceptionally handsome.
Pattaya elephants starving, falling ill amid pandemic Pattaya Mail. Furzy is distressed about this.
Who was Hatshepsut? National Geographic (Chuck L)
Scientists Accidentally Discover Strange Creatures Under a Half Mile of Ice Wired (Chuck L)
This hydrogen paste has a similar range to that of gasoline and could revolutionize the transport industry Business Insider (David L)
Corn belt farmland has lost a third of its carbon-rich soil EurekAlert (Chuck L)
Can't Get You Out of My Head review – Adam Curtis's 'emotional history' is dazzling Guardian
Inventing the Non-Smoker London Review of Books (Anthony L)
Skaters urged to stay off Europe's thawing lakes BBC (resilc)
Cleaning Notre Dame 'With Light': Expert Says Lasers Will Help Restore Cathedral To Former Glory WBUR
Voice of Freedom – Marian Anderson PBS (Kevin C)
Heart failure cases soar globally MedicalXpress (Chuck L)
#COVID-19
German sniffer dogs detect COVID-19 with 94% accuracy https://t.co/6j6AYtghzl #covid19 #animals pic.twitter.com/RD12GQzTxl

— World Economic Forum (@wef) February 16, 2021
Unvaccinated citizens' names should be DISCLOSED, new proposal by Israeli PM suggests amid slowdown in immunization campaign RT (Kevin W). I suspect the Ultra Orthodox would wear it as a badge of honor.
Science/Medicine

US

Finance/Economy

Biden is at Camp David, the Senate just put itself on recess, and there still hasn't been a vote in the new Congress on "immediate" $2,000 checks for a starving nation. https://t.co/OeFzpMXBW1

— David Sirota (@davidsirota) February 15, 2021
China?
India
Arithmetic is the biggest enemy of farmers Yogesh Upadhyaya
Pakistan ends death penalty for prisoners with severe mental health problems Guardian
Brexit
Brexit: road-kill Richard North (Colonel Smithers)

Every sector wants an exception to brexit… pic.twitter.com/jBcCz6Ix8q

— Political Motivation (?) (@Margin4Error) February 16, 2021

We're adding to the Digby Jones Index daily too – now with 208 records of companies closing/relocating as a direct result of Brexit. Before the referendum, Lord Digby Jones said there wouldn't be a single job lost because of #Brexit.

Did you believe him?https://t.co/AYJkVQHoRt

— Yorkshire Bylines (@YorksBylines) February 15, 2021

Downing Street refuses to publish Brexit deal impact assessment New European
Génocide des Tutsis : le document qui accable les autorités françaises Euronews. P J-K: "Explosive document from archive about French role in Rwanda genocide. English Google translation.
Interview with Wolfgang Streeck: "I definitely prefer a cooperative over an empire" LeftEast (Anthony L)
New Cold War
Great Reset? Putin Says, "Not So Fast" Gold Goats 'n' Guns (Chuck L). Not wild about the source but you have to look hard to read anything about the Putin speech at the WEF.

Germany aims for new deal with Washington on Nord Stream 2 Financial Times
February 15, 2003 is known as "the day the world said no to war." Considered the largest protest action in human history. Over 10 million people, in 600 cities across 60 countries, took part in a coordinated action against the criminal US plan to invade Iraq. pic.twitter.com/QAVbcy30ZW

— Mike Prysner (@MikePrysner) February 16, 2021
Imperial Collapse Watch
Impeachment
The Reality Behind Donald Trump's Second Acquittal Heisenberger Report (resilc)

Trump acquittal: Biden urges vigilance to defend 'fragile' democracy after impeachment trial Guardian
Pelosi Vows to Move Forward With Independent Inquiry Into Capitol Riot – New York Times. Kevin W: " Rule one in politics – never hold an inquest unless you know exactly what they are going to find." Related link: Why was Capitol police chief's request for National Guard denied ahead of riot? Republicans ask Nancy Pelosi RT
Trump Transition
Opinion: Trump may be done, but Trumpism is the GOP's future Washington Post (Kevin W)

NYT: House Republican shunned by family members over Trump criticism CNN (resilc)
Biden
The agency founded because of 9/11 is shifting to face the threat of domestic terrorism MSN (Kevin W)

FBI arrests BLM protester, claiming his social media posts show he is "on a path to radicalization". A judge determined he is dangerous bc of these posts and held him with no bond. This is where we're headed if we accept this domestic terrorism frame. https://t.co/yM1azZqpHG

— Thomas B. Harvey (@tbh4justice) February 15, 2021

'We the People' gone and no one noticed: Biden removes Obama-era petition tool to thunderous media silence RT (Kevin W)
The war on voting Popular Information
How The Iowa Caucus Results Fell Apart Buzzfeed (UserFriendly). Odd this is appearing now.
Cancel Culture, Where Liberalism Goes to Die Chris Hedges (RR)
Maryland Becomes First State to Tax Big Tech's Ad Revenue Gizmodo (BC)
Daimler recalls 1.29 million U.S. vehicles for software issue Reuters
Fake Amazon reviews 'being sold in bulk' online BBC (Kevin W)
Still Alive Astral Codex Ten (UserFriendly)
Class Warfare
Labor reporter Mike Elk's dog Mickey died:

He was a beloved service dog, who volunteered regularly to work with the disabled and elderly. In addition, he was a near a constant presence on UE picket lines.

Bill Greider had vivid fantasy when he was dying that he went to a union BBQ & I like to think that Mickey is the big union BBQ w/ Bill, Anne Feeney & the old UE guys.

Mike is taking a few days off to recover so please consider making a donation. Even a small one helps.

The poverty of the middle-class: lack of savoir-faire Note on Liberty (Brandon C). Important.

Uber Proposes California-style Gig Work Reforms in Europe CNBC

Gender gap: Women represent two-thirds of doctorates, only one-third of academic jobs EurekAlert (Chuck L)

Billionaires See VR as a Way to Avoid Radical Social Change Wired (resilc)
Antidote du jour. Tracie H: "2012, when our E. B. White was a child."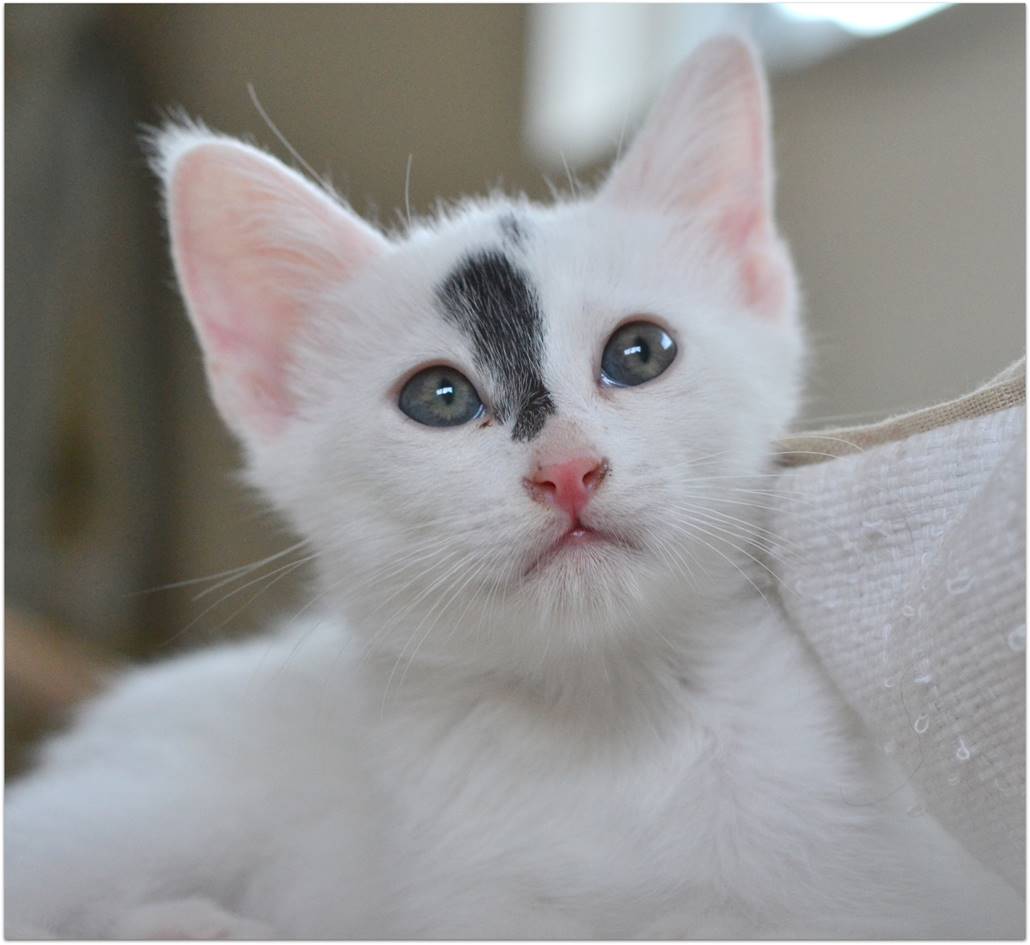 And a bonus (guurst):
Meet the man working at the world's largest maternity hospital for polar bears. Up to 500 mother bears a year give birth on remote Wrangel island, also the last place to see woolly mammoths https://t.co/6l9PNIV46X pic.twitter.com/7GTI12W6J7

— The Siberian Times (@siberian_times) February 8, 2021
Another from guurst:
— John Williams (@williamsjohn76) February 7, 2021
See yesterdays Links and Antidote du Jour here.