Lambert here: Yves asks me to say that if you don't see a second CalPERS post, it's coming. She had a power failure, due to thunderstorms (!).
Missing cat is found 13 YEARS after vanishing from owners' house after he was brought into adoption centre and staff scanned his microchip Daily Mail
Sperm whales in 19th century shared ship attack information Guardian
Mars Is Hiding Its 'Lost' Water Beneath the Surface, New Research Suggests Gizmodo (original).
Supply chain 'sovereignty' will undo globalisation's gains FT
The Revolt Against the 30% Mafia Moe Tkacik, Marker
New-Fangled Tulips (NFTs):
Out of curiosity I dug into how NFT's actually reference the media you're "buying" and my eyebrows are now orbiting the moon

— Jonty Wareing (@jonty) March 17, 2021
And the technical catch:
THAT file refers to the actual media you just "bought". Which in this case is hosted via a @cloudinary CDN, served by Nifty's servers again.

So if Nifty goes bust, your token is now worthless. It refers to nothing. This can't be changed.

"But you said some use IPFS!"

— Jonty Wareing (@jonty) March 17, 2021
So I guess we'll be seeing a market in "NFT insurance" any day.
#COVID19
Ventilation

Open windows and doors
Teach outdoors (or in large halls) wherever possible
Use CO2 monitors to assess air quality
Install High Efficiency Particulate Air filters with air cleaning devices
All physical education outdoors
No high-risk lessons (eg, singing, brass or wind instruments), except remotely

An update on evidence on childhood transmission now that schools have opened in England, and have been open in Scotland for >2 wks – the biased narratives that have led us here, & a summary of these biases, recent evidence, and what this means for the near term in the UK.

— Deepti Gurdasani (@dgurdasani1) March 13, 2021
China?
Myanmar
A day of tragedy and terror in Hlaing Tharyar Frontier Myanmar. Still going:

Bike riders for democracy in Myanmar's Dawei district #WhatsHappeningInMyanmar pictures from Dawei Watch pic.twitter.com/Ov7cdDBgKF

— Matthew Tostevin (@TostevinM) March 17, 2021

And going:

In Myanmar's Yangon, Scenes Reminiscent of a War Zone

The carnival-like atmosphere of the early protests has given way to fear and death; some residents are making DIY weapons, and police hunt and kill people at will. https://t.co/TUA5BlMXFG#WhatIsHappeningInMyanmar pic.twitter.com/YSKRmuJLUR

— The Irrawaddy (Eng) (@IrrawaddyNews) March 18, 2021

The military's war on journalists Frontier Myanmar. Along with Internet and mobile shutdowns:

Confirmed: Fixed-line/wifi internet has been shut down in #Myanmar for the 32nd consecutive night from 1 am local time, while mobile data has been disabled for three days, producing a vacuum of information as the people fight for their country's future.

📰https://t.co/Jgc20OBk27 pic.twitter.com/7QxfVOqNsR

— NetBlocks (@netblocks) March 17, 2021

Buddhist group signals break with Myanmar authorities over crackdown, junta builds case against Suu Kyi Reuters

Primark supplier accused of locking workers in factory in Myanmar protests Guardian

Myanmar coup: What protesters can learn from the '1988 generation' BBC

Myanmar construction magnate claims cash payments to Suu Kyi AP. Oh.
The Risky Business of Emerging Manufacturing Hubs Business of Fashion
Australia Posts First Quarterly Decline in Population Since 1916 Bloomberg
India
Covid vaccine: India shortfall behind UK's supply delay BBC

Night life in the darkness of White Town People's Archive of Rural India.
Nigeria's crypto startups and traders are still at the mercy of its central bank Quartz
Syraqistan
VIDEO: Dozens of women widowed by the Afghan war have been given a lifeline by the army, stitching military uniforms indistinguishable from the ones their husbands died in pic.twitter.com/VmGe0I2mT1

— AFP News Agency (@AFP) March 17, 2021
UK/EU
'I Have No Money for Food': Among the Young, Hunger Is Rising NYT

4 Dutch election takeaways Politico
Capitol Seizure
Proud Boys Leaders in Four States Are Charged in Capitol Riot NYT (Furzy Mouse).
Biden Administration
Rip Up the Unemployment System and Start Again The New Republic
America's Drinking Water Is Surprisingly Easy to Poison Pro Publica (Re Silc).
Intelligence Community
Our Famously Free Press
Journalists, Illustrating How They Operate, Yesterday Spread a Significant Lie All Over Twitter Glenn Greenwald
Health Care
A doctor dreams of moving to Canada Libby Watson, Sick Note

Majority of largest hospitals 'unambiguously noncompliant' with revealing prices online: report Health Care Dive
Guillotine Watch
Tesla reportedly had 450 cases of coronavirus at its California plant after reopening last May The Verge. Twitter thread from the source that actually broke the story:

Excellent lying skills. The Department very well knows that the factory was operational in March and April in violation of the multi-county-wide shutdown order. pic.twitter.com/PDMkwkYrBV

— PlainSite (@PlainSite) March 13, 2021
Goldman Sachs executive buys Jeffrey Epstein mansion The Hill. Perfect.
Class Warfare
Empathetic Robots Are Killing Off the World's Call-Center Industry Bloomberg
Recent Rise in Anti-Asian Hate Crimes Doesn't Mean Anti-Asian Racism Is New Teen Vogue
Column: Why do so many Mexican Americans defend Speedy Gonzales? LA Times. That's Mexican Americanx.
Wagnermania The Baffler. "Russian revolutionary Mikhail Bakunin [was] later cited by George Bernard Shaw as the model for Siegfried, anarchic Übermensch of the Ring cycle" (!!!!). "Dumb as a tenor" certainly isn't the first opera cliché I'd apply to Bakunin!
Antidote du jour (via):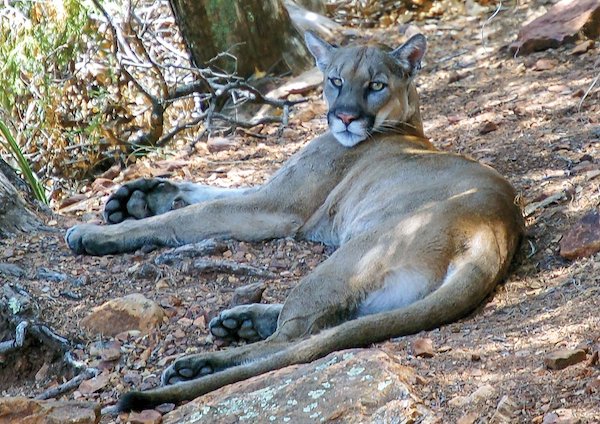 Bonus antidote (with sound up). Good kitty:
My cat staring down a blue tit on the bird feeder while playing her own Alfred Hitchcock-style theme tune of suspense is probably the best thing I've seen all year… 🎹 🔈 pic.twitter.com/wTMW7stVMv

— Library Cat (@edinlibrarycat) March 16, 2021
See yesterday's Links and Antidote du Jour here.