Venus Flytraps Have Magnetic Fields Like the Human Brain Vice (original).
Tennessee man loses $1 million lottery ticket — but finds it again in parking lot NBC
Multi-CBDC arrangements and the future of cross-border payments (PDF) Bank of International Settlements. CBDC = Central Bank Digital Currency.
#COVID19
Premature triumphalism:

World of Concrete manager secures green light for June timetable Concrete Products. In Las Vegas, "the city's, as well as the United States', first large-scale trade show in 15 months."

How will we know if the Covid pandemic is really over? And how will we feel when it is? NBC

What will travel look like when the pandemic is over? CNN

'Chaotic situation': Puerto Ricans indignant at tourists breaking Covid mandates NBC

Party's over: Miami Beach closing causeways, imposing spring break South Beach curfew Miami Herald

Has COVID peaked? Maybe, but it's too soon to be sure Nature

* * *

Rich Countries Signed Away a Chance to Vaccinate the World NYT. It turns out, however, that the United States government owns a key patent.

Operations research advice for Covid-19 vaccination planners: think bigger, move faster STAT

A rapid COVID-19 vaccine rollout backfired in some US states AP

* * *

Where's the Science Behind CDC's 6-Foot Social-Distance Decree? (not paywalled) Scott Gottleib, WSJ. A very, very gentle critique of the CDC.

Closed, Close Contact, Crowded:

4/ My greater concern w/ 3 ft distancing is that it leads to potential for higher occupancy of classrooms. This is good for getting kids back in school, but remains a significant concern if we miss the need to EFFECTIVELY address shared air.

— Dr. Richard Corsi (@CorsIAQ) March 20, 2021

Obviously, the 3-foot distance flip-flop has nothing to do with science, but with cramming more students into any given room. This will not only increase the concentration of aerosols in the room as a whole (more kids, more breathing) but means the kids are closer together (hence more likely to "share air"). If I were a oarent in the United States, I'd be pounding my head on my desk right now.

* * *

Virus Variants Likely Evolved Inside People With Weak Immune Systems NYT (original).

Aspirin Use Is Associated With Decreased Mechanical Ventilation, Intensive Care Unit Admission, and In-Hospital Mortality in Hospitalized Patients With Coronavirus Disease 2019 Anesthesia & Analgesia. The Results:

"Four hundred twelve patients were included in the study. Three hundred fourteen patients (76.3%) did not receive aspirin, while 98 patients (23.7%) received aspirin within 24 hours of admission or 7 days before admission. Aspirin use had a crude association with less mechanical ventilation (35.7% aspirin versus 48.4% nonaspirin, P = .03) and ICU admission (38.8% aspirin versus 51.0% nonaspirin, P = .04), but no crude association with in-hospital mortality (26.5% aspirin versus 23.2% nonaspirin, P = .51). After adjusting for 8 confounding variables, aspirin use was independently associated with decreased risk of mechanical ventilation (adjusted HR, 0.56, 95% confidence interval [CI], 0.37-0.85, P = .007), ICU admission (adjusted HR, 0.57, 95% CI, 0.38-0.85, P = .005), and in-hospital mortality (adjusted HR, 0.53, 95% CI, 0.31-0.90, P = .02). There were no differences in major bleeding (P = .69) or overt thrombosis (P = .82) between aspirin users and nonaspirin users."

RTC needed, they say.

* * *

How the U.S. Pandemic Response Went Wrong—and What Went Right—during a Year of COVID Scientific American. March 11 again. Tales for granted that WHO, which has gotten so much wrong, from air travel restrictions to masking to aerosols, should be tasked with setting "our" anniversary date for Covid.
China?
Hong Kong promises investors its prized tax haven status is secure FT

Pontifications: Embraer's China ambitions Leeham News and Analysis
Myanmar
Can Myanmar's civil disobedience movement restore democracy? East Asia Forum. Federalism:

Karen National Union calling for #Myanmar's civilian government to do several things:
– Abolish the 2008 constitution
– Invite ethnic armed groups to form a federal army
– Build a "proper army" based on "military ethics" that could secure intl support#WhatsHappeningInMyanmar https://t.co/iFLC3dLaSb

— Poppy McPherson (@poppymcp) March 21, 2021

Protester-less protests:

Determined not to be silenced, demonstrators in Myanmar find new ways to protest and avoid being killed by junta forces https://t.co/ektxV3TonT

— Siobhán Robbins Sky (@SiobhanRobbins) March 21, 2021

Rubies and Rights and Responsibilities – Myanmar as a Prism International Development Economics Associates. And speaking of rubies:

Military terrorists attacked the protesters in Mogok with tear gas & rubber bullets today and arrested over 20 protesters.
Mogok is known as Valley of Rubies in Myanmar.#WhatsHappeningInMyanmar#Mar11Coup #WeNeedR2PInMyanmar pic.twitter.com/NigsFm6CuF

— Yadanar (@frost_yadanar) March 11, 2021

France's EDF says Myanmar dam project halted over coup Agence France Presse

Myanmar Protesters Say an Attack on China's Pipelines Would Be 'Internal Affair' Irrawaddy News
Olympics Barring of Foreign Fans Seen Worth Economic Hit Bloomberg
Japan car makers scramble to assess impact of Renesas auto chip plant fire Channel News Asia
India
India to propose cryptocurrency ban, penalising miners, traders – source Reuters. That's a damn shame.
Secret India-Pakistan Peace Roadmap Brokered by Top UAE Royals Bloomberg
UK/EU
Syraqistan
A Strategic Blunder of Historic Proportions Dan Rather, Steady

Cool kids still pretending nobody was skeptical of Iraq WMDs:

1. I bet someone $1000 that Iraq had nothing!

2. It's true *no one with a big platform* claimed Iraq had nothing.

3. That's because if you were wrong, your career would be destroyed. But if you said Iraq had WMD & were wrong, your career would flourish. Incentives went one way. pic.twitter.com/V0IXYQPhX1

— Jon Schwarz (@schwarz) March 21, 2021

IIRC — which must be, because link rot — in my earliest years as a blogger, 2002-2003, I played whack-a-mole with various clearly delusional WMD stories — yellowcake uranium, aluminum tubes, mobile bioweapons labs, and many more — which popped up in sequence in the press, almost as if they were being planted (as indeed they were, as we learned later, by Bush's White House Iraq Group). Anybody who read the reporting with a critical eye would have been able to tell that the WMDs stories were bullshit. That's why they kept changing! It's shocking that there's even discussion on this point. Of course, the Bush propaganda apparatus was simple and crude compared to what we have today. And George W. Bush gave Michelle candy.

On 10th Anniversary of the U.S.-NATO Attack on Libya: Powerful Perpetrators Have Yet To Face Justice Covert Action Magazine
Genocide. Brasilwire
New Cold War
RussiaGate
Russiagate Rolls On, Giving Biden Political Cover Consortium News

Peter Strzok's 'False Memory' About The Origins Of Crossfire Hurricane The American Conservative
Biden Administration
Biden wants to make America a global leader again. Start with vaccines. The Week

How Biden Can Clean Up Obama's Big Tech Mess Matt Stoller, BIG
Our Famously Free Press
Teenage Mistake My New Band Is. Teen Vogue idpol debacle.

Project Veritas Wins Victory Against New York Times In Defamation Action Jonathan Turley. The unspeakable in pursuit of the uneatable….
Shifting attention to accuracy can reduce misinformation online Nature. "Our results challenge the popular claim that people value partisanship over accuracy, and provide evidence for scalable attention-based interventions that social media platforms could easily implement to counter misinformation online." Certainly it would be better to do this than appoint a Reality Czar.
Public Records Access
Yves' work with public records access is one of the few things that keeps CalPERS as honest as it is.

The Foilies 2021 EFF (for Sunshine Week, just passed).

Governments delay access to public records during pandemic AP

Orlando Sentinel sues Florida Department of Health to force release of COVID variant data Orando Sentinel
Health Care
Financial Toxicity and Survival of Patients With Cancer MedScape (original).
Black Injustice Tipping Point
Fighting systemic racism: 56 companies form global coalition to bring racial justice to the workplace World Economic Forum
Imperial Collapse Watch
Anarchy is coming Unherd (dk).

Fascism and Analogies — British and American, Past and Present Los Angeles Review of Books
Guillotine Watch
Already showered with awards & media adulation, Dr. Fauci scores a new honor: Children's book proclaiming him 'AMERICA'S DOCTOR' RT (KW). Yves: "I might have to claw out my eyeballs…." Joseph Goebbels was weak, a mere patzer.
Class Warfare
An outsider's eye, an instant camera and America seen anew AP. Interesting project, but I'm not so sure there's more here than exotic locals. Photographer Maye-E Wong "drove the backroads during the run-up to the 2020 election" as part of an AP team, documenting the sights with an Instax camera as a personal project. Wong visits desolate Cairo, IL:

Here is the same site (note the "Chamber of Commerce" sign) from Chris Arnade's Dignity (thread):

Aesthetics aside, Arnade's composition highlights something that Wong's does not: That stupid line of old time-style lamp-posts (one decapitated) was installed (by that same Chamber of Commerce?) as part of a scheme to rescue Cairo by attracting "creative class" professionals, back when that was a thing. IIRC, there were bike-paths, too. Sometimes the kind of outsider you are matters, too.

Thomas Piketty and Karl Marx: Two Totally Different Visions of Capital The Hampton Institute

Confessions of an Influencer Whisperer Town & Country

Influence as Property Elaine's Idle Mind
Scientists want to build a doomsday vault on the moon CNN. Can we lock Elon Musk inside?
Antidote du jour (via):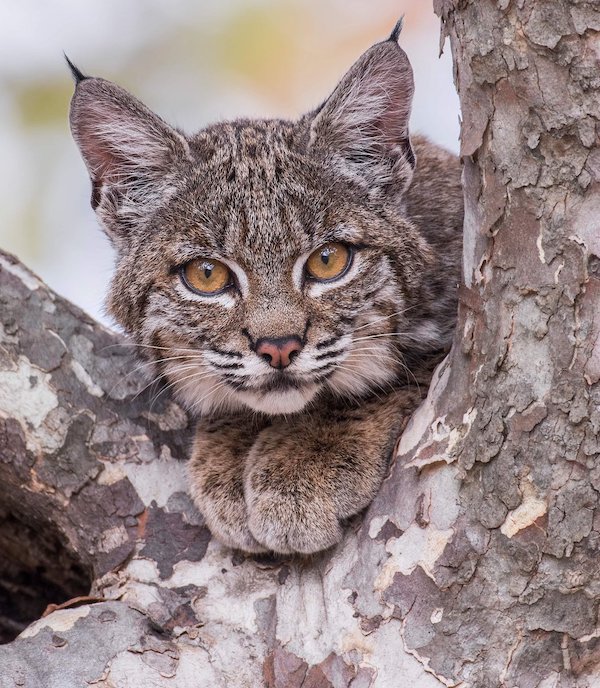 Bonus antidote, the unreleasable bobcat:
This bobcat is not bright.

I cannot overstate how not bright he is.

An apex predator in his natural ecosystem, meant to patrol a range of multiple square miles and terrorize smaller wildlife, in captivity he has taken up sunbathing and eating vegetables. pic.twitter.com/s8NZZlBy2P

— Yell in a War (@jelenawoehr) March 18, 2021
See yesterday's Links and Antidote du Jour here.