The first peregrine falcon eggs of the season in We Energies nesting boxes are here Journal Sentinel. OK, good PR for a power company. Still, I would rather have falcons than not.
Egypt's Suez Canal blocked by large container ship BBC. An excellent thread (dk):
So, the #SuezCanal is blocked…

Massive container ship EVER GIVEN stuck in the most awkward way possible.

Ongoing for hours. Every tug Egypt could spare appear to be trying to pull it free.

Vessel tracker: https://t.co/MsTUgVgyTH pic.twitter.com/08w4qpPqln

— John Scott-Railton (@jsrailton) March 23, 2021
When it all went sideways:
Cario24 news based on my interpretation of the translation into English. A canal worker explained that unknown technical difficulties led to power and steering failure caused the ship to run aground, taking on water and settled at the bottom of the canal. https://t.co/Ig10Ej1eM9

— Frumentarii Wheat Collectors (@DehFrumentarii) March 24, 2021
And for those of you following along at home, a tide chart, (dk).
Financial world greenwashing the public with deadly distraction in sustainable investing practices USA Today
ECB Invokes Banknote Paradox to Explain Cash in Contactless Age Bloomberg
A Better Path to Tech Reform? Felony Charges Wired. That's the stuff to give the troops. But break 'em up, and whatever you can't break up, turn into a public utilities.
#COVID19
Mapping of Carver County outbreak unmasks how COVID spreads Minneapolis Star-Tribune (Henchman21). Handy chart (interactive at the link):

Excellent epidemiology, a must-read. The CDC's distinction between school and community is looking more vacuous every day,

Pandemic Theater, The Anniversary Edition Zeynep Tufecki, Insight

Transmission of Severe Acute Respiratory Syndrome Coronavirus 2 during Border Quarantine and Air Travel, New Zealand (Aotearoa) Emerging Infectious Diseases, CDC. Aerosol transmission proves to give a better account than one of the few cases suggesting fomites. Commentary thread:

1/8 NZ Director-General of Health Dr. Bloomfield:"I think over the last month or 2 in particular, probably 3 months, there's been much more emergent evidence about the importance & the significance of airborne transmission of Coronavirus being a way that people become infected." pic.twitter.com/kSlbMngRKK

— Damian (@DamianTheAussie) March 23, 2021

* * *

COVID-19 at UVM: Off-campus cases rise sharply, UK variant detected The Vermont Cynic

The B1.351 and P.1 variants extend SARS-CoV-2 host range to mice (preprint) (PDF) bioRxiv. From the archive: "Here we show that unlike the initial virus, VOCs are able to infect common laboratory mice, replicating to high titers in the lungs. This host range expansion is explained in part by the acquisition of changes at key positions of the receptor binding domain that enable binding to the mouse angiotensin-converting enzyme 2 (ACE2) cellular receptor, although differences between viral lineages suggest that other factors are involved in the capacity of SARS-CoV-2 VOCs to infect mice. This abrogation of the species barrier raises the possibility of wild rodent secondary reservoirs and provides new experimental models to study disease pathophysiology and countermeasures." Remember, however: "Monkeys exaggerrate. Mice lie."

* * *

A New Generation of Vaccines Is Coming, Some With No Needles Bloomberg

New signs J&J may not be able to hit vaccine delivery goal Politico

* * *

The impact of population-wide rapid antigen testing on SARS-CoV-2 prevalence in Slovakia Science. From the Abstract: "Observed prevalence decreased by 58% (95% CI: 57-58%) within one week in the 45 counties that were subject to two rounds of mass testing, an estimate that remained robust when adjusting for multiple potential confounders…. Modelling indicated that this decrease could not be explained solely by infection control measures, but required the additional impact of isolation and quarantine of household members of those testing positive."

Coronavirus: How the common cold can boot out Covid BBC. Big if true.

How Much Weight Did We Gain During Lockdowns? 2 Pounds a Month, Study Hints NYT (Furzy Mouse). Matches my experience. A combination of a more sedentary lifestyle, and snacks to relieve stress and anxiety (not alcohol, thank heavens). Making me less fleet-footed when the next predator comes….
Toronto-area school boards struggle to find supply teachers amid rise in absences due to COVID-19 CTV. "[A}s more schools experience outbreaks, occasional teachers are reluctant to expose themselves to the virus."
All Canadians could get 1 dose of COVID-19 vaccine by summer — if all goes well Global News. They'd better hurry:
682 new #COVID19 cases in BC last 24 hrs.
144 new variant cases, 111 B117 (UK), 2 B1351 (SA), 25 P1 (Brazil)

1 new death (NHA)
12 additional hospitalizations (8 – FHA, 2 – VCH/NHA)

314 – hospitalized (highest since Jan 25th)
83 – ICUhttps://t.co/chaYbUWH2b #BCpoli

— David Walsh (@DavidWa59907969) March 23, 2021
Vaccine passports 'an enormous can of worms' that will widen societal divides South China Morning Post
China?
U.S. Rips China 'Maritime Militia,' Backs Philippines in Row Bloomberg

Hong Kong, Macau suspend Pfizer/BioNTech vaccine over packaging flaw Agence France Presse
TSMC: how a Taiwanese chipmaker became a linchpin of the global economy FT
Myanmar
Inside the 'spring revolution' opposing Myanmar's military coup Reuters. In the city:

This is probably the most insane footage I've seen of #Myanmar 🇲🇲 so far. It shows how since the coup the county's cities have turned into battlefields. Protesters and the #Tatmadaw fight it out from behind their barricades.

Full video: https://t.co/kbtIFl22ZE pic.twitter.com/hDDhEUclnD

— Thomas van Linge (@ThomasVLinge) March 23, 2021

And the country:

Internally displaced persons already living in camps in #Myanmar's northern #Kachin fearing for safety by digging hideouts to take cover as conflicts escalate between #ethnic armed group #KIA & #military. Happening to group of some 7,000 IDPs near #Laiza #WhatsHappeningInMyanmar pic.twitter.com/NKlRThVM8j

— May Wong (@MayWongCNA) March 22, 2021

If "conflicts escalate" turns into "Federalism emerges," that would by no means be the worst possible outcome.

Japan state-funded hotel deal pays rent to Myanmar defence ministry Reuters

Military piles pressure on private banks to reopen – or else Frontier Myanmar

Myanmar Gem Traders Warned of Blacklist for Joining Naypyitaw Emporium by CRPH The Irrawaddy

Fast fashion and Myanmar – why garment workers are protesting, how brands have responded, and the unrest's potential impact on consumers South China Morning Post
Gone with the blaze The Daily Blaze. 45,000 Rohingya refugees became homeless in Bangladesh camp.
India
The migrant and the moral economy of the elite People's Archive of Rural India. Implications far beyond India.
No vaccines, no leadership, no end in sight. How Brazil became a global threat CNN. Maybe if we hadn't installed Bolsonaro? Just a thought.
The Crisis in a Venezuelan Steel Mill: A Conversation with César Soto Venezuelanalysis
UK/EU
Syraqistan
Israel Election Live: With Nearly 90 Percent of Vote Counted, Netanyahu Denied Clear Path to Majority Haaretz

Saudi Arabia offers cease-fire plan to Yemen rebels AP

Why Joe Biden Should Stick to the May 1 Deadline to Bring Home Troops From Afghanistan Time
Biden Administration
The Blundering Biden Team Patrick Lawrence, Consortium News

At NATO, Blinken warns Germany over Nord Stream 2 pipeline Reuters. Crude.

The radical unavailability of Joe Biden FT

A Biden Appointee's Troubling Views On The First Amendment Matt Taibbi, TK News. Tim Wu.

An Unusually Optimistic Conversation With Bernie Sanders (interview) The New York Time. Sanders: "But I think bottom line is that Democrats got to take a deep breath and to make the determination of whether or not they're going to become the party of the American working class — a class, by the way, which has suffered really terribly in the last 40 or 50 years, where today, workers are barely in real wages making any more than they did 40 or 50 years ago, despite huge increases in technology and productivity. I think we got to do that." Let me know how that works out.

The Years of Work Behind Washington's Best-Liked Man NYT. Jerome Powell.

Fed sets up panels to examine risks that climate change poses to the financial system CNBC
Imperial Collapse Watch
The New Concert of Powers Foreign Affairs

Concerts have two characteristics that make them well suited to the emerging global landscape: political inclusivity and procedural informality. A concert's inclusivity means that it puts at the table the geopolitically influential and powerful states that need to be there, regardless of their regime type. In so doing, it largely separates ideological differences over domestic governance from matters of international cooperation. A concert's informality means that it eschews binding and enforceable procedures and agreements, clearly distinguishing it from the UN Security Council.
Assange
Bipartisan delegation of Australian MPs meets with US embassy about Julian Assange Sydney Morning Herald
Our Famously Free Press
Maybe belling the cat isn't all that difficult or dangerous?

Nothing to see here, just the British Foreign Office privately bragging that it "deployed" its "partner" Bellingcat to North Macedonia as part of a propaganda operation that aims to "weaken" Russian influence near its neighbors. Bellingcat is totally not a NATO troll farm! https://t.co/55zbpEoNKq

— Aaron Maté (@aaronjmate) March 23, 2021
Healthcare
Why Does the US Pay the Highest Prices in the World for Prescription Drugs? (hearing) U.S. SENATE COMMITTEE ONHealth, Education Labor & Pensions. Starts at 14:42.
Guillotine Watch
They Just Moved Into an Austin Neighborhood. Now They Want to End One of Its Traditions. Texas Monthly. Classic:

The fleet of several dozen cars pulled into East Austin's Fiesta Gardens, or "Chicano Park" as locals call it, on a recent weekend with the booming of powerful stereo systems announcing their arrival. After a few loops around the park, some drivers—most of them Black and Latino men in their twenties and thirties driving customized lowriders, bright, candy-colored slabs, and jacked-up trucks with flashy chrome rims—packed into a nearby middle school parking lot. Some unloaded barbecue grills, toddlers, and pit bulls, then cracked open beers, and blasted Texas hip-hop and Tejano music….

Some variation of this assembly has taken place nearly every Sunday afternoon since the early nineties. But now many residents of The Weaver, a newly built luxury apartment building across the street—whose website promises renters access to a "community that is rich in history and tradition"—have decided it's time for the weekly event to come to an unceremonious end….. One particularly vocal tenant, a non-Hispanic white woman with short blond hair who appeared to be in her fifties, claimed that smoke from the tires was killing nearby trees and that traffic from the gathering would make it impossible for an ambulance to reach her in the event of a medical emergency (though two other roads to the apartment building remain accessible at all times). Another Weaver resident voiced more generalized criticism, calling the event a "display of toxic masculinity."

Man, I hope there's a good brunch place near-by.
Class Warfare
ACLED 2020: The Year in Review Armed Conflict Location & Event Data Project. Interesting: ", except for identity militias. Identity militias are the only actor type that increased their engagement in violence. Identity militias — which ACLED defines as armed groups organized around a collective, common feature including community, ethnicity, region, religion, or livelihood — include the Dan Na Ambassagou ethnic Dogon militia in Mali, the Tribal Mobilization Forces in Iraq, and the Volunteers for Defense of Homeland in Burkina Faso. There was a proliferation of identity militias in Africa especially last year."
Antidote du jour (via):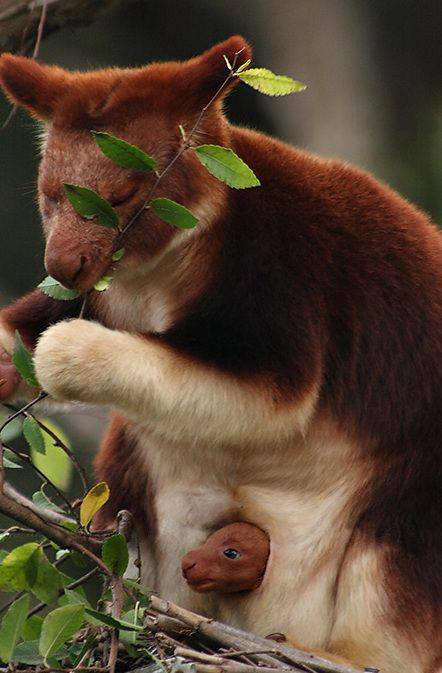 See yesterday's Links and Antidote du Jour here.