How we discovered a hidden world of fungi inside the world's biggest seed bank The Conversation
This rabbit walks on its 'hands.' Scientists think they've found the genetic reason why (video) Science. It does!
More Evidence Links 'Cat Scratch' Bacteria and Schizophrenia Gizmodo (Furzy Mouse).
Scientists Finally Identify a Deadly Toxin That's Been Killing Birds Wired (Re Silc).
The Big, Stuck Boat Is Glorious The Atlantic
Suez Canal Transit Sail Safely. Entertaining. From 2003.
Suez blockage prompts shippers to call US Navy over piracy threat FT
Expert predicts toilet paper shortages will happen again The Hill (Re Silc). Go long bidets….
#COVID19
Pilot Investigation of SARS-CoV-2 Secondary Transmission in Kindergarten Through Grade 12 Schools Implementing Mitigation Strategies — St. Louis County and City of Springfield, Missouri, December 2020 Morbidity and Mortality Weekly Report, CDC

Many kindergarten through grade 12 (K–12) schools offering in-person learning have adopted strategies to limit the spread of SARS-CoV-2, the virus that causes COVID-19 (1). These measures include mandating use of face masks, physical distancing in classrooms, , identification of close contacts,* and following CDC isolation and quarantine guidance

And:

Modifications to increase ventilation to prevent COVID-19 were reported by 98% of schools: 91% opened windows or doors, 87% used fans, 93% decreased occupancy in spaces where ventilation with outdoor air could not be increased, and 5% replaced or updated heating, ventilation, and air conditioning systems.

CDC's own scientists keep showing ventilation is essential. When will the CDC's sclerotic policy-making process emit revised school re-opening guidelines to replace the current, lethal ones?

Quebec courts: #CovidIsAirborne. A thread:

Nurses' union in Quebec wins employment tribunal: they asked for higher-grade PPE for medium-risk procedures. Employer had argued virus was "not airborne". Judge accuses them of "denial of statistical data" & "wilful blindness" [para 103-4]. @Faussenurse https://t.co/PP67OfaIOR

— Trisha Greenhalgh 😷 #CovidIsAirborne (@trishgreenhalgh) March 25, 2021

* * *

Assessment of protection against reinfection with SARS-CoV-2 among 4 million PCR-tested individuals in Denmark in 2020: a population-level observational study The Lancet. From the Conclusion: "[N]atural protection, especially among older people, cannot be relied on." But–

What to Make of That Danish Reinfection Study? MedPage Today. Reviews above study. "[T]he open question is if you were to have been infected with SARS-CoV-2, and you unfortunately were reinfected with SARS-CoV-2, are you as sick as somebody who's seeing SARS-CoV-2 for the first time?"

* * *

U.S. Covid Cases Are Rising Again, Reversing Months of Progress Bloomberg

U.S. COVID response could have avoided hundreds of thousands of deaths: research Reuters

40,600 people likely caught Covid while hospital inpatients in England Guardian

* * *

Want a vaccination appointment? It helps to know a Python programmer NBC. "[A] boutique online community [has] sprung up in recent months in which programmers come up with ways to give their friends and families an edge in getting vaccination appointments. Github, a website that serves as a repository for programmers to share their code, hosts dozens of uploaded scripts meant to help people secure vaccine slots."

Loretto Hospital executive resigns amid uproar over improper distribution of COVID-19 vaccinations Becker's Hospital Review

* * *

Latest results put Oxford–AstraZeneca COVID vaccine back on track Nature

The Coronavirus Variants Don't Seem to Be Highly Variable So Far Scientific American (nvl).

Remote management of covid-19 using home pulse oximetry and virtual ward support British Medical Journal. "Pulse oximeters do not save lives, good clinical care does. There is a world of difference between the patient who is given a pulse oximeter and symptom diary and told to contact the health service if they deteriorate and the patient who is given the same equipment, shown how to use it, and who then receives regular calls from a healthcare professional."
Top JAMA Editor Out Amid Podcast Investigation MedScape
Race and Medicine NEJM
China?
Taiwan Wants More Missiles. That's Not a Bad Thing. Defense One
Myanamar
India's Dangerous Myanmar Policy The Diplomat

Despite international pressure, Myanmar's ruling junta continues to crush dissent France24. With shots to the head:

Nearly 90% of people killed by Myanmar junta forces since the coup have been shot dead and more than a quarter shot in the head – raising suspicions of intentional targeting. Grim graphic by @walone4 and @AditiHBhandari that draws on @aapp_burma data. #WhatsHappeningInMyanmar pic.twitter.com/eB4KS9hm8P

— Matthew Tostevin (@TostevinM) March 26, 2021

Hmm:

Scornfully abusive, disrespectful. The wreath placed by US embassy Yangon honoring Myanmar protestors who have lost their lives, at the spot of one young protestor was killed, was taken away by junta's secutiry forces a moment later this morning. #WhatsHappeningInMyanmar pic.twitter.com/HKs110A86m

— Hnin Zaw (@hninyadanazaw) March 26, 2021
Saigon's Infrastructure Failures Vietnam Weekly
The Olympics Are On! But Why? NYT
Scott Morrison addresses 'disturbing' month of sex and rape allegations 7 News
Syraqistan
UK/EU
Biden Administration
The 420
Businessmen Convicted of Duping Banks in Marijuana Sales WSJ (RS).
Our Famously Free Press
Bellingcaught: Who is the mysterious author of Bellingcat's attacks on OPCW whistleblower? Aaron Maté, The Grayzone (Furzy Mouse).

AP style on border stories, good, actually. A thread:

In the interest of informing the public and being fully transparent as a way to inform other editors, this is the internal memo I received from the @AP (4 tweets to follow).

Subject: From the Standards Center: A note about the current increase in border entrances

Part 1 pic.twitter.com/EBqko6osDB

— Julio Ricardo Varela (@julito77) March 25, 2021

Covering the Atlanta massacre from inside the Korean community Columbia Journalism Review
Gunz
Carrying Guns in Public Is Not a Constitutional Right, Ninth Circuit Rules Courthouse News
Groves of Academe
USC to pay $1.1 billion to settle decades of sex abuse claims against gynecologist LA Times
Class Warfare
The fight to unionize Amazon is the most important labor story of this century America Magazine

"Mr. Bezos draws a lot of water in this town":

NEW: Bessemer's police chief has confirmed to More Perfect Union that his officers are providing "off duty security to Amazon."

Union organizers say they are routinely harassed by local police, and that officers have told them "they are there to keep an eye on us." pic.twitter.com/NqAHSjkixP

— More Perfect Union (@MorePerfectUS) March 25, 2021

The Post Office too, not just the cops:

UPDATE: We've been reporting on the illegal ballot dropbox that Amazon set up with USPS at its Bessemer warehouse.

Union organizers met with the local Postmaster on Tuesday. He refused to answer questions about the dropbox — then he called the cops.

We were recording. pic.twitter.com/CMNRuMU6or

— More Perfect Union (@MorePerfectUS) March 25, 2021

Oakland launches guaranteed pay plan for low-income people AP

Documents Show Amazon Is Aware Drivers Pee in Bottles and Even Defecate En Route, Despite Company Denial The Intercept. To be fair to Amazon, I've seen reports from highway clean-up volunteers in Kent, UK, who report picking up plenty of bottles and bags tossed aside, presumably by lorry drivers who had to endure long Customs delays, post-Brexit, and wanted to keep rolling rather than lose more time. Midde-class types like me are reacting to this story with horror and disgust, but with the already shrinking number of restrooms shrunk further by Covid, I wonder whether all working class drivers experience this as normal, and not just Amazon workers. (To be even more fair, warehouse workers making quota use pee bottles too, not just drivers.)

Mutual Aid and Workers' Power Rampant
Ancient Egyptian manual reveals new details about mummification University of Copenhagen. News you can use!
Uncertain times Aeon
Antidote du jour (via):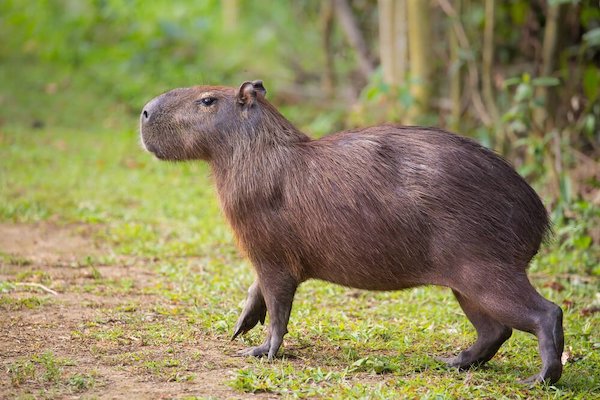 Bonus antidote:
ALPACA-LYPSE WOW: London Zoo welcomed three new alpacas during the coronavirus lockdown, and wants the public to help name them ahead of its reopening. https://t.co/EcJsPgs5fQ pic.twitter.com/p4BAHXSmt3

— ABC News (@ABC) March 26, 2021
Alpaca McAlpacaface?
See yesterday's Links and Antidote du Jour here.