Yves here. Please welcome Jared Holst, who is graciously allowing us to syndicate some of the articles on his site. He's started a new series on what he calls "The Bullshit Economy": products and services that ought not exist because they are exploitative and in the end typically leave buyers worse off. His description is a tad more charitable than mine:
The series is an ongoing look at companies whose existence is predicated on poor policy and bad economics and not on solving a market need. Think payday loans, but newer.
We trust you'll enjoy this and his future finds…well, the information and assessment, the actual products, not so much.
IBy Jared Holst,  the author at Brands Mean a Lot, a weekly commentary on the ways branding impacts our lives. Each week, he explores contradictions within the way politics, products, and pop-culture are branded for us, offering insight on what's really being said. You can follow Jared on Twitter @jarholst. Originally published at Brands Mean a Lot
For a variety of structural and political reasons, many people can't afford to buy a home. In the first entry of The Bullshit Economy, we explore the companies which are attempting to fill the void.
The Avo Toast Cohort
We've touched on it before: when it comes to wealth, Millennials are nowhere close to where their Gen X or Baby Boomers parents were at their age. There are all sorts of side-effects from this dearth of wealth—lower social mobility, later retirement, higher odds of medical bankruptcy, etc. Today's side-effect is millennials' inability to purchase homes.
Millennials' predicament is mostly out of their control. They face decades of flat wage growth (despite large gains in productivity), still struggle to find real work in the aftermath of the 2008 financial crisis, and relative to their predecessors, have earned more expensive college educations paid for with more expensive student debt. Because it's easier to put avocado toast on layaway, millennials also have worse credit than older generations. Suffice to say, most millennials haven't been able to save for a down payment on a house.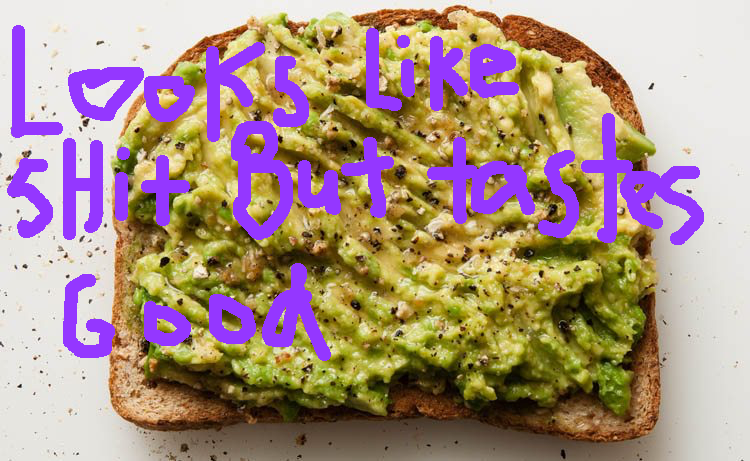 Houses are also more expensive. In Fall 2020, home price appreciation surpassed wage appreciation in 90% of national housing markets:
"The median home prices of single-family homes and condos in the third quarter are less affordable than historical averages in 63% of U.S. counties, up from 54% a year ago, according to Attom Data Solutions, a property data-base." – Source
Yes, interest rates are low, but they're negated by the high prices. Prices are waving goodbye to wage growth, but will millennials ever wave goodbye to their parents' basements?
A Savior Comes Along?
There's a gamut of structural issues preventing those living responsibly with full-time jobs from owning starter homes: lecherous student loans, stagnant wages, a paucity of savings, and poor credit. But since this is America, these policy issues are actually market opportunities.
As such, a slew of startups have found ways to lower the bar for entry into the housing market. Companies like Divvy, Flyhomes, and ZeroDown are attempting to encroach on the space traditionally held by mortgage lenders. Although each is slightly different, they have a shared goal: helping those, who by lack of funds or credit are excluded from the traditional home ownership model, own a home.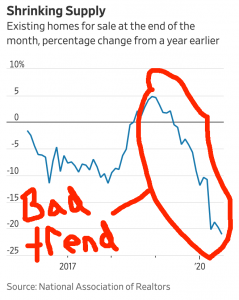 Source
How do these companies see themselves? Let's subject ourselves to some copy:
Divvy: "We're in the business of financial equality…Our team aims to break through traditional barriers to fight for the underdog."
Flyhomes: "Flyhomes is superpowering the way people buy homes." (This one isn't actually that bad).
ZeroDown: "What used to be an integral part of the American Dream, or at least a check mark on the way to adulthood, is now well beyond reach for many of us."
These are attempts to differentiate on nobility. Traditional mortgage lenders, real estate prices, the man, have all conspired to exclude millennials from the market. The new entrants are here to be allies.
Intuitively, if the people meant to be helped by these companies could get access to a mortgage, they would. They can't get a mortgage because they don't have the requisite wealth, income, credit profiles, or some combo therein.
From a lending perspective, this cohort is higher risk, which means high interest. Is it possible these startups are forgoing similar revenue to their mortgage providing forebears in pursuit of nobility? If payday lending, check cashing companies, and banks with overdraft fees and minimum deposits have taught us anything, it's that it's expensive to be poor. The answer is no: based on my bitter, qualitative math, whatever these companies end up charging their customers will be more expensive than a traditional mortgage.
What We Have is a Band-Aid
There are solutions to the issues preventing low-income, low-wealth buyers from home ownership which do not involve venture capital. For many small-dollar mortgages, the fixed costs of underwriting, risk assessment, and origination are greater than any potential profits, which eliminates any incentive for banks to provide them in the first place. This means low price homes go to cash buyers and investors. One remedy is the expansion of programs like the Micro Mortgage Marketplace, which:
"…will reduce fees and costs, simplify loan processing, offer underwriting flexibility, and support the purchase of affordable homes using a mortgage under $100,000."
Other solutions are less direct. Some programs incentivize millennials to relocate to cheaper locales with more affordable homes. Tulsa Remote offers $10k in cash and free desk space for people to relocate. For many, the lower real estate prices, plus the one-time cash bonuses amount to greater purchasing power. Fueled by the pandemic-driven increase in WFH arrangements, programs such as Tulsa's (there are several), have the potential to make home ownership more realistic for many.
These are a short term fixes. None solves the growing chasm between productivity and wages, nor ballooning inequality, nor the cost of a college education vis-à-vis inflation. Instead, all rely on a mix of private-public partnerships, charity, and the labor mobility of white-collar work, none of which is guaranteed to last.
Being for profit and funded by venture capital—which requires outsized growth by the startup for the venture investment to show a return—leaves little room for selflessness on behalf of millennials. The more the trends hindering millennials and others who cannot afford a home persist, the more people are left out of home ownership.