Insatiable Shipping Companies Set the Table for the Suez Canal Ship Debacle Labor Notes
Crude Greeks decide it's time to go very large Lloyd's List
Credit Suisse Scandal Toll Goes Ever Higher as Rivals Thrive Bloomberg
'This crisis is different': the dramatic rebound in the global economy FT
Stabilising the economic outlook Philip R. Lane, European Central Bank
Redefining insurance supervision for the new normal Bank of International Settlements
Managing Divergent Recoveries IMF
Assets Have Tanked at Two of the World's Biggest Short Sellers Institutional Investor
The Nope theory to explain volatility in equity markets FT. Net Options Pricing Effect.
#COVID19
Ethical, Legal, and Scientific Challenges for COVID-19 Vaccine Passports Bill of Heath, Harvard Law

Antibody evasion by the P.1 strain of SARS-CoV-2 Cell. From the Abstract: "[N]ew strains have emerged with multiple mutations: P.1 from Brazil, B.1.351 from South Africa and B.1.1.7 from the UK…. We show that, surprisingly, P.1 is significantly less resistant to naturally acquired or vaccine induced antibody responses than B.1.351." The article seems to reach no conclusion on B.1.1.7 one way or the other.

Johnson & Johnson's COVID-19 vaccine under scrutiny at EMA after 4 'serious cases' of unusual blood clots Fierce Biotech

Science Brief: SARS-CoV-2 and Surface (Fomite) Transmission for Indoor Community Environments CDC (MNA). Trashing aerosols* (despite) and fomites:

Findings of these studies suggest that the risk of SARS-CoV-2 infection via the fomite transmission route is low**, and generally less than 1 in 10,000, which means that each contact with a contaminated surface has less than a 1 in 10,000 chance of causing an infection… People can be infected with SARS-CoV-2 through contact with surfaces. However, based on available epidemiological data and studies of environmental transmission factors, surface transmission is not the main route by which SARS-CoV-2 spreads, and the risk is considered to be low. The principal mode by which people are infected with SARS-CoV-2 is through exposure to carrying infectious virus. In most situations, cleaning surfaces using soap or detergent, and not disinfecting, is enough to reduce risk.

Go long plexiglass, I suppose. NOTES * To be fair, we get confused and faction-straddling language like "aerosol droplets." Since droplets are ballistic (falling within a radius under gravity) and aerosols float (like cigarette smoke, filling a space), this entire "science brief" is deeply confused at the ontological level; saying "aerosol droplets" is like saying "rocky smoke"; it's an oxymoron, confused at the ontological level. When is Walensky going to get a handle on this? ** Now that we know that the virus persists in excrement, there is a case to be made for fomite transmission via that path. I don't think the case has been made yet, and the case for aerosol transmission from excrement has been made.

The COVID-19 Pandemic and the World Trade Network Economic Research Institute for ASEAN and East Asia

Is airborne transmission an important and mitigatable aspect of the COVID-19 pandemic? – A panel discussion O'Brien Institute of Public Health, University of Calgary (recording). Important. Speakers: Dr. John Conly (WHO), Dr. David N. Fisman (epidemiologist, University of Toronto) Dr. Kim Prather (Atmospheric Chemist, Scripps Institution of Oceanography). Live twitter thread:

Happening now 👇 https://t.co/WR3hJ77q8J

— Dr. Lisa Iannattone (@lisa_iannattone) April 9, 2021

(A corollary of airborne transmission is that HCWs (health care workers) should be supplied with N95, not surgical, masks.) I don't think WHO sent their best:

Conly: 'you need to consider the harms of N95 masks'

– Acne
– Eczema
– Conjunctivitis
– CO2 retention
– Low O2 saturations in pregnant women

In this order. Honest.

Q for HCWs: given the choice, would you risk death/long covid/onward transmissions with FRSM, or 🖕 with N95?

— David R Tomlinson 💙 (@DRTomlinsonEP) April 9, 2021

Acne? Really? That's one of the hold-ups?
B.C. shatters records with 1,293 new COVID-19 cases, pushing average over 1,000 per day Global News
COVID-19 lockdowns around the world as vaccine efforts stumble Channel News Asia
China?
Manila confronts Beijing's 'utter disregard' for law in South China Sea FT

Alibaba antitrust investigation: Beijing slaps e-commerce giant with record US$2.8 billion fine in landmark case South China Morning Post. China's Amazon. Who's got the rule of law and who doesn't?

Pro-democracy pair to quit Hong Kong district council seats over new allegiance oath Hong Kong Free Press
Path to $4.1 Trillion Puts Australia Pensions Among World Giants Bloomberg
Myanmar
The Dangerous Impasse in Myanmar Foreign Affairs. There's a history here:

1. This History Thread is about sabotage in Burma (Myanmar) from cutting British colonial telegraph lines to hacking websites. Sabotage as a tactic is: destroying or damaging infrastructure or other property (not people) to prevent use by an opponent. #WhatsHappeningInMyanmar 🌿 pic.twitter.com/siOe1AmDJi

— Edith Mirante (@EdithMirante) April 10, 2021

Myanmar 'State Collapse' Imminent: 'The Bloodbath Is Real,' Expert Warns Sourcing Journal. I'm including this because the source is for supply chain professionals. Myanmar er, resistance isn't sponsored by the National Endowment for Democracy or something (now that the tankies have gotten themselves involved. To be clear, I think US RSP intervention would be madness; we'e botch the job).

My unusual week with Myanmar's violent, paranoid military junta Globe_. "Surreal, controversial and heavily-choreographed."
Ethiopia's ethnofederalism: fact and fiction Ethiopia Report
UK/EU
Northern Irish loyalists demand Brexit changes, call for end to street violence Reuters. An alternative view. Thread:

Just writing to call out some of the more ridiculous claims I've seen on Twitter today regarding the violence in Belfast. (1) The Good Friday Agreement is not over nor is it about to implode because of the last few nights. Such statements are facile and lazy.

— Niamh Gallagher (@NiamhGal) April 8, 2021

The real story behind Prince Philip's infamous 'slitty-eyed' remark during 1986 China visit South China Morning Post
Health authorities modify national vaccination schedule Mexico News Daily. For "modify," read "delay."
New Cold War
Biden Adminsistration
Republican Funhouse
Five things to watch for at the GOP's donor retreat The Hill

Gaetz Targeted by House Ethics Panel Amid Sex-Trafficking Probe Bloomberg
Democrats en Deshabille
The Daleys of Chicago Need Accountability in Ongoing Loan Scandal Counterpunch
Our Famously Free Press
Health Care
Police State Watch
Military Equipment Transfers to Police Have Picked Back Up Brick House
A Far-Right Extremist Allegedly Plotted to Blow Up Amazon Data Centers Wired. Granted, the FBI sold him the explosives.
Boeing
Boeing production issue prompts airlines to pull some 737 MAX jets from service Reuters
Imperial Collapse Watch
Crisis of Command Foreign Affairs. One reason the United States is not agreement-capable, as for example withdrawal from Afghanistan by May 1.
EXCLUSIVE: She exposed decades of alleged sexual abuse at elite Bay Area high schools. Now, she's speaking out San Francisco Chronicle
Class Warfare
Prolonged Isolation Can Lead to the Creation of New Accents Atlas Obscura. As for example in The Big Sort?
The rice of the sea: how a tiny grain could change the way humanity eats Guardian
The Vast Viral World: What We Know (and Don't Know) Nautilus
Did climate change cause societies to collapse? New research upends the old story. Grist
Globalization Lewis Lapham, Lapham's Quarterly (noonespecial).
There's Now a Tiny Washing Machine to Clean Your Wax-Encrusted Earbuds Gizmodo
Antidote du Jour (via):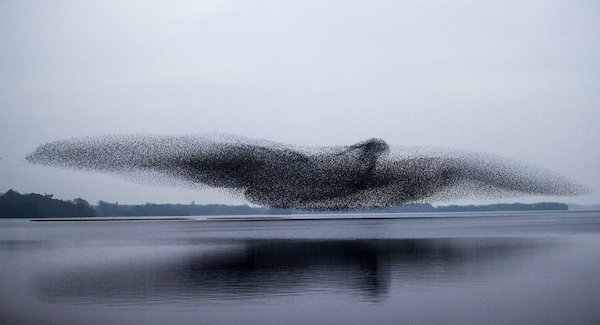 Bonus antidote (you may wish to turn the sound down):
ON THE MOVE: "Super pod" of dolphins spotted off the Southern California coast, gracefully swimming alongside a whale watching boat. https://t.co/w6KsO4Xk8O pic.twitter.com/MOKGNae4Mj

— ABC News (@ABC) April 1, 2021
See yesterday's Links and Antidote du Jour here.