Dutch citizens are using a "doorbell" to help fish get past barrier New Atlas (furzy)
Nepal rhino numbers rise in 'exciting' milestone BBC
Ancient Greece's Army of Lovers New Yorker (dk)
Ponzi schemer Bernie Madoff dies in prison at 82 Associated Press (Kevin W)
Boy, 12, dies after doing TikTok blackout challenge Independent. :-(. Too young to be Darwin Award material, you need to be of the age of consent.
The first swarm of genetically modified mosquitos is about to hit the US Popular Science (resilc)
These sneakers are woven by robots and have 3D-printed soles Boing Boing. Resilc: "Great, more unemployment in Bangladesh. Maybe they can code…."
Encryption Lava Lamps Atlas Obscura (Chuck L). Very cool.
New Zealand Just Passed a Climate Change Law No Other Country's Dared to Tackle Science Alert (David L)
STDs reach all-time high for 6th consecutive year Fox5NY (Kevin W)
First evidence drug-resistant malaria mutations gaining foothold in Africa, study suggests Independent (resilc)
A Mystery to Itself: What is a brain? London Review of Books (Anthony L)
#COVID-19
Outdoor classrooms will play key role in "pandemic-proof" school in Peru Dezeen (resilc)
A gold nose pin, boxes of eggs, or a tax rebate: Covid vaccine incentives around the world Guardian
Science/Medicine
In world first, Denmark ditches AstraZeneca's COVID-19 shot Reuters

EU Commission to end AstraZeneca and J&J vaccine contracts at expiry – paper Reuters

Authorities investigate death of NSW woman who developed blood clots after Covid vaccination Guardian. Mum as to which vaccine.

NIH director says J&J vaccine pause will give researchers time to do more study on certain groups CNN (Kevin W)

Moderna CEO Stephane Bancel says the company's Covid-19 vaccine booster, which is currently undergoing clinical trials, should be available by fall. https://t.co/wvohKgQTpY @BloombergTV pic.twitter.com/FN0SMEgaUj

— Bloomberg (@business) April 15, 2021

Former world leaders call on Biden to suspend Covid-19 vaccine patents Financial Times. We've been featuring posts on this idea by Anis Chowdhury and Jomo Kwame Sundaram for some time.

Asia

India breaches 200,000 daily COVID-19 cases as hospital beds, oxygen fall short https://t.co/XLxqIposBn pic.twitter.com/18nP1zqt7K

— Reuters (@Reuters) April 15, 2021

India's surge with a new variant of concern is overwhelming hospitals and cremation grounds. https://t.co/ParhgcuDxm

— Anthony Costello (@globalhlthtwit) April 15, 2021

BREAKING NEWS. COVID-19 cases in the Philippines breach 900,000 on Thursday, April 15, 2021 as the Department of Health reports 11,429 new cases. It only took 10 days for the Philippines to breach 900,000 cases after hitting the 800,000-mark.

Total cases now at 904,285. pic.twitter.com/0eAUw8lAfS

— Rappler (@rapplerdotcom) April 15, 2021

UK/Europe

Finland's Covid Situation Eases as New Cases Drop Significantly Bloomberg

US

Buffalo Bills To Require Vaccine Passport For Fans, Allowing For Full Capacity At Stadium Forbes

Airports Step Up Mental Health Assistance as Passenger Anxiety Soars KHN. Help me. They make Atlanta, the biggest passenger airport in the world, a focus of this piece. Why don't they reduce passenger anxiety by providing adequate services, starting with wheelchair attendants? In the last month as flight volumes have picked up, the airport has not meaningfully rehired these assistants. I got parked at a waiting post in March for 40 minutes, and earlier this month say a man with a very substantial cane (the type with three feet) get out of his chair at a waiting point and start hobbling towards his gate in another terminal because he was going to miss his flight. (And don't get on my case, I have been in search of treatment and now surgeons for a busted hip).
China?
China warns of military action against Taiwan to block relations with US on eve of American visit South China Morning Post (furzy). From yesterday, still germane.

U.S. spy chiefs warn of 'unparalleled' China threat in return to Congress Reuters. "Well, they would say that, now wouldn't they?"
Brexit
The UK's Northern Irish Brexit Blues CounterPunch
New Cold War
U.S. to Sanction Russia, Expel Diplomats Over Alleged Election Interference, Hacking Wall Street Journal. We have lost our minds. But John Helmer has an explanation in light of an announement early in the day European time that Russia was considering a summit offer, but its response depended on US conduct:

As I understand, Putin has agreed to the "climate summit" (virtual), and that negotiations for the bilateral summit meeting in a third country were still under way. If so, then this move is intended to provoke Putin in cancelling an offer Biden and his minders hoped would not be accepted. In Biden's condition, I cannot see how Blinken-Burns-Nuland would allow the Russians so much intelligence on how incapacitated Biden is. I see that US banks can trade Russian bonds in the secondary market.

Russia Is Still Testing Its Terrifying Apocalypse Torpedo Popular Mechanics

What Did the U.S. Get for $2 Trillion in Afghanistan? New York Times
Syraqistan
Big Brother is Watching You Watch
We finally know how the FBI unlocked the San Bernardino shooter's iPhone The Next Web (David L)
Biden
Democrats to introduce bill to expand Supreme Court from 9 to 13 justices NBC. Much outrage from the other side of the aisle, natch.

House and Senate Democrats Plan Bill to Add Four Justices to Supreme Court Intercept

Gensler confirmed as top Wall Street cop, bringing new era of tough scrutiny Politico

Border Patrol Is Leaving Migrants in Small Arizona Towns Intercept

President Biden, we need you to be the president who has the vision and courage to move us into a 21st century of peace and prosperity; ratchet down the new cold war with Russia and China, replacing the policy of confrontation with cooperation so we can work together addressing… pic.twitter.com/FJfewDnEs0

— Tulsi Gabbard ? (@TulsiGabbard) April 15, 2021
Robbins: Country catching up to Bernie Sanders' way of thinking Boston Herald (furzy). Translation: Buyer's regret.
GOP Civil War
Republicans Are Making Millions Pushing Trump's Election Lies Vice

Republicans are in a messy divorce with big business. Democrats could benefit Guardian (resilc)

Ted Cruz puts copy of John Boehner's book in fireplace after ex-Speaker dubbed him 'Lucifer in the flesh' Independent (resilc)
Gunz
Explainer: More guns than people: Why tighter U.S. firearms laws are unlikely Reuters

Biden Fires Up the Waco Controversy Anew CounterPunch (resilc)
Black Injustice Tipping Point
Former Minnesota police officer Kim Potter charged with manslaughter of black motorist Daunte Wright abc.net.au (Kevin W)

Daunte Wright shooting: How can you mistake a gun for a Taser? BBC (resilc)
Police State Watch
Maryland trooper shoots, kills teenager who had airsoft gun Associated Press (resilc)
AT&T/Verizon workers' union urges states to regulate ISPs as utilities ars technica
Will Future Electric Vehicles Be Powered by Deep-Sea Metals? Wired
Class Warfare
The big issue for Amazon warehouse workers isn't money—it's autonomy Quartz

Amazon's warehouse boom linked to health hazards in America's most polluted region Guardian

Japanese AI robots and the American union's last hurrah Asia Times (Kevin W)
Antidote du jour (retaj):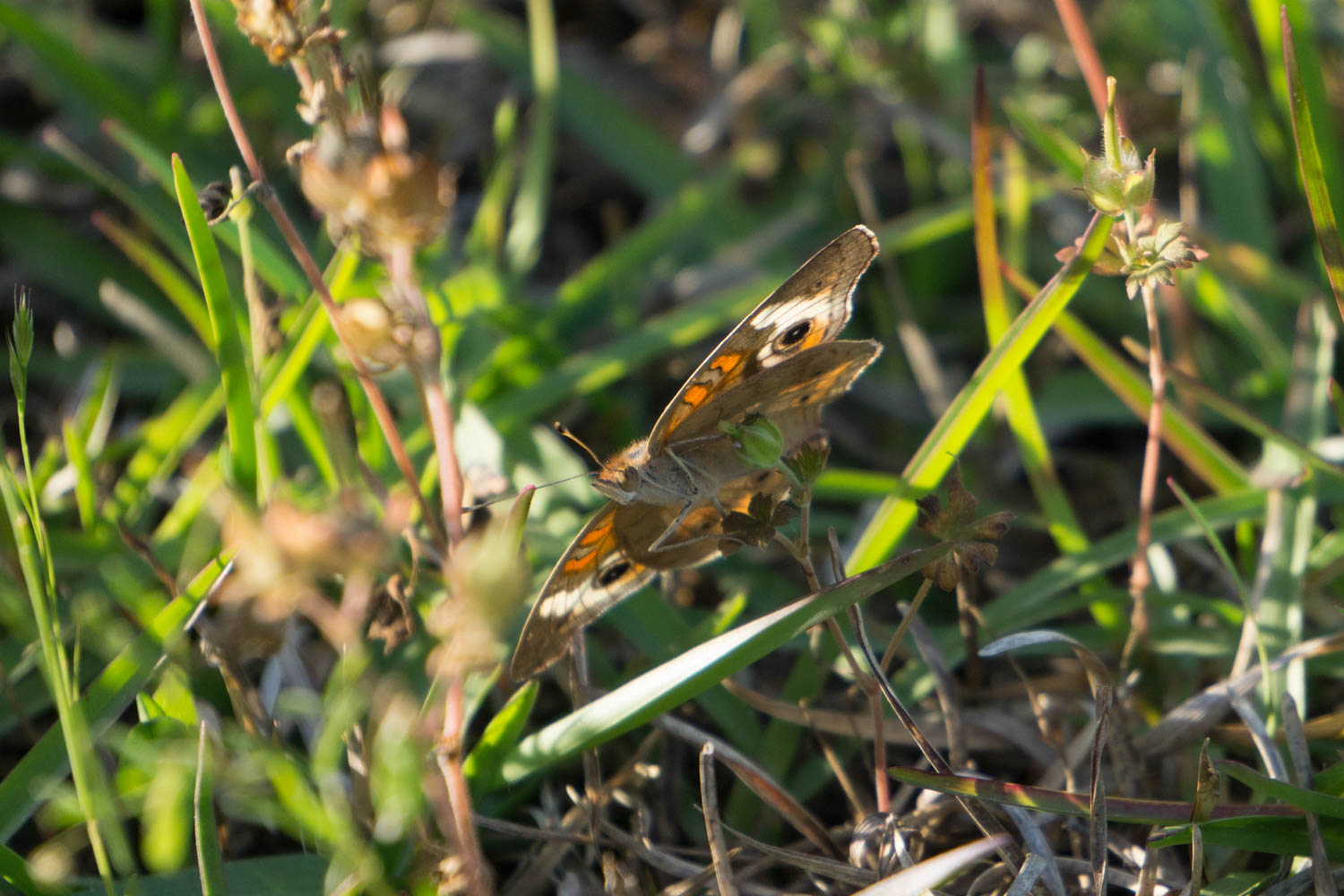 And a bonus:
Road block in Tanzania.. pic.twitter.com/c46VbvAaJc

— Buitengebieden (@buitengebieden_) April 14, 2021
See yesterday's Links and Antidote du Jour here.