Stop Trying to Make Us Worship the Royals Jacobin
The Low-Key Carter-Era Pleasures of "The Muppet Show" New Yorker
Hale's Crime Is Not Leaking Information, but Exposing Government Lies About the Drone Program' FAIR
The FBI might have gone ahead and fixed your Microsoft email server NBC
Minnesota Deploys National Guard Ahead Of Next Week's Police Shooting The Onion
Andrew Yang leads new NYC mayoral poll — despite string of gaffes NY Post
US West prepares for possible 1st water shortage declaration AP
Space Junk Is Our New Tragedy of the Commons Bloomberg
The US' lost, ancient megacity BBC
FedEx to 'reevaluate' its policy requiring employees to lock up phones during shifts following Thursday's shooting at a FedEx facility in Indianapolis Business Insider
Lahore and Amritsar: Two cities joined at birth are dying together Scroll
The Aliens Are Not Coming Caitlin Johnstone
Line of Duty: why there are so many Northern Irish coppers in British crime dramas The Conversation
#COVID-19
Sports Desk
Barcelona scored four goals in 12 minutes – including a brilliant strike from Lionel Messi – to thrash Athletic Bilbao and win the Copa del Rey. BBC

Modric agrees new deal with Real Madrid AS too bad Luka had to agree a salary cut – he's having a great year.
Class Warfare
Is Los Angeles' Sweep of a Homeless Encampment the Wave of the Future? Capital & Main

Two blocks from the Federal Reserve, a growing encampment of the homeless grips the economy's most powerful person SF Gate

She Noticed $200 Million Missing, Then She Was Fired ProPublica
My latest: Disclosure by Starmer officials under pressure from courts provides proof that antisemitism was weaponised against Jeremy Corbyn, say Labour party members under investigation https://t.co/vYUaSKelBu

— Jonathan Cook (@Jonathan_K_Cook) April 16, 2021
Police State Watch
Police in Minnesota round up journalists covering protest, force them on the ground and take pictures of their faces USA Today
Biden Administration
After criticism, Biden says he will raise U.S. cap on refugee admissions Reuters
Waste Watch
New York City's waste future could be shaped by the closure of an island jail Waste Dive

The Problem With Paper's Climate Impact Treehugger
Old Blighty
The David Cameron scandal: just how sleazy is British politics? FT

When it comes to corruption, Britain is catching up fast with the Middle East Independent. Patrick Cockburn.

Act now on sleaze crisis or lose red wall votes, Boris Johnson warned Guardian
Syraqistan
India
EU Parliamentary Committee Expresses Concern Over Human Rights Situation in India The Wire

Not Hindutva, not cut money: Biggest reason for BJP's rise in Bengal might be rigged panchayat polls Scroll

Minority report: Polarisation in the Bengal polls could have repercussions for the state's politics The Indian Express
China?
US and China pledge to work together on climate change after John Kerry visit South China Morning Post

A tale of two carmakers: GM and Toyota take different electric roads in China Reuters
Myanmar
Myanmar junta chief to attend ASEAN summit on first foreign trip since coup CNA

Australia's Government Is Refusing to Support Myanmar's Anti-Coup Movement Jacobin

Britain Must Learn from Burma Bloodbath Consortium News
The American Legion Calls For Ending The Forever War American Conservative
Antidote du Jour (via):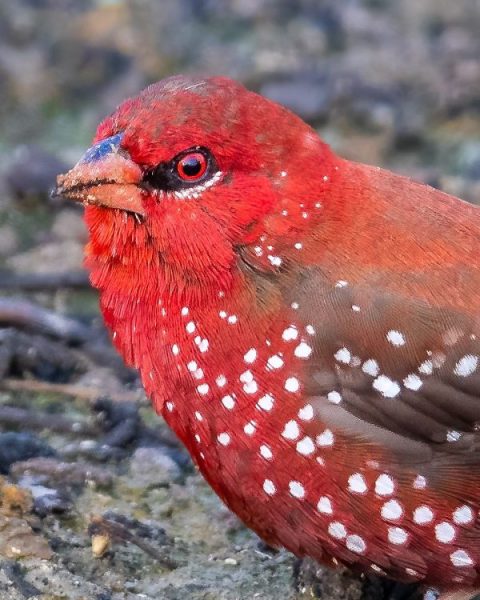 See yesterday's Links and Antidote du Jour here.