Researchers Determine Coelacanth Faked Own Extinction To Escape Massive Gambling Debt The Onion
Sticky bacterial biofilm traps and sinks microplastics for recycling New Atlas
Rare chunks of Earth's mantle found exposed in Maryland National Geographic
These 'creativity genes' allowed humans to take over the world Science Direct. And so we have bodega cat pictures on the Internet!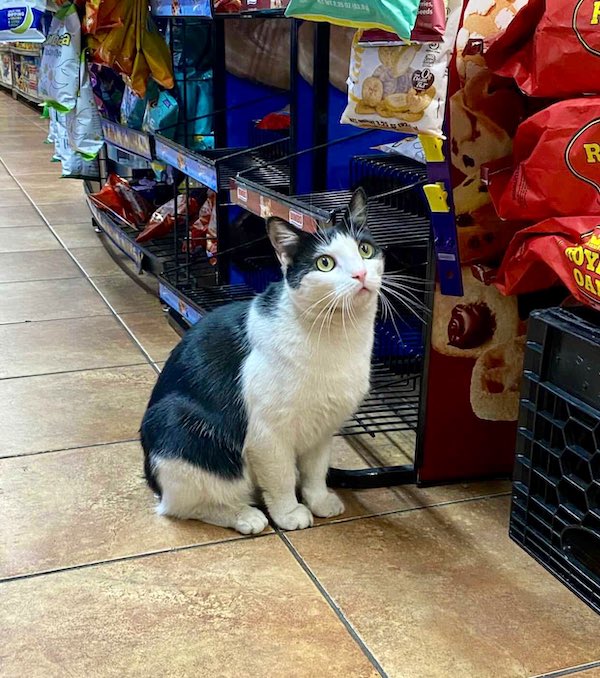 #COVID19
New CDC mask guidance draws clear line between vaccinated and unvaccinated Americans LA Times

The CDC Is Still Repeating Its Mistakes Zeynep Tufecki, The Atlantic. Today's must-read. This is a massive takedown of the CDC's new mask guidance, albeit a polite one.

How one restaurant's experiment may help diners breathe safely SFGate. Droplet goons at WHO and CDC gnashing their teeth as the world moves on without them.

Beyond the First Dose — Covid-19 Vaccine Follow-through and Continued Protective Measures NEJM. I read this twice. I see no mention of material circumstances. Nothing about lousy Internet in rural areas that rules out apps, certainly a confounder with the oft-shamed "partisan divide", or inability to easily make appointments (truck drivers). The focus is on public relations and "bolstering with critical public health ."
China?
China's Imports of Commodities Drive a Boom in Dry-Bulk Shipping Hellenic Shipping News

Hong Kong leader Carrie Lam heaps praise on Beijing-imposed electoral overhaul as she chats with guests on debut TV talk show South China Morning Post

ANU academic slammed over citation of 'sub-par' Chinese genocide research Sydney Morning Herald
Myanmar
Myanmar Regime Troops Ordered to 'Annihilate' Protesters, Internal Memos Show The Irrawaddy. True to form. Targets of opportunity:

Seeing anti-junta mass protests are regaining momentum across Myanmar. Hpakant people march in protest showing their support to ethnic Kachin Independent Army and against Myanmar junta on April 29. #WhatsHappeningInMyanmar pic.twitter.com/Pngs1yRks4

— Hnin Zaw (@hninyadanazaw) April 29, 2021

Tatmadaw launches fresh air raids on KNU territory Agence France Presse
India
A made-in-India shock doctrine, with a little help from Latin America Monthly Review

As Indians Face A COVID-19 Crisis, Facebook Temporarily Hid Posts With #ResignModi Buzzfeed News
Covid-19 in Africa: map following the pandemic The Africa Report
Syraqistan
How Afghanistan's President Helped His Brother Secure Lucrative Mining Deals with a U.S. Contractor OCCRP

Moscow Will Not Allow Iran to Have Nuclear Bomb Under Any Circumstances, Russian Envoy Says Sputnik News

U.S. and Israel have a policy of 'no surprises,' says Biden's national security adviser, Jake Sullivan NBC
Impunity still rules: fewer than 5% of federal cases are prosecuted: study Mexico News Daily
7 Zapatistas will set sail on May 3 for Europe Chiapas Support
UK/EU
Boris Johnson extends poll lead despite sleaze allegations Independent. BoJo: 40%; Starmer: 25%. You can't beat something with nothing.

Sheesh, look at that pop-eyed Black dude on the right:

Candidates for the Mayor of London made their pitches to business ahead of crucial elections in the U.K. capital next week https://t.co/Um74WOJgbE

— Bloomberg (@business) April 28, 2021

Post-Corbyn Labour, good job.

Northern Ireland First Minister Foster to step down after party revolt Reuters. Good night, Arlene….

Paris prosecutors seek involuntary manslaughter charges over AstraZeneca deaths France24
New Cold War
Russia rejects Ukraine's push to revise 2015 peace deal AP. Can't Ukraine defuse the situation by giving some Putin relative a no-show job?
Washington's Weirdest Think Tank The Tablet. The Quincy Institute for Responsible Statecraft.
Algorithmic Warfare, Part 1: Fighting by a Script Bazaar of War
Biden Administration
* * *

So I guess we're going to find out whether putting 4,400 satellites in a 30-km shell betewen 540 and 570 km is a good idea or not https://t.co/kvuZx760KG

— brianweeden (@brianweeden) April 27, 2021
Democrats en Deshabille
Cuomo Aides Spent Months Hiding Nursing Home Death Toll Albany Times-Union

The 'green new deal' supported by Ocasio-Cortez and Corbyn is just a new form of colonialism The Independent
Republican Funhouse
Home and office of Rudy Giuliani searched by federal agents FT

COVID Is Going Away, and It's Making Some Trump Fans Crazy Jonathan Chait, New York Magazine
Big Brother Is Watching You Watch
Security firm Kaspersky believes it found new CIA malware The Record
'It's Important Americans Don't Take for Granted They Can Exercise Their First Amendment Rights' FAIR
Assange
The CIA's Chinese Walls Craig Murray
Our Famously Free Press
Gunz
SF police commissioner fends off calls to resign after 'uncomfortable truth' about guns SHGate (JBird4049).

A Walmart worker talked about suicide. The store sold him a gun anyway, family says. NBC
Groves of Academe
The Fallacy at the Heart of All Reform Education Realist
Imperial Collapse Watch
China is wrong to think the US faces inevitable decline Martin Wolf, FT

What Comes After the Forever Wars Foreign Policy
Guillotine Watch
The secret credit card that's only for the rich Timothy Noah, Substack. Hubertus Bigend, no doubt, has several.
Traffic lights, who needs 'em? Lucky Kentucky residents up in arms over first roundabout The Register. Roundabouts are violence.
Class Warfare
Two weeks' paid sick leave at Walmart could have prevented 7,500 Covid cases, report finds Guardian (nvl). Well, naturally.

French Renault workers take managers captive in bid to stop factory sale Guardian

The War over Work Tribune
Deep Time experiment: Participants emerge after 40 days in a cave Axios (dk).
Antidote du jour (via):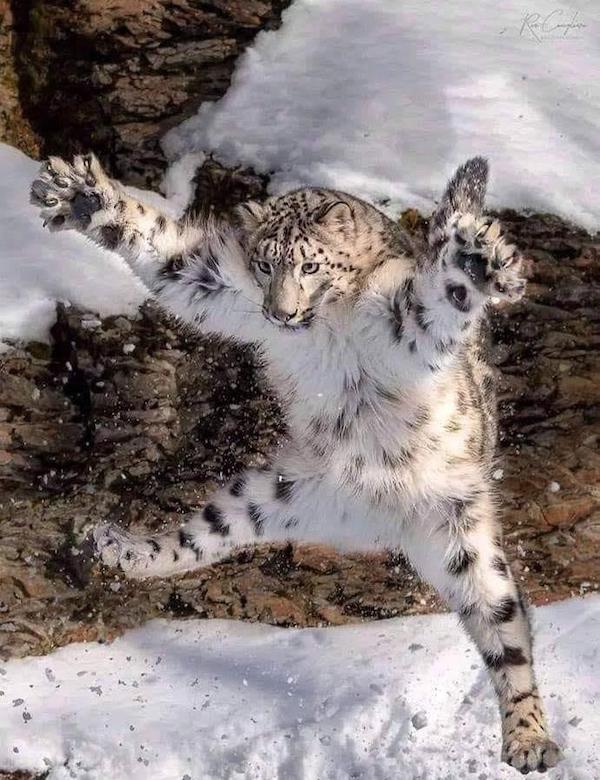 See yesterday's Links and Antidote du Jour here.