10 Tales of Manuscript Burning (And Some That Survived) Literary Hub
Mount Vesuvius victims died just moments away from rescue Ars Technica
At 95, Dick Van Dyke is still the consummate showman. And he's desperate to get back onstage. WaPo
A New Look at a Wicked Emperor WSJ
Neutrons unlock the secrets of Antonie van Leeuwenhoek's microscopes Ars Technica
'We watch everything': Dene Elders guide effort to save vanishing Arctic caribou The Narwhal
Sir Tom Devine: 'I've always thought England would destroy the Union' FT
Now Prince Harry describes America's First Amendment law that guarantees freedom of speech as 'bonkers' but admits: 'I still don't understand it' Daily Mail
Long before divorce, Bill Gates had reputation for questionable behavior Baltimore Sun
New Jersey wildfire burns nearly 900 acres of forest NY Post
Officer leaves job in military-industrial complex for the wedding-industrial complex Duffel Blog
#COVID-19
England ban on indoor gatherings may need to be reimposed, warns expert Guardian

*****

Hospitals overwhelmed as Covid cases surge in Osaka Guardian

Why Tokyo thinks the 2020 Olympics show must go on – even as Covid-19 booms SCMP

Japan's Olympic-Sized Problem New Yorker

*****

Covid-19 Drugmakers Take On Your Favorite TV Shows to Tackle Vaccine Hesitancy WSJ

Some vaccinated people are still getting covid. Here's why you shouldn't worry. MIT Technology Review

Sanofi, GSK announce positive early results for their Covid-19 vaccine candidate Stat

Ebola Response Veterans Urge WHO to 'Dramatically Expand' Global Covid-19 Vaccine Access Common Dreams

*****

'Not COVID': Stunned by Data, Gujarat Blames Death Certificate Spurt on Duplicate Registrations The Wire

A Desperate India Falls Prey to Covid Scammers NYT

Like Modi government, India's colonial rulers also knew that sight of pyres could be contentious Scroll

Virologist Shahid Jameel quits govt's genome mapping group Indian Express

*****

Britain eases virus lockdown but Asia outbreaks fuel concern Agence France-Presse

Singapore's Covid success springs a leak Asia Times

Coronavirus: Taiwan's outbreak surges with 333 new infections SCMP
Noise Pollution Matters Too American Conservative
The end of the line for climate migrants in Dhaka Qantara
Syraqistan
Almost three Palestinian children have been injured every hour in Gaza since Israeli bombardment began last Monday, according to Save the Children.

? LIVE updates: https://t.co/MqzUONqSKd pic.twitter.com/Hx0xT69fEU

— Al Jazeera English (@AJEnglish) May 17, 2021
Joint Statement Urging Ceasefire in Middle East pic.twitter.com/nkTNFqH7re

— Jon Ossoff (@ossoff) May 16, 2021

Class Warfare
Here's what's getting more expensive CNN
Biden Administration
Teflon Joe muddies GOP's midterm strategyPolitico
The Supremes
How Justice Amy Coney Barrett Is Already Changing the Supreme Court National Law Journal
Capital Seizure
Efforts to play down Jan. 6 insurrection 'indefensible,' Cheney says Politico. Liz goes all in.
Waste Watch
It's on our plates and in our poo, but are microplastics a health risk? Guardian
Colombia
Colombians Don't Just Want a New Government — They Want an End to Neoliberalism Jacobin
South Korea
South Korea's "Economic Miracle" Was Built on Murderous Repression Jacobin
India
China?
China's private sector 'uncertainty' is pushing young jobseekers to look for work in its vast bureaucracy SCMP
Myanmar
Myanmar anti-coup fighters retreat from town as U.S. makes appeal Reuters
Antidote du Jour (mgl) "juvenile white faced herons (known as matuku moana in Māori language), as seen at Blockhouse Bay, Auckland NZ: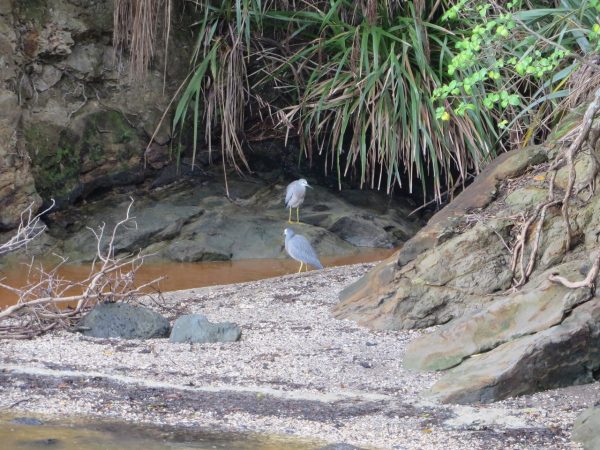 See yesterday's Links and Antidote du Jour here.