First Atlantic satellite tracks of 'lost years' green turtles support the importance of the Sargasso Sea as a sea turtle nursery Proceedings of the Royal Society B
Investment fraudsters found guilty of £2m scam after eight-year-long investigation City of London Police. A call made back in 2013 by our own Richard Smith: "Paul Seakens of Gemmax Solutions Limited Takes an Idiotic Pop at "Naked Capitalism" and 'redd-monitor'" (other Seakens hilarity here). Eight years is a long time; it reminds me of perhaps the most famous Twitter account ever….
AbbVie repeatedly hiked Humira, Imbruvica prices and abused patents to keep competitors at bay: report Fierce Pharma. Katie Porter on the case:
Helpful hint: If Katie Porter asks you a question, she already knows the answer. https://t.co/6eSslHRH2V

— Four Pounds of Meat (@hockeenight) May 18, 2021
The Biggest Tail Risk in Markets Has Shifted Bloomberg
#COVID19
The Counterlife of COVID-19: What Might Have Been MedPage Today

Is the spread of the Indian variant in the UK an inevitable result of living with COVID? mainly macro

Novelty Means Severity: The Key To the Pandemic The Insight

Yes, lockdowns were good Noah Smith, Bloomberg

* * *

Neutralizing antibody levels are highly predictive of immune protection from symptomatic SARS-CoV-2 infection Nature. From the Abstract: ". Neutralization titers against some SARS-CoV-2 variants of concern are reduced compared with the vaccine strain, and our model predicts the relationship between neutralization and efficacy against viral variants. Here, we show that neutralization level is highly predictive of immune protection, and provide an evidence-based model of SARS-CoV-2 immune protection that will assist in developing vaccine strategies to control the future trajectory of the pandemic."

Persistence of Antibody and Cellular Immune Responses in COVID-19 patients over Nine Months after Infection Journal of Infectious Diseases. n = 59. The Conclusion: "SARS-CoV-2-specific immune memory response persists in most patients nearly one year after infection, which provides a promising sign for prevention from reinfection and vaccination strategy."

* * *

Mask controversy spurs CDC to rethink its pandemic response

Now and then: lessons from the rollout of ART Lancet

My Life After COVID Brian Beutler, Crooked Media. Long-haul.
China?
Apple is 100% committed to protecting its users from commercial surveillance. But it's also 100% committed to accessing the Chinese market and maintaining its Chinese manufacturing. Warlord Apple will defend you from ad-tech bandits, but not the People's Liberation Army.

6/

— Cory Doctorow (@doctorow) May 18, 2021
Taiwan's face-time work culture is hurting its pandemic response Quartz. Here is a thread on the same topic:
"But I literally don't have a camera on my computer so I just let my manager throw a fit and then ignore her."

— Tricky Taipei (@trickytaipei) May 18, 2021
Myanmar
Malaysia reports record 6,075 new cases amid COVID-19 third wave Channel News Asia
Vietnam shuts industrial parks housing Foxconn plants after COVID-19 outbreak Channel News Asia
Syraqistan
Source: U.S. helped avert Israeli ground invasion of Gaza; hopes rise conflict could end soon Politico and Biden Is Boxed In on Israel-Gaza, Able Only to Urge a Cease-Fire Bloomberg

Ilhan Omar's Senior Communications Director/Strategist, a thread:

As Jews we are told from a young age that our identities are intrinsically tied to the modern State of Israel.

It is taught to us in Hebrew School, in services, and is a deeply held belief by many of our parents, grandparents and family members.

— Jeremy Slevin (@jeremyslevin) May 15, 2021

WATCH | 'Sure Seems Like a War Crime': John Oliver Blasts 'Both-siding' Israel-Gaza War Haaretz

Israel/Palestine Coverage Presents False Equivalency Between Occupied and Occupier FAIR

Rights group says Israel may still be arming Myanmar; NGOs call for arms embargo The Times of Israel. Arms and money being fungible, Biden's latest arms deal with Israel could help the Tatmadaw.

Mapping Israeli occupation Al Jazeera

Israel is Making the Same Errors as Britain did Over Northern Ireland 50 Years Ago Patrick Cockburn, Counterpunch
Senegal architects ditch concrete for earth in revival of old techniques Reuters
UK/EU
Germany authorizes pipe-laying for Nord Stream 2 in its waters TASS and Scoop: Biden to waive sanctions on company in charge of Nord Stream 2 Axios. ZOMG Putin has kompromat on Biden ZOMG ZOMG.

Maggie lives!

There are only three Tory seats where home ownership is below 50%. https://t.co/ftLXEfJNpI pic.twitter.com/ijiokTJyP5

— George Eaton (@georgeeaton) May 16, 2021

On the other hand–

How Public Ownership Helped the Tories in Tees Valley Tribune
New Cold War
American 'regime change' specialists NED claim credit for Belarus protests & boast of funding Russian opposition during prank call Russia Today
Chile votes for radicals and independents to write new constitution FT. 2021 – 1973, the year of the Pinochet coup = 48 years. That's the time it's taken to even begin to undo the damage caused by the neoliberals at the University of Chicago and their torturers.
'Difficult years': Brazil's fishing communities struggle to stay afloat during pandemic PRI
Biden Administration
The Colonial Pipeline Was Fine, But Its Owner Shut It Down To Make Sure They'd Get Paid Correctly Jalopnik. As NC readers know, but it's good to see the detail aggregated.
Big Brother Is Watching You Watch
Citizen App Set Off Hunt for Person Falsely Accused of Starting California Brush Fire Gizmodo

Server glitch allowed Eufy owners to see through other homes' cameras The Verge. Commentary:

So:
An IP camera that cannot easily be viewed past most firewall setups is not a viable consumer-installed product.
An IP camera that gets breached and allows non-users to see private video feeds, generally remains a viable product once patched.

— Naomi Wu 机械妖姬 (@RealSexyCyborg) May 19, 2021
Google plans to build a commercial quantum computer by 2029 Engadget
Boeing
Boeing rehires aircraft inspectors Leeham News and Analysis. After the failure of another hare-brained management union-busting scheme.

Congress demands records from Boeing to investigate lapses in production quality Seattle Times. My favorite Boeing quality assurance story is the ladder and string of lights left in the tail section of one plane. Pilot to co-pilot: "Is something rattling around back there?"
Class Warfare
America's Dead Souls The Paris Review
Ancient Australian Aboriginal memory tool superior to 'memory palace' learning Phys.org (ctlieee).
Antidote du jour (via):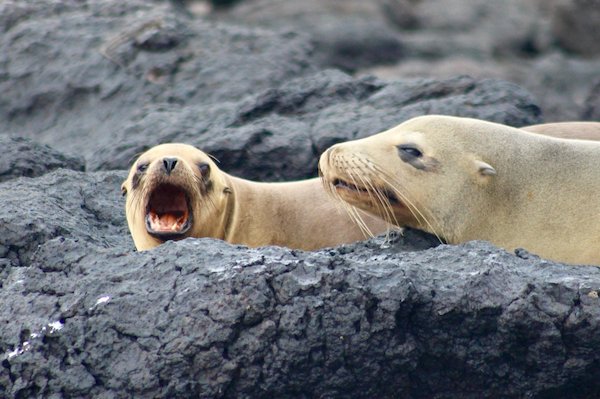 See yesterday's Links and Antidote du Jour here.