These 'turtle dogs' are helping to save a threatened species from extinction Euronews
A Maryland candy company is cooking up chocolate covered cicadas CNN
The First Rule of Bite Club? Talk About It. Outside
De-Ratting Rat Island Brought Silent Ecosystem Back to Life Scientific American
Austerity's Hidden Purpose Yanis Varoufakis, Projecy Syndicate
Central Banks Face New Balancing Act With Their Huge Asset Piles Bloomberg
The Economy Is Booming. Why Don't Firms Believe It? Joe Weisenthal, Bloomberg
#COVID19
The Beginning of the End of the American Pandemic The New Yorker. The case for optimism.

Is It Safe to Sing at Church Yet? Depends Who You Ask. The Roys Report

* * *

Estimating infectiousness throughout SARS-CoV-2 infection course Science (Allan). From the Summary: "Based on our estimates of infectiousness of [Pre-symptomatic, Asymptomatic, and Mildly-Symptomatic (PAMS)] subjects and the higher viral load found in subjects infected with the B.1.1.7 variant, we can safely assume that non-pharmaceutical interventions such as social distancing and mask wearing have been key in preventing many additional outbreaks. Such measures should be employed in all social settings and across all age groups, wherever the virus is present."

What scientists know about new, fast-spreading coronavirus variants Nature (Furzy Mouse).

* * *

Methylene Blue for Treatment of Hospitalized Covid-19 Patients: A Randomized, Controlled, Open-Label Clinical Trial, Phase 2 Revista de Investigacion Clinica (IM). Note this is not a preprint, and "Rev Invest Clin" is in PubMed. n = 40 in both arms of the study. From the Discussion: "This trial showed that MB, as a supplementary therapy to SOC protocols, led to a significant increase in SpO2, a significant decrease of respiratory distress and hospital stay, and 10% decrease in mortality rate. Severe COVID-19 patients presented with the chief complaint of dyspnea. After 1 day of MB administration, 92% of patients expressed dyspnea relief. This finding was very important for the care of COVID-19 patients suffering from respiratory distress." IM comments: "Worth following up with phase III trial!" It does seem that repurposing existing drugs for treatment, although not as glamorous as mRNA tech, etc., is both an effective strategy and under-noticed/under-funded, regardless of the outcome for any particular study.

* * *

COVID-19: Lack of Transparency Risks Global Response Consortium News (Furzy Mouse).
China?
Propaganda and Education activities for the 100th Anniversary; Inner Mongolia's crypto crackdown; Financial support for rural vitalization; John Cena apologizes Sinocism

China's Xiaomi says U.S. has formally lifted securities ban Reuters

A mega dam on the Great Bend of China ABC Australia. Now that we might as well pave over the Mekong, let's move on!
Taiwan's Sudden Unraveling Masks a Serious Climate Problem Bloomberg
Myanmar
His Excellency, @TlapaMar, Deputy Foreign Minister of Czech Republic has officially accepted U Linn Thant from @NUGMyanmar as liaison officer for the Czech Republic as official representative for having future collaboration with NUG for Myanmar. He further vowed….. (1/2) pic.twitter.com/mEru2AMYyi

— Paing (@PaingsView) May 25, 2021
The Koreas
Kimchi is Chinese? The Sino-Korean Struggle for Ontological Security The Blue Roof
India
Syraqistan
UK/EU
PM 'wanted to be infected with Covid on live TV, called virus Kung-Flu and was slow to act because he was on holiday with Carrie': Just some of the grenades Dominic Cummings will lob at Boris Johnson tomorrow in explosive evidence to MPs Daily Mail

England's NHS plans to share patient records with third parties FT
Feeling blue: drug dealer's 'love of stilton' leads to his arrest Guardian
New Cold War
Nord Stream 2: Biden says sanctions 'counterproductive' to US-European ties Deutsche Welle

It's time to respond forcefully to Belarus's wily and malevolent dictator WaPo

How to avoid a conflict in Belarus Responsible Statecraft
Lack of irrigation water puts Chihuahua on brink of social and economic crisis Mexico News Daily
Biden Administration
Biden's selling an ambitious agenda. Americans still aren't sure what it is. Politico

Gary Gensler is not the guy Francine McKenna, The Dig

Senate Preparing $10 Billion Bailout Fund for Jeff Bezos Space Firm The Intercept. Why not ask Jeff to look under the sofa cushions?
Trump Legacy
U.S. judge dismisses indictment against ex-Trump adviser Bannon, cites pardon Reuters
Clinton Legacy
Hillary Clinton directly appeals to QAnon to stop claiming she drinks children's blood: 'It's painful to me and my family' Independent
Health Care
What deadline? Most clinical trials are still not reported on time to federal database STAT
Black Injustice Tipping Point
A Year After George Floyd's Murder, Most Americans Are Not Optimistic About Future Race Relations Morning Consult

A Serious Discussion of the Political Thought of Kwame Brown Benjamin Studebaker
Imperial Collapse Watch
The Pentagon Papers at 50: What's Left Out is Crucial Counterpunch (CEA).
Southwest Airlines flight attendant loses two teeth after passenger assault NBC
Class Warfare
The wildfires are starting. Heated
Honeybees are accumulating airborne microplastics on their bodies National Geographic
How Inevitable Is the Concept of Numbers? Stephen Wolfram
Antidote du Jour (via):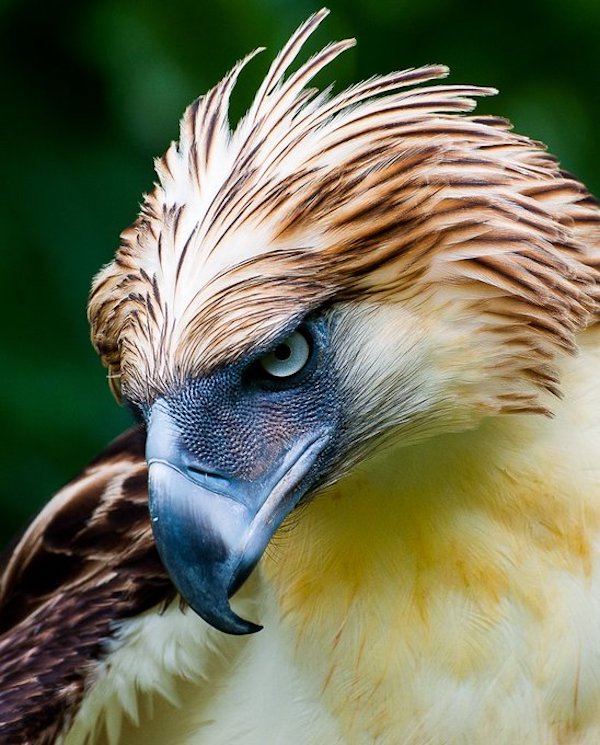 See yesterday's Links and Antidote du Jour here.