Baby glow-in-the-dark squid and tardigrades are heading to space KSL (furzy)
Chinese Ultramarathon: A Survivor Describes the Deadly Race New York Times (bc). Evokes the horrible Everest climb described in Into Thin Air, except with a higher body count.
Speaking of Everest: The Call of the Void London Review of Books (guurst)
In Pictures: The world's most neglected crises Al Jazeera (resilc)
'The last thing I ever smelled and tasted': Hit-and-run robs cop of senses and memories The Age (Anthony L)
Amazon indigenous group's lifestyle may hold a key to slowing down aging Science Daily (PlutoniumKun)
#COVID-19
Science/Medicine

Three-quarters of patients with moderate or severe cases of Covid had at least one symptom lasting up to SIX MONTHS Daily Mail. Study: Assessment of the Frequency and Variety of Persistent Symptoms Among Patients With COVID-19 JAMA Open Network

Covid live: Olympics could cause new variant, doctor warns Guardian

Gobal imbalance of vaccinations poses huge risk to world. Total cost to vaccinate at least 60% of people in all countries by H1 2022 = c. $50bn. Modest amount of grant funding needed. CRUCIAL call by @KGeorgieva @GitaGopinath @_RuchirAgarwal @IMFNewshttps://t.co/BO5bx27F2y pic.twitter.com/C6MM3nSwzu

— Adam Tooze (@adam_tooze) May 28, 2021

The Sudden Rise of the Coronavirus Lab-Leak Theory New Yorker (David L)

Biden Renews Virus Origin Probe That's So Far Come Up Empty Bloomberg. New Yorker above that it took 15 years to find the origin of SARS and longer than that for HIV. C'mon, man.

Facebook lifts ban on posts claiming Covid-19 was man-made Guardian (Kevin W). I hate having to acknowledge debate of this issue. First, this debate is going to influence no decisions regarding how to deal with Covid. So the energy invested is grossly disproportionate. Second, the bloody lab is in China. Not only is huffing and puffing by the West not going to get China to act (it has plenty of motivation due to having had to shut down 70% of its economy), foreign pressure is likely to corner it not investigating any further since its leaders can't be seen as capitulating to foreign pressure. Third, there is no new evidence, so the continuing fulminating looks non-organic. So this continuing stoking of an old story looks to be primarily about fomenting anti-China sentiment, rather than advancing public health.

Hate to say it, but I draw a different lesson than Greenwald suggests. Lambert has been very bothered by how the general tenor of the news and particular stories flips quickly from hot to cold and then back. He worries that the mere ability to influence, if not dictate the media temperature is a big jump in the effectiveness of propagandizing. This is emotional gaslighting (my mother is a master of this, BTW).

It's stunning how quickly, in mainstream sectors, this traveled from "insane unhinged conspiracy theory that must be censored from the internet as harmful disinformation" to "serious and plausible possibility for which rational evidence exists."

Let's learn lessons from this. https://t.co/aPnY0JLRJX

— Glenn Greenwald (@ggreenwald) May 25, 2021

The media's lab leak fiasco Matt Yglesias

US

KFF COVID-19 Vaccine Monitor: May 2021 KFF. Big finding: CDC "You can ditch your mask if vaccinated" is motivating just about no one to get a shot.

Woman wins $1m for getting Covid vaccine Independent (resilc)

For Office Returns, the Vaccine May Not Be Required but It's Hard to Avoid Law.com. As we said, the lawyers have figured out how to corner employees into having to be vaccinated, despite Federal law barring the requirement in the case of an Emergency Use Authorization (the EUA language makes very clear that taking an EUA med is strictly voluntary) by making it an extreme hassle not to be.

America's Frontline Doctors v. Beccera Petition for Temporary Restraining Order. Filed in the Northern District of Alabama on May 20. Seeks an injunction against administering Covid vaccines to children 16 or younger. Buried in here is what strikes me as a good legal argument:

In the specific instance of minor Plaintiffs under 16, the Court must consider that an "EUA requires that an intervention address a serious or lifethreatening condition, and for known and potential benefits of the intervention to be balanced against the known and potential harms." There is not even a pretense of a factual basis that COVID-19 represents a serious or life-threatening condition for children under 16, since the CDC acknowledges they face 0% risk of mortality from COVID-19 statistically

But this filing comes off as political grandstanding, with for instance way too much about America's Front Line Doctors. Can't these people find lawyers who know how to write a parsimonious white shoe firm-like document?

Asia

Vaccine hesitancy keeps the virus alive in Asia Asia Times (Kevin W)
China?
HK mogul jailed again for pro-democracy protests BBC. Lead story.

Huawei's HiSilicon Develops First RISC-V Design to Overcome Arm Restrictions Tom's Hardware (guurst)

I think we should be fairly worried about when the "corporate overloads won't let you criticize China" rule crosses over from tech & entertainment companies to the news brands those companies also own. https://t.co/nKrFd4U5PB pic.twitter.com/eIDrwNkKZA

— Matthew Yglesias (@mattyglesias) May 28, 2021

Book Launch: How China Escaped Shock Therapy UMass Amherst Political Economy Workshop, YouTube (fk)

Ron Johnson holds up Senate's holiday weekend exit The Hill. Frustrating lack of detail as to the issues in play.
Brexit
In case you thought lack of stories = everything hunky dory:

We're hearing live on barriers to trade for small businesses, with case studies from the front line from 10am and questions to trade experts from 11am. Follow this thread for more ⬇️ 1/ https://t.co/aKi4UFWqQ5

— UK Trade & Business Commission (@UKTradeBusiness) May 27, 2021

Latest report from @ONS compares Q! 2021 with 2018. EU trade down 23.1%, non-EU trade -0.8% but is now greater than EU in £. Little to celebrate there. Whether COVID-19 or Brexit, its even worse compared to the 'Brexit Bounce' in 2019, EU -26.1%, non-EU -8.3% 1/2 pic.twitter.com/gfR7n5cgM8

— Liam Smyth (@Liam_Sm_Y_th) May 25, 2021

Brexit Impact Tracker 23 May 2021 – The Double-edged Sword of Ruthless Politics Gerhard Schnyder (guurst)
Brazil Supreme Court Approves Probe of Environment Minister Intercept. Resilc: "A corrupt planter society, gee how did that happen??????"
New Cold War
RUSSIAN FEDERATION SITREP 27 MAY 2021 by Patrick Armstrong Turcopolier (Kevin W). Important.

Belarus: Russia blocks some flights for avoiding its ally BBC. This is getting interesting. Notice how the FT spins it: Two airlines cancel Moscow flights over Belarus dispute is the headline, while the subhead concedes: Russian aviation authorities fail to approve Air France and Austrian Airlines' routes avoiding Belarus airspace.

No going back to Open Skies, US tells Russia ahead of Biden-Putin summit RT (Kevin W)

Oddly got no traction. Per guurst: "Paging Victoria Nuland":

#Перемога Klitschko: From May 20, almost 120 Ukrainian cities to be left without hot water, budgetary institutions without natural gas https://t.co/2g6I1c7QjE

— amin dada (@kambrone64) May 21, 2021
Syraqistan
Big Brother is Watching You Watch
Microsoft president: Orwell's 1984 could happen in 2024 BBC (resilc)

TSA orders pipeline companies to disclose breaches after Colonial hack Politico (Kevin W)
Trump
Prosecutors announce fresh charges against 'Maga Caravan' leader, others in January 6 insurrection CNN (furzy)

QAnon Shaman's lawyer claims shirtlessness during Capitol riot is evidence of his 'mental vulnerabilities' https://t.co/XSjwndbWQM

— The Independent (@Independent) May 28, 2021
Biden
So Much For "Transformational" Joe Biden Matt Taibbi

Biden budget expands government's role in economy The Hill

Bernie v. Bailout 3.0: Lobbyist-Optimized, No Strings Attached David Sirota
The Danger of the Moment LawFare (furzy). The Republicans have been playing all sorts of games for years, as Greg Palast has documented for over two decades, so the ire and focus on Trump is a bit disproportionate. And both parties like to remove polling stations in poor neighborhoods and change them at the last minute (this was done in a serious way in NY in the Dem presidential primary, for instance). It's hard to take the praise of Election Assistance Commission seriously, given that elections are administered and certified by states, not the Feds.
Police State Watch
The Lies Cops Tell and the Lies We Tell About Cops New Republic
Woke Watch
Spain's postal service introduces skin-tone stamps to fight racism — and makes the whitest one the most valuable Washington Post (Dr. Kevin)

Campus Cancel Culture Freakouts Obscure the Power of University Boards Teen Vogue (resilc)
Judge orders Penn State ex-president, 72, to begin serving his two-month jail sentence in July - four years after he was convicted in connection with Jerry Sandusky sex abuse scandal Daily Mail (bc)
A Man on Death Row Has Waited Years for GitHub to Provide Key Evidence. Here's Why It Refuses. Gizmodo (Dr. Kevin)
A soccer story: How did working class entertainment known as the 'people's game' become a coveted business that remade fans into customers with billion dollar deals? pic.twitter.com/DG3XnNEjP0

— Reuters (@Reuters) May 28, 2021
Google Nears Settlement of Ad-Tech Antitrust Case in France Wall Street Journal
Bitcoin rival Chia 'destroyed' hard disc supply chains, says its boss New Scientist. Vlade: "Just as there's no benign violent crime, there's no benign crypto. The sooner the world recognises that, the better, not that I'm putting my hopes up."
Guillotine Watch
WeWork founder Adam Neumann received $445m payout in exit package Guardian (Kevin W)
Class Warfare
Gig workers to lose all unemployment benefits in 20 GOP states: "You can't prepare for it" CBS (Kevin W)

Where Did All the Uber Drivers Go? Bloomberg

NC Amusement Workers Walkout Over Racist Taunts - Swanky DC Restaurants Walkout - Amazon Installs "Zen Boxes" in Its Warehouses Mike Elk
Antidote du jour (Tracie H):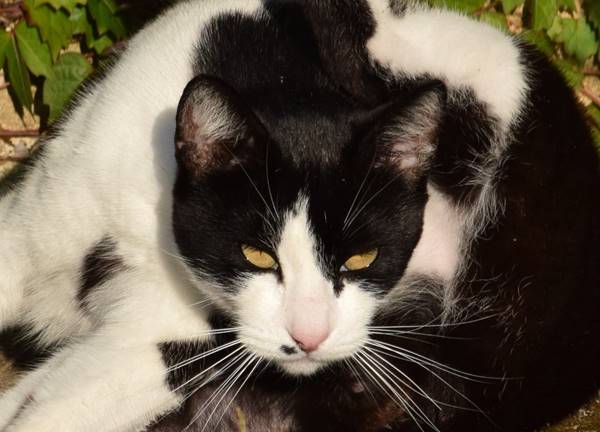 And a bonus (katiebird):
Ya has estado fresquito , ahora me toca a mí , estar fresquito ?? pic.twitter.com/GcfMwilpkW

— Jordi Jam (@GeorgeTheJam) May 16, 2021
See yesterday's Links and Antidote du Jour here.