The Seychelles is a tiny country, with a population of less than 100,000 people. It is nevertheless providing a cautionary tale in what happens if you relax Covid protections and rely over-much on vaccinations as your Covid firewall. It's in the midst of a Covid outbreak so severe that it has had to reimpose lockdown-type measures like closing bars and schools, despite having over 60% of its adults fully vaccinated.
The trigger appears to have been reopening the archipelago for tourism. From Bloomberg:
Seychelles, which has fully vaccinated more of its population against COVID-19 than any other country, has closed schools and canceled sporting activities for two weeks as infections surge…

To date 62.2% of its eligible population is fully vaccinated, according to the Bloomberg Vaccine Tracker. That compares with 55.9% for Israel, the next most vaccinated nation.
Colonel Smithers added via e-mail:
The BBC article [cited below] did not mention that a few weeks ago Seychelles and Maldives opened their borders to tourism, somewhat to the envy of their competitor for tourist hard currency Mauritius.

The big Mauritian hotel operators have hotels in Seychelles and Maldives and have been lobbying for Mauritius to open, too, and cited the example of the pair.

This included getting a doctor heiress to a hotel fortune, amongst other sources of income, to write about the need to open in the island's largest circulation newspaper. She quoted that 60% vaccination figure as conferring herd immunity, which dad challenged in a BTL comment.

Seychelles and Maldives reported that a few thousand visitors had arrived within the first week of opening and Emirates and Turkish Airlines, with their spokes and hub models centred on Dubai and İstanbul, had been the first airlines to return and to some fanfare.

Seychelles and Maldives have been advertising that they are open for business in the likes of the FT and Guardian and on CNN in the past fortnight. Not just tourism, but people able to and wishing to work from home or just sit out the pandemic for a while in the tropics, not necessarily those with any connections to the archipelagos.

One wonders if variants from around the world which render the current vaccines ineffective have caused this.
It is hard to blame vaccine choice. Seychelles used Sinopharm, which according to the BBC, has performed well, and AstraZeneca. And as you can see from the chart below, these vaccines don't require as much special handling as the mRNA alternatives, meaning the odds of spoilage would be lower. From the BBC (hat tip vlade):
The Seychelles, which has fully vaccinated over 60% of its population against Covid-19, is bringing back restrictions amid a rise in cases.

The archipelago of nearly 100,000 people recorded close to 500 new cases in the three days to 1 May and has about 1,000 active cases.

A third of the active cases involved people who had had two vaccine doses, the country's news agency said….

More than four-fifths of the active cases were among Seychellois people, with the remainder made up of foreigners.
We don't have more granular data as to whether the bad outcomes occurred heavily among citizens who weren't far enough past their second shot to have received full immunity. But this is still not a good look. Again from BBC:
By mid-April about 60% of the vaccine doses administered in the country were Sinopharm, with the rest Indian-made AstraZeneca vaccine doses, Bloomberg reported….

Trials in China and the United Arab Emirates have put Sinopharm vaccine efficacy at 79% and 86% respectively.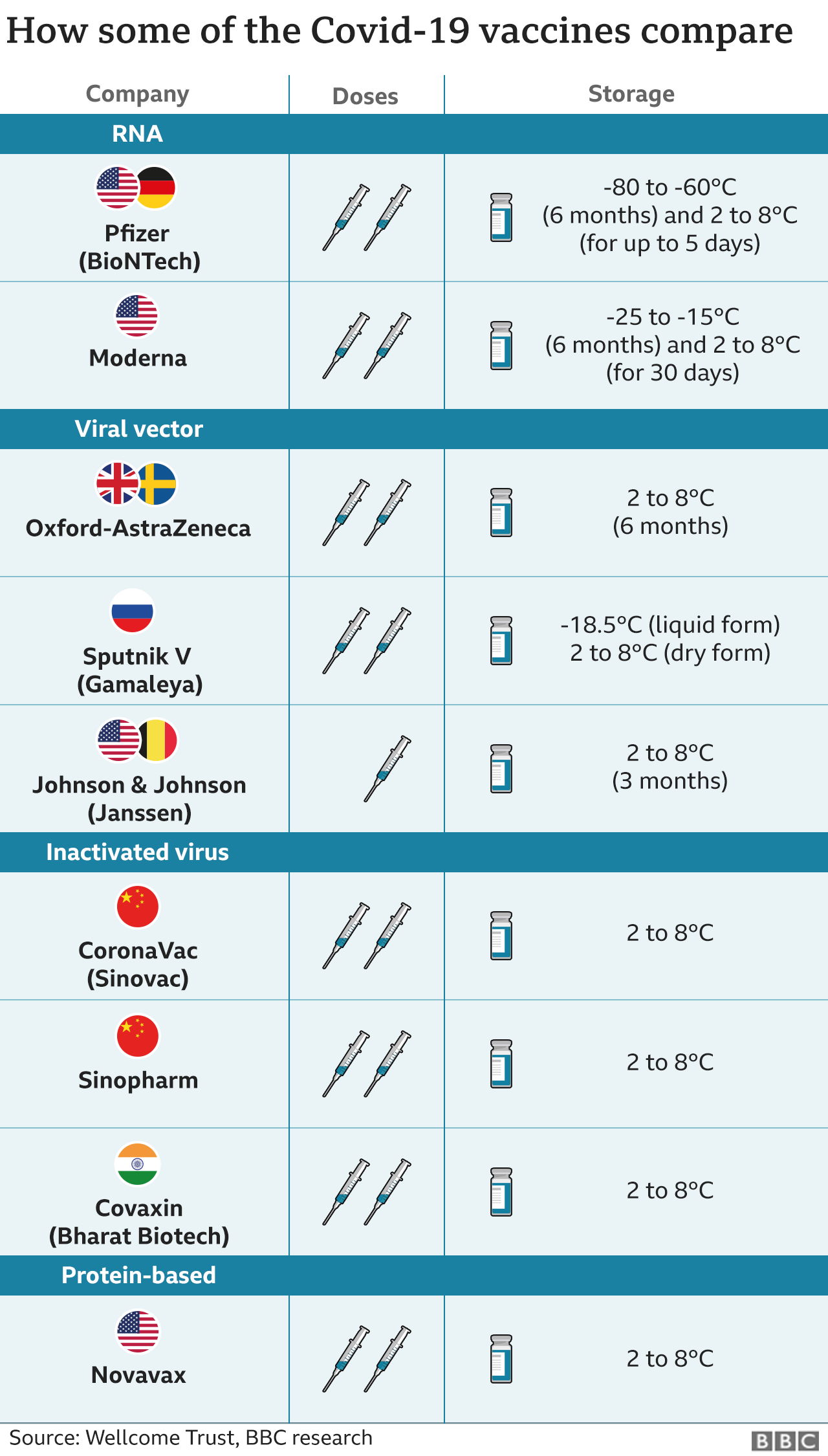 I have been concerned that the odds of the new variants escaping the current vaccines has been underestimated. Note that experts outside the US have argued that an inactivated virus vaccine should offer better protection against variants than the mRNA vaccines, so the use of an "old technology" vaccine does not seem likely to be the cause of these results. For instance, from LiveMint in March:
India's mass covid-19 vaccination drive, which began on 16 January, entered its second phase on Monday to include senior citizens and those over 45 years with comorbidities. The programme includes two vaccines. Covishield, developed by AstraZeneca-Oxford University, is based on a recombinant chimpanzee adenovirus vector that encodes the spike protein. Covaxin, developed by Bharat Biotech in collaboration with National Institute of Virology, is an "inactivated" vaccine that uses killed SARS-CoV-2 virus, eliciting an immune response targeting more than just the spike protein. In an interview with Mint, Dr Shekhar Mande, secretary, department of scientific and industrial research and director general, Council of Scientific and Industrial Research, spoke on how the antibody response by a killed virus vaccine is likely to offer greater protection against mutated variants of covid-19, than vaccines generating antibodies against spike proteins….

Interestingly, the breadth of antibody response generated by a killed virus vaccine is likely to offer greater protection against mutated viruses, than vaccines that generate antibodies against the spike protein.
Note that a more technically-oriented article concedes the efficacy versus variants issue while still defending the mRNA approach. From Clinical Trials Arena:
Despite the theoretical potential of inactivated virus vaccines to offer a lead over other Covid-19 vaccine technologies against variants of concern, experts said they are unlikely to be a long-term solution. While it is logical that these vaccines could have better efficacy against variants that have mutations in the spike protein, they come with existing baggage such as relatively lower efficacy versus other Covid-19 vaccines, they noted. And though inactivated virus vaccines have an edge in initiating a T-cell response, the overall value of this mechanism is still unclear in the context of Covid-19 vaccine development, some added.
Hopefully the surge in Seychelles will focus some minds and lead to more caution about reopening. But given animal spirits and business clamoring for income, probably not.